6 Practitioners You'll Meet in the Integrative Medicine Community
The modern practitioner's world is a thrilling one to be a part of, as rife with possibility as it is nowadays. And the opportunities afforded to those studying and already skilled in the realm of complementary and alternative medicine offers its own particular unique thrill, with chiropractors, naturopaths, acupuncturists and others skilled in the realm helping to shape what it means to be a physician and practitioner traversing today's medical landscape.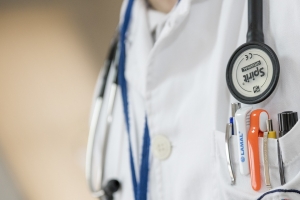 As publisher and editor John Weeks once wrote in a column for
Integrative Practitioner
: "Trends suggest that one endpoint of the movement toward integrative medicine is that 'physician' will increasingly umbrella a rainbow of disciplines."Here are six prominent practitioner-types making up integrative and alternative medicine's ever-expanding rainbow.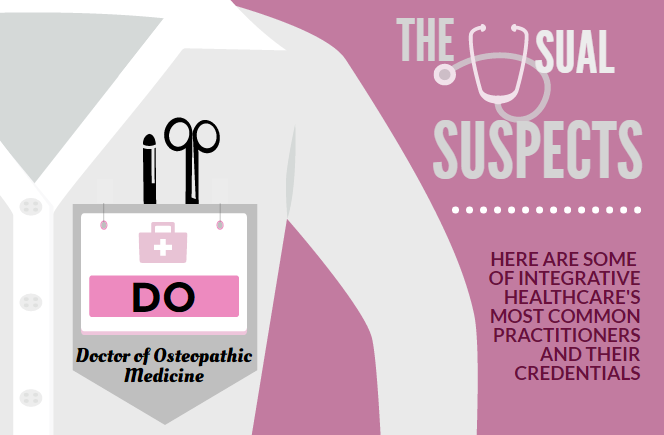 DO (Doctor of Osteopathic Medicine)
Practitioners classified as doctors of Osteopathic Medicine, or DOs, are trained specially in the musculoskeletal system, and tend to focus on prevention as well as "tuning into how a patient's lifestyle and environment can impact their wellbeing," according to the
American Osteopathic Association
(AOA). As such, DOs want to help patients achieve wellness in mind, body and spirit, preferring to consult a patient's entire self rather than just their symptoms.Education requirements tend to vary by region of the world or state where the DO practitioner is schooled, but typically a four-year degree in medicine is required, as well as a four-year degree in osteo medicine followed by 2-8 years of residency dependent on the practitioner's chosen specialty.DOs, like many physician groups in the United States, are licensed to practice medicine by licensing boards in each state, meaning requirements can vary from place-to-place."Typically, licensure requires successful completion of a medical licensing exam administered by the state licensing board or acceptance of a certificate issued by the National Board of Osteopathic Medical Examiners upon completion of a rigorous series of exams," explained the AOA.Learn more about DO licensing requirements here:
http://doctorsthatdo.org/faq/dos-licensed-certified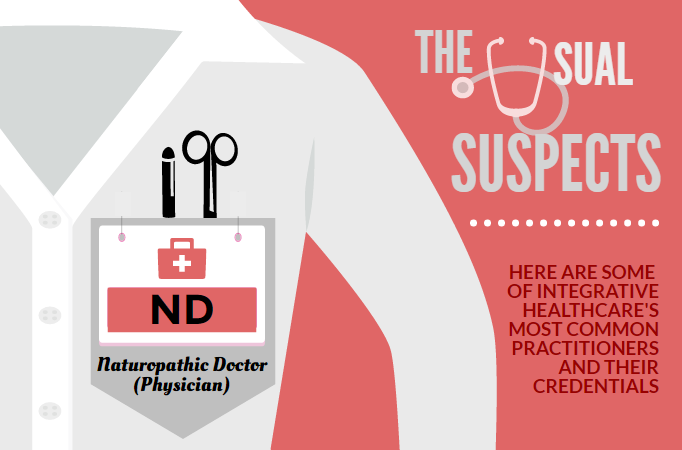 ND (Naturopathic Doctor/Physician)
These practitioners have been claiming the physician title since the mid-1970s as the field began an aggressive transformation. According to editor John Weeks: "They've gone back into most of the handful of states where NDs were still licensed and since replaced 'drugless healer' acts with modern practice acts in which physician is part of the title and at least some prescription drug rights, typically, in the scope."The American Association of Naturopathic Physicians describes NDs as such: "A licensed naturopathic physician (ND) attends a four-year, graduate-level naturopathic medical school and is educated in all of the same basic sciences as an MD, but also studies holistic and nontoxic approaches to therapy with a strong emphasis on disease prevention and optimizing wellness. In addition to a standard medical curriculum, the naturopathic physician also studies clinical nutrition, homeopathic medicine, botanical medicine, psychology, and counseling."Established in 2001, the Association of Accredited Naturopathic Medical Colleges (AANMC) has facilitated intensive programs shaping ND practitioners in seven accredited institutions across eight campuses in North America. Explore the list here:
http://www.naturopathic.org/education
Patients who first visit an ND may find that they spend one to two hours initially establishing a comprehensive wellness outline; additional visits tend to last 30 to 60 minutes depending on the practitioner.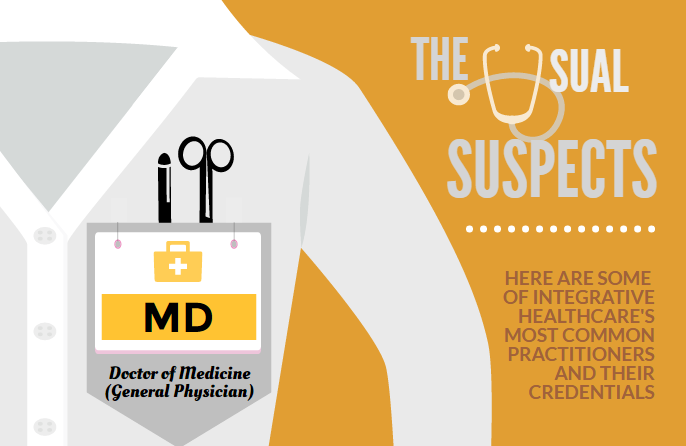 MD (Doctor of Medicine)
Commonly, those referred to as "physicians" are typically those who can be described as MDs/ allopathic physicians, or Doctors of Medicine, indicating that they have earned the accustomed medical degree and licensing from accredited institutions either within the United States or Canada. According to
2012 Federation of State Medical Boards (FSMB) data
, nine out of 10 practicing physicians in the United States are MDs, focused on treating patient symptoms and performing surgery or conducting relevant research.MD education accreditation is usually handed down by the
Liaison Committee on Medical Education (LCME)
, an independent body sponsored by the Association of American Medical Colleges and the American Medical Association (AMA).According to the accreditation body: "LCME accreditation is a voluntary, peer-reviewed process of quality assurance that determines whether the medical education program meets established standards. This process also fosters institutional and programmatic improvement. To achieve and maintain accreditation, a medical education program leading to the MD degree in the United States and Canada must meet the LCME accreditation standards contained in the LCME document Functions and Structure of a Medical School. Programs are required to demonstrate that their graduates exhibit general professional competencies that are appropriate for entry to the next stage of their training and that serve as the foundation for lifelong learning and proficient medical care."The United Kingdom's equivalent to an MD distinction is a Bachelor of Medicine, Bachelor of Surgery (MBBS) degree.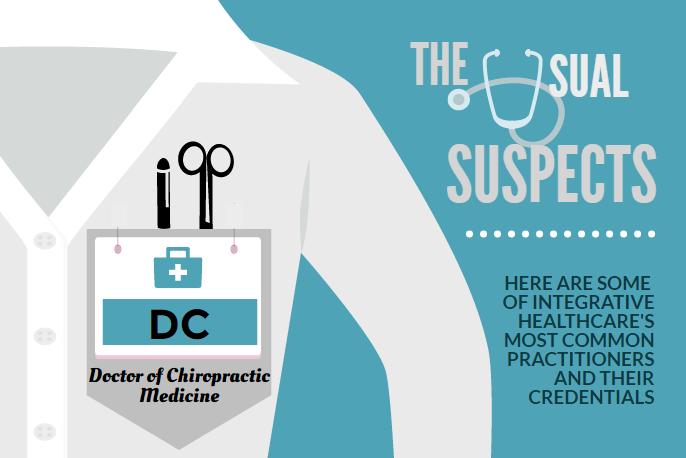 DC (Chiropractor/Doctor of Chiropractic Medicine)
Practitioners who are qualified as chiropractors or have completed a doctorate of chiropractic medicine degree are focused on pain reduction and prevention through treatment of neuromuscular disorders and ergonomics education.According to
Spine-health.com
, Chiropractors focus on the intimate relationship between the nervous system and spine, and hold true the following beliefs:
Biomechanical and structural derangement of the spine can affect the nervous system
For many conditions, chiropractic treatment can restore the structural integrity of the spine, reduce pressure on the sensitive neurological tissue, and consequently improve the health of the individual.
As far as education is concerned, DCs are usually subjected to nationally accredited, four-year doctoral graduate school programs  through a curriculum that includes a minimum of 4,200 hours of classroom, laboratory and clinical internship,  with the average DC program equivalent in classroom hours to allopathic (MD) and osteopathic (DO) medical schools, per the
American Chiropractic Association
."They are designated as physician-level providers in the vast majority of states and federal Medicare program," said the ACA.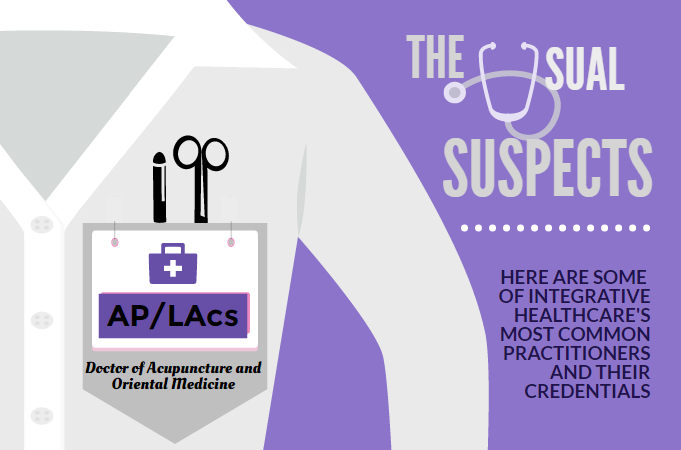 AP/LAcs (Doctor of Acupuncture and Oriental Medicine)
Over the years, more and more schools have been forming programs that offer doctoral qualifications for licensed acupuncturists. One such program at the Maryland University of Integrative Health has been designed "to blend ancient healing traditions with contemporary science as the basis for treating the whole person." Those who graduate from such a program are thereafter "recognized as [doctors], both professionally and publicly and will be prepared to work as a vital part of multidisciplinary healthcare teams,"
noted the university's website
.These programs have been progressing for a while. As John Weeks noted in 2010: "Over the last decade roughly a half-dozen schools have begun offering small, accredited, clinically-focused Doctor of Acupuncture and Oriental Medicine programs which allow graduates to use D.A.O.M. after their names and 'Doctor' in their title. But the big push will be around the profession's movement toward an 'entry level doctorate' from the current Master's level of basic education.  In the spring of 2008, the Council of Colleges of Acupuncture and Oriental Medicine endorsed this direction. The physician question will certainly follow – and may yet pop-up in anomalous, legislated re-definitions such as created the Acupuncture Physician category in Florida."The American College of Traditional Chinese Medicine at the California Institute of Integral Studies is home to one D.A.O.M program. Check out some of the requirements of the program here:
https://www.actcm.edu/daom/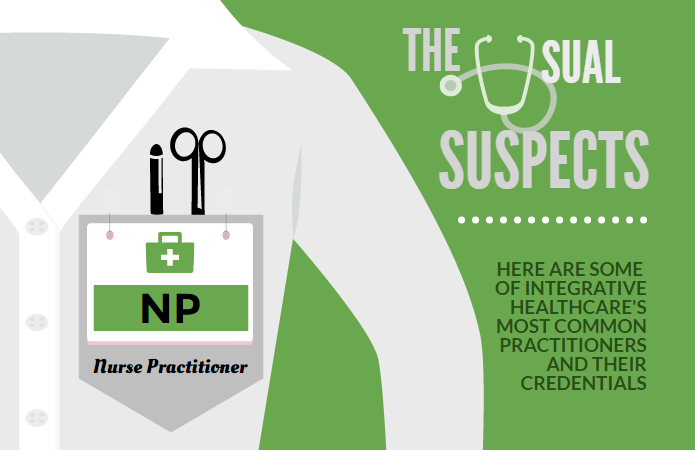 NP (Nurse Practitioners)
A nurse practitioner is a clinician tasked with blending "clinical expertise in diagnosing and treating health conditions with an added emphasis on disease prevention and health management," relays the
American Association of Nurse Practitioners
. These comprehensive care-givers are not classified as physicians, however, they each have completed a master's or doctoral degree program, and have advanced clinical training beyond their initial professional registered nurse preparation, the AANP explains.Approximately 916 million Americans visit NPs annually, and are thus treated with the disciplines unique approach, described by the AANP as thus: "What sets NPs apart from other health care providers is their unique emphasis on the health and well-being of the whole person. With a focus on health promotion, disease prevention, and health education and counseling, NPs guide patients in making smarter health and lifestyle choices, which in turn can lower patients' out-of-pocket costs."A basic rundown of more NP requirements can be found here:
http://www.allnursingschools.com/nursing-careers/nurse-practitioner/degrees/