Discover additional content and educational opportunities from some of the top organizations in the field of integrative health and medicine. These educational partners will provide you with critical information to move your practice forward with webinars, whitepapers, articles and more. Please browse the following pages to view the content and educational opportunities provided by each of our partners.

Biogena® manufactures exquisite dietary supplements based on our premium-quality principle – without unnecessary additives.
---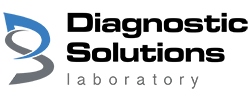 Diagnostic Solutions Laboratory is committed to serving the clinical needs of the health care provider with cutting-edge laboratory medicine by utilizing proven methodologies that are accurate and reliable.
---

Rupa Health is a tool that reduces the time spent ordering specialty labwork by up to 90% and provides access to 20+ specialty labs and over 1,920 tests (DUTCH, Doctor's Data, ZRT, etc).
---

Effectively address the health concerns of the 21st century with a degree that focuses on whole-person health from University of Western States (UWS).