Discover additional content and educational opportunities from some of the top organizations in the field of integrative health and medicine. These educational partners will provide you with critical information to move your practice forward with webinars, whitepapers, articles and more. Please browse the following pages to view the content and educational opportunities provided by each of our partners.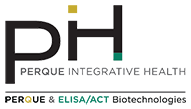 Combining the best in functional, evidence-based testing with premium professional supplements and healthy lifestyle guides, PERQUE Integrative Health (PIH) solutions deliver successful outcomes in even the toughest cases.
---

Kaerwell offers an innovative stack of practitioner solutions. They are powerful when used alone—but even better when used together!
---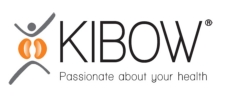 Kibow specializes in the development and commercialization of innovative probiotic/prebiotic dietary supplements for kidney health and general wellness to help promote a healthy kidney function for veterinary and human applications.
---
Purity | Potency | Performance Since 1969, Klaire Labs has been dedicated to developing clean, highly effective nutraceuticals for even the most sensitive among us.
---

Sovereign Laboratories, LLC. is dedicated to developing natural products that provide the most efficacious solutions for optimal health.
---