The ABCs of BPA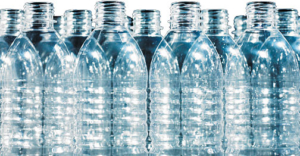 by Karen Malkin, NBC-HWCWhen it comes to environmental toxins, it's impossible to cut them out altogether, but it is possible to be informed so you ca…
About the Author:
Karen Malkin, NBC-HWC, is among the first National Board Certified Health & Wellness Coaches. She is certified as an Integrative Health Coach and Lifestyle Practitioner from both the Arizona Center for Integrative Medicine (AzCIM) and the Institute for Integrative Nutrition, and is certified through the Institute for the Psychology of Eating.
Malkin has a private health coaching practice in Chicago, Illinois. As co-founder and CEO of MCT Foods, LLC, Malkin developed a line of high-quality vegan protein blends, MCT oil, and superfood bars. She is the author of the 14 Day Transformation series, including "Toxin Takedown."
She is a regular guest on ESPN Sports Medicine Weekly Radio and has appeared in several media outlets and publications, including The Chicago Tribune, The Chicago Sun-Times, and Crain's Chicago Business.
Malkin passionately serves on the board of directors of the Environmental Working Group, an environmental advocacy organization. She also serves on advisory council for the Osher Center for Integrative Medicine at Northwestern Medicine, the board of directors for Gardeneers, an organization which sustains and provides curriculum for Chicago Public Schools, and serves on the advisory board for Spiral Sun Ventures, a mission-based capital fund investing in health and wellness products.
Malkin's clientele includes executives, professional athletes, women of all ages, and motivated individuals who are ready for a new level of vitality. Some of Karen's specialty areas include corporate wellness, 14-Day Transformation whole foods cleanses, reducing environmental chemicals toxicants, emotional eating, weight loss, the science of nutrition, managing cravings, and healthy lifestyle makeovers.