Tis' the Season to be Mighty: Maintaining resilience to stress by supporting healthy mitochondrial function
Price:
Free Sponsored Webinar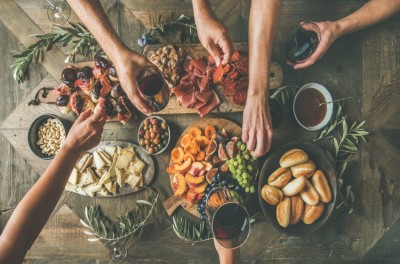 NOTE: This Presentation is Intended for Licensed Healthcare Practitioners Only
The holidays are upon us and winter is right around the corner. Though our celebrations may look a little different this year, it's unlikely traditions of over consumption of holiday cocktails and comfort foods, and hunkering (i.e. slowing) down indoors to shelter from the cold will change. Such accepted cultural norms are all forms of metabolic stress that perturb metabolic balance, add to allostatic load, and take the 'mighty' out of our mitochondria. Unaddressed, these changes can have profound effects on our health and how we age.
To help maintain metabolic and mitochondrial resilience, scientists and the medical community alike have taken interest in a particular molecule known to be the master regulator of cellular metabolism — nicotinamide adenine dinucleotide (NAD+).
NAD+ is a ubiquitous coenzyme involved in hundreds of metabolic processes playing a critical role in mitochondrial energy production and everything from glycolysis, to DNA synthesis and repair, to supporting key elements of the innate immune response.
Join Dr. Chris Meletis, naturopath, educator, international author and lecturer to review the latest peer-review literature demonstrating how bolstering the NAD metabolome with dietary precursors has great potential to help us stay resilient to metabolic stress, and over time, add health to years.
By the end of this session, attendees will be more adept at:
Discussing factors that contribute to metabolic stress and dysregulation of important metabolic processes.
Explaining how increasing NAD+ can help us maintain resiliency against metabolic stressors.
Describing the role of NAD+ in the innate immune response.
Sharing what published data exist today on modern NAD+ precursors and how each work to boost NAD+ levels.
Using Niagen® nicotinamide riboside as a tool to support healthy mitochondrial function in patients.
---
Speaker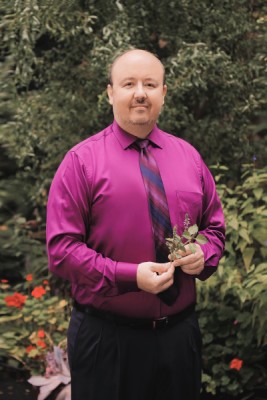 Dr. Chris D. Meletis
Dr. Chris D. Meletis is an educator, international author and lecturer. His personal mission is "Changing World's Health One Person at a Time." He believes that when people become educated about their body, that is the moment when change begins. He has authored over a dozen books and in excess of 200 national scientific articles in such journals and magazines as Natural Health, Alternative and Complementary Therapies, Townsend Letter for Doctors and Patients, Life Extension, Natural Pharmacy and the Journal of Restorative Medicine.
Dr. Meletis served as Dean of Naturopathic Medicine and Chief Medical Officer for 7 years at NUNM, the oldest naturopathic medical school in North America. He has received numerous awards including, Physician of the Year by the American Association of Naturopathic Physicians; Excellence Award for his work in treating and advocating for the medically underserved; and most recently a NUNM Hall of Fall award at the State Association's annual banquet.
His passion for helping the underprivileged drove him to spearhead the creation of 16 free natural medicine healthcare clinics in the Portland metropolitan area of Oregon.
---
Thank you for downloading!