Functional Supplements for Proactive Wellness - The Good, the Bad and the Ugly
Price:
Free Sponsored Webinar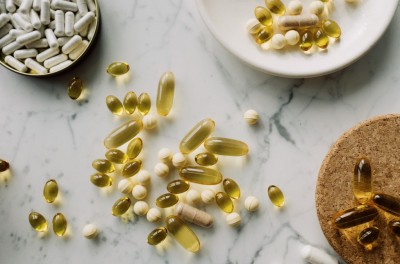 The world news is dominated by health issues but more and more it is difficult to know what information can be trusted. With supplements, consumers need help navigating between choices that range from good to bad to ugly. This session will explore the movement towards self-care for proactive, holistic health and wellness and how consumers can educate themselves with trusted information to find the solutions that are right for their specific needs. The panel includes a Functional Medicine Doctor, PhD Nutritionist, Healthcare Industry Executive, and Renown Chef who was at the center of US nutrition and fitness policy. These diverse perspectives will bring multiple approaches and advice for consumers on using Functional Supplements for Proactive Wellness.
---
Speakers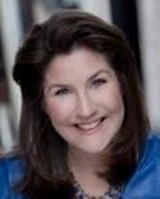 Helene Rutledge
Co-founder, Upgraid
Helene Rutledge, brings a career of experience in the Healthcare industry to Upgraid, the start-up she co-founded that is dedicated to science-based, safe and effective products for preventative health. She is known as an innovator and change agent and has held senior leadership roles including Global Head of Open Innovation at GlaxoSmithKline, VP R&D at Nature's Bounty, and Director of Global Clinical Supplies at Pfizer. Most recently, as Chief Innovation Officer of New Avon, she launched the line of Espira nutritional supplements and achieved the No Animal Testing claim for the entire North American portfolio. She has served on the Board of Personal Care Products Council (PCPC) and is an award-winning product developer and subject matter expert on Innovation. Helene earned an Executive MBA from NYU Stern School of Business and a Bachelor of Engineering in Chemical Engineering with a minor in Chemistry from Manhattan College, where she has returned as an adjunct professor and to coach teams of entrepreneurs. She is a native New Yorker and lives in Chelsea where she is family nutritionist to her husband and two teenagers.
---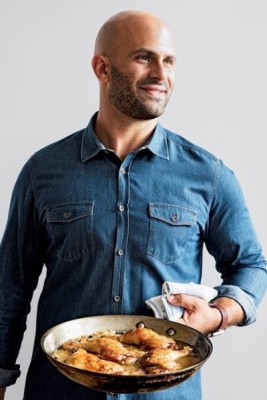 Sam Kass
Food entrepreneur Sam Kass is a former White House Chef and Senior Policy Advisor for Nutrition. He is the founder of TROVE and a partner in Acre Venture Partners.
Kass joined the White House kitchen staff in 2009 as Assistant Chef and, in 2010, became Food Initiative Coordinator. During his White House tenure, he took on several additional roles including Executive Director of First Lady Michelle Obama's "Let's Move!" campaign and senior White House Policy Advisor for Nutrition. Kass is the first person in the history of the White House to have a position in the Executive Office of the President and the Residence. As one of the First Lady's longest-serving advisors, he served as Senior Policy Advisor for Healthy Food Initiatives and he helped the First Lady create the first major vegetable garden at the White House since Eleanor Roosevelt's victory garden.
In 2011, Fast Company included Sam in their list of "100 Most Creative People," and in 2012, he helped create the American Chef Corps, which is dedicated to promoting diplomacy through culinary initiatives. He is also an MIT Media lab fellow, entrepreneur and advisor.
---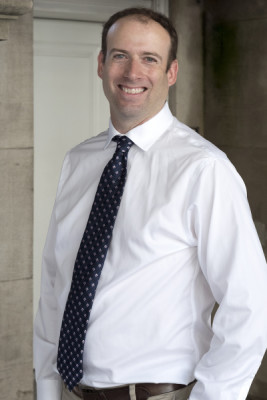 Dr. Neil Paulvin
Dr. Paulvin's goal with all of his patients is to optimize their health in the first 60-minute visit. He is Board Certified in Family Medicine, Anti-Aging and Regenerative Medicine, Osteopathic Manipulation, Functional Medicine, Craniosacral Therapy, and Medical Acupuncture. He has helped top executives, Olympic athletes, top trainers, and celebrities optimize their health. Dr. Paulvin uses traditional and alternative treatments to help his patients. Patients see Dr. Paulvin for his expertise in Biohacking and Health Optimization. He uses traditional and alternative treatments with a specialization in hormone optimization, Peptide Therapy, Nootropics, and natural options for pain relief. Dr. Paulvin has been featured in the NY Post, Nutritious Life, Fasting MD, Ari Whitten and many other publications and podcasts. Dr. Paulvin's practice is based in Manhattan and he also serves clients in multiple states over telemedicine.
---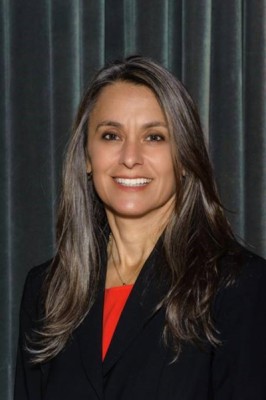 Dr. Shelley Weinstock
Shelley Weinstock, PhD is a Nutritional Biochemist (PhD, MIT) and Certified Nutrition Specialist with experience in research and development of technological advances as well as clinical experience and published scientific articles. After 15 years in academia, including Columbia University, she served as Chief Scientific Officer at Ubisol-Aqua, a bioscience start-up. She has a history of research in academia, industry and non-profits. She consults with individuals, groups and organizations on nutrition-related projects and has been an advisor and on the boards of start-ups in the nutrition field. Most recently, she is on the Scientific Advisory Board of VitaKey, a start-up based on a new vitamin encapsulated technology.
---
Thank you for downloading!