Integrative Practitioner Journal: Volume 1, Issue 2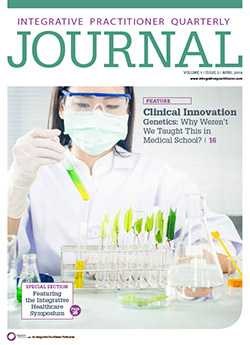 This issue focuses on clinical innovation in the integrative field as well as cutting-edge patient protocols for integrative professionals.
Included in this issue:
Genetics: Why Weren't We Taught This in Medical School?
Maigne's Syndrome: A Common Cause of Low Back Pain
Why Traditional Chinese Medicine is a "Modern Medicine"
Five Uncommon Herbs for Cold and Flu Season
Q&A with Melissa Carr, B.Sc., Dr.TCM
SPECIAL SECTION featuring the Integrative Healthcare Symposium
And more!