Proactive Approaches to Reduce Environmental Exposures: Avoidance, Lifestyle Changes, and Practical Resources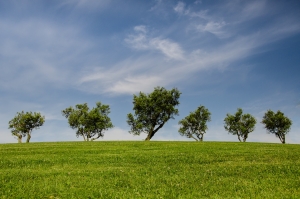 Member Price: $18.00 - 40% Off for Members Only
Add to Cart
Presented by: Aly Cohen, MD, FACR
Recorded: February 2017
Our environment has changed profoundly over the past 100 years. More than 87,000 new chemicals have been developed and integrated into our way of living without adequate testing to ensure safety for adults and, particularly, for children. As the number and quantities of chemicals in our environment has dramatically increased, so to have the patterns of disease changed among humans over the same post- World War II era, including a precipitous rise in incidence of type 2 diabetes, obesity, thyroid disease, asthma, allergy, autoimmune disease, autism, ADHD, and several cancers.
This session will discuss the history and regulation of chemicals in the U.S., a special class of chemicals called endocrine disruptors and their unique biological properties, the rising incidence of chronic health issues associated with many environmental chemicals and radiation, and proactive approaches to reducing exposure to chemicals in our everyday lives. Dr. Cohen will share tools, tips, and recommendations for limiting chemical exposure and maximizing our innate biological pathways through safe use of exercise, diet, appropriate supplements, sauna and other means.
This presentation was recorded at the Integrative Healthcare Symposium Annual Conference.