Pain, Prejudice, and Opioids: Emerging Policy and Integrative Practice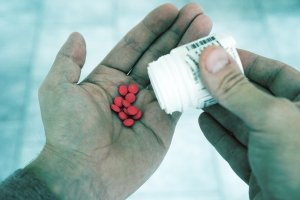 Member Price: $18.00 - 40% Off for Members Only
Add to Cart
Presented by: Moderator, John Weeks; Panelists, Jane Ballentyne, MD and Heather Tick, MD
Recorded: February 2017
Pain is the historic, primary front of integrative care. Starting in the mid-1980s, people began stepping away in droves from dominant healthcare approaches to explore chiropractic, acupuncture, mind-body, and other alternatives. Thirty years later, a survey finds that pain is the clinical driver in integrative academic medical centers. Yet, these patient preferences and the data that supports them remain unevenly reflected in national strategies on pain care and opioids.
This session reviews the emerging policy landscape. Initiatives of the CDC, Obama administration, HHS, Surgeon General, NIH NCCIH, plus some groundbreaking states will be explored. An anesthesiologist and policy insider, who leads the Physicians for Responsible Pain Opioid Prescribing, will then walk participants through some of the dynamics of the thinking, practice, and influences that are shaping these policy directions, and how non-pharmacological and integrative methods may gain a more powerful place in future guidance. The panel will conclude with an exploration of emerging science on state-of-the-art integrative and functional medicine pain practice that continues to push the envelope of optimal care.
This presentation was recorded at the Integrative Healthcare Symposium Annual Conference.