Meditation for Yourself and Your Patient/Clients: A Collaborative Practice Approach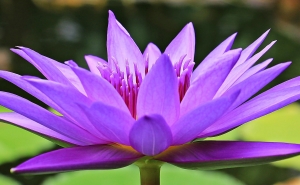 Member Price: $18.00 - 40% Off for Members Only
Add to Cart
Presented by: Joel Evans, MD, OB/GYN; Monique Class, MS, APRN, NC-BC; Sheldon Lewis
Recorded: February 2017
In this informative, process-oriented, and experiential session, we will share the format, core practices, and rationale of our ongoing Meditation group. Drawing on the science of Mind-Body Medicine and Functional Medicine, we will explore meditation's positive effects on brain structure and function, mood, our response to stress, and our overall health.
We will include practical tips for setting up a Meditation Group as well as an at-home meditation practice. We will share our Collaborative Practice approach, which offers a wide range of practices drawn from ancient wisdom traditions, including mindfulness, mantra, breathing, imagery, contemplation, compassion, and loving kindness meditations.
This presentation was recorded at the Integrative Healthcare Symposium Annual Conference.