Integrative Nurse Leadership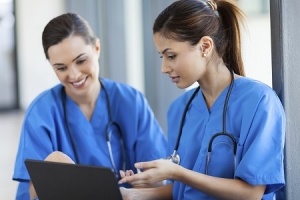 Member Price: $18.00 - 40% Off for Members Only
Add to Cart
Recorded: February 2017
Integrative Nurse Leadership applies holistic principles and integrative practice to lead people and systems to wholeness. It is the capacity to awaken the power of collective wisdom to attain full potential in individuals and systems. Integrative Nurse Leadership requires a capacity for intuitiveness of people and spaces, presence of self and presence with others, ability to see from both a macro and micro level, to act in an instant with informed mindfulness, and develop resiliency to the sometimes volatile environments for which we choose to practice leadership in.
This session will engage the participant in an opportunity to assess their knowledge, attitudes, values, and beliefs about what it means to be an integrative nurse leader and provide opportunity for developing skills to evolve into a high functioning integrative nurse leader.
This presentation was recorded at the Integrative Healthcare Symposium Annual Conference.