David Perlmutter to Provide Opening Overview at Integrative Healthcare Symposium focus on the microbiome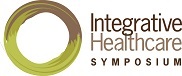 FOR IMMEDIATE RELEASE:
May 2015
David Perlmutter, MD to Provide Opening Overview at Integrative Healthcare Symposium focus on the microbiome
Portland, ME - David Perlmutter, MD, FACN, ABIHM has been designated as the Conference Chair and will also be providing the Opening Overview at the Integrative Healthcare Symposium focus on: the microbiome taking place in Hollywood, Florida October 9-10, 2015 at the Diplomat Resort & Spa.
David Perlmutter, MD, FACN, ABIHM is a Board-Certified Neurologist and Fellow of the American College of Nutrition who received his M.D. degree from the University of Miami School of Medicine where he was awarded the Leonard G. Rowntree Research Award. After completing residency training in Neurology, also at the University of Miami, Dr. Perlmutter entered private practice in Naples, Florida.
The symposium, focused on the microbiome, will explore leading edge research, revealing the role of microbes in charting our health destiny. The program will emphasize the translation of this emerging science into meaningful strategies aimed not only at disease treatment but for the promotion of health and longevity as well.
Attendees will include medical doctors, doctors of osteopathy, nurse practitioners, chiropractors, physician assistants, naturopaths, nutritionists and dieticians as well as other highly engaged practitioners.
In addition to the educational sessions, there will also be an exhibit hall including companies such as Advanced Naturals, BioBotanical Research, BioTech Pharmacal, Cell Science, Cyrex, DaVinci, Designs for Health, Doctor's Data, Genova Diagnostics, Organic India, Oxy Health, Master Supplements, Metagenics, Mushroom, Nature's Cure, Natural Partners, Natural Ophthalmics, Nature's Cure, Nordic Naturals, NuMedica, Power2Practice, Probiotics International, ProThera, The Gideons, Thorne, Vital Choice, Wellness Pharmacy, Women's International Pharmacy, Zymogen and Zyto Technologies, Inc. to name a few.
For all exhibitor/sponsorship inquiries please contact Carmella Perrone at [email protected] or call 207-842-5423. All general inquiries can be sent to [email protected].
About Diversified Communications:
Diversified Communications, based in Portland, Maine, US provides information and market access through face-to-face events, magazine publishing, and online resources on four continents. Diversified serves a number of industries including: health care, seafood, food service, natural and organic, commercial marine, and business management. For more information, visit: www.divcom.com.