The Collaboration of Health & Wellness Nurse Coaches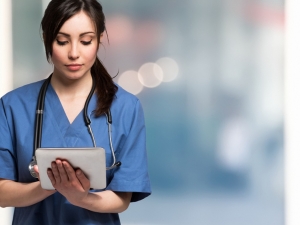 Member Price: $18.00 - 40% Off for Members Only
Add to Cart
Presented by: Deborah , ANP-BC, AHN-BC, HWNC-BC, CDE
Recorded: February 2017
The average person presenting to a cardiologist has numerous risk factors, often related to inflammation, that are amenable to lifestyle modifications. While the cardiologist focuses on the medical condition, a partnership with HWNC offers the opportunity to address lifestyle issues that are the root cause of the disease. Incorporating an integrative assessment with standard tools (IHWA and MSQ) supports reflection and discussion of the need/desire for change. As the cardiologist plants the seed for change, the HWNC holds the space and partners with clients to develop goals and action plans. The partnership with IFM, and the use of the health literate, research-based Clinical Nutrition Food Plans and resources, support the nurse coach and professional collaboration, enhancing client outcomes. A whole person approach includes nutrition as one of the eight elements of wellness defined in the nurse coach model.
This program offers participants the opportunity to experience the process of an integrative assessment, Clinical Nutrition, reflective tools and breath awareness practices often used in nurse coaching. The development of a personal smart goal via case studies will highlight the complex lifestyle situations that often impede the maintenance of an action plan.
This presentation was recorded at the Integrative Healthcare Symposium Annual Conference.