Vermont Funds Acupuncture Chronic Pain Medicaid Pilot Project
by John Weeks, Publisher/Editor of The Integrator Blog News and Reports
July 1, 2016 marked the start-up date for significant projects to use licensed acupuncture patients for Medicaid patients from two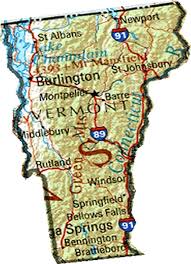 states nearly 3,000 miles apart. As previously reported here in
Integrative Practitioner
, the Oregon Health Authority included acupuncturists with chiropractors, massage therapists and yoga practitioners in a revolutionary plan to prioritize integrative approaches over opioids when possible. On the same date, a
new law, Opiate Bill, S. 243 came into effect in Vermont
. The law granted $200,000 to engage "a pilot project to offer acupuncture services to Medicaid-eligible Vermonters with a diagnosis of chronic pain." With a federal match, the program budget is expected to total $437,828. The Vermont legislation creates a project that will start with development of "an advisory group of pain management specialists." Society for Acupuncture Research (SAR) co-chair
Robert Davis, LAc
(pictured below left), a Vermont-based acupuncturist, shared in an interview that he is on a team to develop a design for the pilot. Other members include the medical director of Vermont Medicaid and a University of Vermont researcher. Davis' desire is to create a "pragmatic trial design which is suitable for answering policy-type questions."  He added that he is "leaning on SAR colleagues" with expertise in this area. He singled out 3 world renown researchers who have indicated that are willing to help as the project progresses: Remy Coeytaux, MD, PhD, Hugh Macpherson, PhD, MBAcC, and Claudia Witt, MD.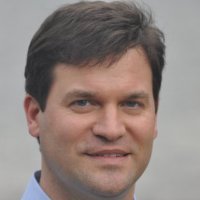 The advisory team's charge was to "offer acupuncture services for a defined period of time as an alternative or adjunctive to prescribing opioids." The goal was to "assess the benefits of acupuncture treatment in returning individuals to social, occupational, and psychological function." The group will determine patient eligibility requirements, and coordination with others at the Department of Health "to promote consistency with other State policy initiatives designed to reduce the reliance on opioid medications in treating or managing chronic pain." Additionally, the Departments of Health and that of Health Access are to explore and recommend to the legislature future roles for acupuncture in "treating Medicaid beneficiaries with substance use disorder."
Comment
: The two initiatives are informally connected, as I learned in my conversation with Davis. In the course of a call on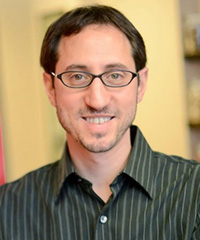 another matter, Davis shared the exciting news from his state. I alerted him to the similar developments in Oregon and volunteered to put him in touch with Ocker. Ocker sent a note in which she queried Davis whether he "know(s) my friend
Josh Singer, LAc
," adding that she "recently sent him quite a few resources." Singer is a licensed acupuncturist with the Central Vermont Medical Center. Davis responded that he is "certain that [Singer's] efforts with the legislature - along with efforts from Laura Cooley [LAc] from the Vermont Acupuncture Association -  yielded the excerpt from the Opioid bill with $200,000 of funding to support a pilot." He thanked Ocker "for the support you provided to Josh - you can take some of the credit for our progress." The news is terrific. The team Davis is building is top-flight. And the story of cross country, interstate commerce in acupuncture policy data-sharing is powerful. The breakthroughs underscore the critical importance of informal networks and of formal organizations such as the Integrative Health Policy Consortium's
CoverMyCare
program. That project, led by Taylor Walsh, posted its own information
piece on the Vermont pilot here
. Walsh links to a
press release on the bill here
.