UCSD integrative initiative expands to new health centers

by 
John Weeks
, Publisher/Editor of 
The Integrator Blog News and Reports
The recent media release from the University of California-San Diego (UCSD) is a welcome one for close watchers of integrative initiatives in academic medicine. Rather than a story of a closure of an integrative center, the title portrays a healthy proliferation. The promotional piece for an August 19, 2017 celebratory kick-off read "
UC San Diego Launches New Centers for Integrative Health
."

The move follows "exponential growth" at the
UCSD Center for Integrative Medicine
, according to the center's research director
Gordon Saxe, MD, PhD
. Established in 2010, the clinical initiative presently treats some 10,000 patients each year. And a major research endowment has been received. The new UCSD Centers for Integrative Health is an umbrella with five separate and linked entities that are each presently active in various organizational forms at UCSD:
The kick-off event was described by MacElhern, who serves as managing director of the Centers for Integrative Health, as "marking a key turning point in our seven-year history." She underscored that the value set uniting the initiatives is "empowering approaches that encourage active patient self-care in support of whole-person health." A report in the
San Diego Union Tribune
reports that, with this overarching initiative, "26 practitioners in 10 clinics within eight departments throughout the health system will be integrated." Notes Kallenberg, the integrative medicine director: "We are very excited to be expanding our current integrative medicine components. The new name and structure more accurately portrays our diverse and growing work, accomplishments, services and activities."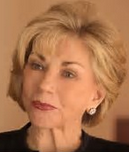 Comment
:   The UCSD integrative initiative has had a relatively low profile, nationally, among California centers, behind UCSF with its
Osher Center
, the long history of
integrative explorations at UCLA
, and the Samueli Foundation-supported
activity at UC Irvine
. Through the convening energy of activist
Ruth Westreich
– your services as the first chair and organizer of an advisory committee to the UCSD Center for Integrative Medicine – activity has percolated forward in many areas. Kallenberg, who chairs family medicine, has provided institutional cover as a relatively conservative force. Saxe, an integrative medicine enthusiast for three decades, has been a critical energizer, working in close partnership with MacElhern. Mills is a well-respected researcher with connections to many initiatives.  In the wings are Chopra, and
Mimi Guarneri, MD
, the integrative cardiologist and president of the Academy of Integrative Health and Medicine, in nearby La Jolla, who spoke at the kick-off. The announcement of the "Centers" recalled a story of how the diverse integrative interests at UCLA were pulled together as one unit 20 years ago. Long-time, invested, big name investigators in various departments each wanted to be the center of a "Center for Integrative Medicine"—or at least not a satellite of someone else's activity. Academic institutions are famous for their ego clashes. An artful organizer with a public health energy to get things done,
Ping Ho, MA, MPH
—the founder of UCLArts and Healing—suggested a diplomatic solution. The group joined together as the "Collaborative Centers for Integrative Medicine." Here's hoping that the new UCSD structure helps all parties to flourish, and collaborate.
Editor's note: This article is not edited and the authors are solely responsible for the content. The views and opinions expressed in this article are those of the authors and do not necessarily reflect the official policy or position of Integrative Practitioner.