Three stages in the economics of integrative health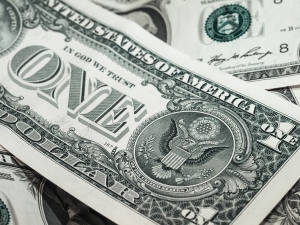 by 
John Weeks
, Publisher/Editor of 
The Integrator Blog News and Reports
Outside, volume, and value were the three stages discussed during Evolving Economics of Integrative Health, a webinar offered by the 
Leadership Program in Integrative Healthcare from the Duke University
. The talk, which highlighted the economics of integrative health, was introduced by program director Adam Perlman, MD, MPH, and I served as the speaker. I began working as an organizer in the field before the integration era began. Since 1994, I have explored business models as an organizer, reporter, and consultant. This included such work as the seminal
Integrative Clinic Benchmarking Project
(1998-2002) and work with Insurance Commission Deborah Senn when Washington State passed its
Every Category of Provider statute
, forcing the nation's most extensive integrative payment engagement. As anyone who has grappled with the economic interface between complementary practices that may be alternatives to regular medicine, or replace their need, will know, the road has been complex. I made two choices to help create understanding of the challenges and opportunities. The first was to provide a historic context, the "outside to volume to value" framework. The economics don't exist in a vacuum. The second, not unrelated, was to treat the economics in the broader context of "making the business case" rather than simply speaking to the dollars and cents. The same services in differing payment and delivery structures can have very different economic viability.
Stage One: Outside (up to 1993)
In the pre-integration days, services now known as "integrative" were almost all paid by cash and delivered in outpatient, community settings by growing numbers of licensed massage therapists, acupuncturists, naturopathic doctors, and unlicensed practitioners. The field was not a magnet for people seeking to make a fortune. Ask these licensed complementary and alternative (CAM) practitioners about their services' impact on U.S. medicine if they were used more and the answers tended to be fewer drugs, fewer procedures, fewer tests, fewer surgeries, and higher patient satisfaction. If so, these might align nicely with a "value-based" industry, in my opinion. There were exceptions. Some earned more. Many chiropractors had high-volume labor and industries or other insurer-based practices, offering quick procedures to 60-100 patients a day. Some "alternative medical doctors" who offered chelation, another procedure that could be a cash cow.  Veteran practitioners built up significant personal revenue in in-office pharmacies as growing patient bases returned for purchases. A notable characteristic of these three money-makers is that each, for different reasons, was deeply problematic for medical delivery organizations who shortly would begin exploring integration. CAM'S biggest money-makers weren't in the dialogue.
Stage 2: Volume - "Non-Integrative Integrative Care" (1995 – present)
Following the 1993 Eisenberg et al study that showed extensive consumer use and billions of dollars spent, multiple hospitals began to develop CAM products. The financial pitch was typically volume-based—distinguish yourself in the marketplace and draw in customers. Then they will choose you for their expensive procedures and surgeries where money is made. Hospitals quickly learned that placing massage therapists or acupuncturists in a room in their facilities would be an incredibly inefficient use—from the perspective of production of revenue—of their super-expensive medical real estate. How much margin is there on a $65 massage or acupuncture visit? CAM services were kept at arms-length. The hospitals built stand-alone "complementary and alternative medicine centers" or "integrative medicine centers." Typically, these were off-site, and with little connectivity to the hospital's chief medical officer and department chairs on how patient care might be better with clinical integration. The potential payment for such services was unlikely to be because the leaders in the executive suites though CAM was part of core mission to provide better healthcare.

Similarly, insurers began offering "carve out" insurance products. Separate fees were paid by employers to subcontracting CAM networks to manage covered chiropractic, naturopathic, acupuncture, and other services. The dominant company became American Specialty Health. Thus, the CAM services and other covered products operated in separate silos. The CAM managed care firm's medical officers and those of the Blue Cross Blue Shield or United or Kaiser or other plan were rarely in contact. Any explorations of cost savings or cost offsets were rare. No news was good news. Little dialogue was engaged around how affirmative integration might change the cost structure. The light slowly dawned on many of us that both the insurers and hospitals/medical delivery organizations had "perverse incentives" toward actual integration. We began to learn that insurers, through the
80/20 rule
, make more money over time as medical costs increase. In a volume-oriented, fee-for-service environment, hospital CEOs are most financially successful when they producd more surgeries and procedures. The failure of Dean Ornish, MD's partnership with Highmark Blue Cross Blue Shield in their Lifestyle Advantage partnership was a powerful lesson. Most delivery organization cardiology units showed very little interest in reversing heart diseases—and reducing the need for CABGs and angioplasties—through an integrative program. This example focuses on just one specialty. To make their financial case, integrative care program developers discovered one sound argument. The cost of replacing a nurse was estimated at around $65,000. The potential to deliver integrative services, or receive them, could help with nurse retention. These spoke to the fourth aim of the "quadruple aim" of the value based era that was dawning—enhancing practitioner experience. Volume—the focus in producing services rather than creating health— ruled, and, mainly, it still does. In this context, some of us began to think that maybe the big money in integrative medicine was not in producing services and procedures but instead in saving money. Were employers and government agencies who purchase services perhaps more financially aligned with CAM as integrative partners?  Maybe, employer leader Sean Sullivan suggested, we should
"look at integration from the demand side."
Stage 3: Value and the Potential for Core Financial Meaning (2010-present)
The 2010 Affordable Care Act energized the movement from "volume to value." The Quadruple Aim announced four values for integrative health interests:
Improving patient experience
Improving population health
Reduce costs
Addressing clinician and staff experience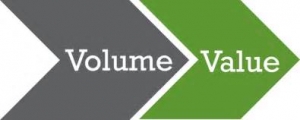 Hospital executives began talking about a paradigm shift toward health and away from reactivity, which is integrative health's banner. Integrative interests might finally find financial alignment with the goals of the industry. A
survey from the Project for Integrative Health and the Triple Aim
found a strong perception of positive alignment among integrative medicine leaders of hospital-based centers. Good
bodies of economic and patient experience evidence
are accumulating. More hospital specialists were asking integrative medicine leaders into their core decision processes. Hospital leaders began to think of them as a potentially an asset. In this environment, a growing trend is percolation toward more
imbedded integrative programs
. The move to "value"—and thus to exploring the more imbedded use of integrative health strategies as part of fundamental financial and care delivery mission—is a radical shift for the huge medical-industrial complex. Not surprisingly, the process has been slow, and full of heel dragging. The apparent disinterest of the Trump administration in the value-based movement and its tendency toward more socialized view of medicine does not suggest that government will be much of an engine.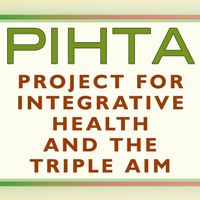 Notably, where the pace of integration and discovery of economic alignment is accelerating is in the nation's "single payer" environments at the Veterans Administration (VA) and the Department of Defense. We could one day see a "technology transfer" from defense to the civilian health care of the single payer financial model. From a perspective of alignment of mission, if the VA is a guide, the financial prospects for jobs and inclusion of integrative medicine practices and practitioners would likely thrive better in the single payer environment.
Comment
: The field, as Duke's program direction Perlman noted in the introduction, must attend to its economic models. I welcome news from you on economic outcomes, data, reports, that any of you might share, to report them.  The Duke talk was an opportunity to plant some ideas. I hope that perhaps this seed has found some fertile ground.