The movement from non-integrated centers to imbedded programs

by 
John Weeks
, Publisher/Editor of 
The Integrator Blog News and Reports
Two weeks ago, I provided a kick-off lecture on the history and trends in the movement for integrative health and medicine. The audience was the roughly 30 healthcare professionals in the third cohort of the
Duke Program on Leadership in Integrative Health Care
. The introductions of these seasoned healthcare personnel seeking skills to lead integrative health initiatives in the organizations that employ them are additional evidence that the movement is entering a new era of imbedded, collaborative initiatives. I arrived at the Duke Center at a moment in the institution-based movement marked by deeply troubling closures, which I recently explored
here at Integrative Practitioner
. We've witnessed multiple shut-downs and cutbacks at powerfully influential centers. These students, most sponsored by their organizations, reinforced a core postulate about where the institution-based movement is headed. We are shifting away from an era of "non-integrated," stand-alone centers.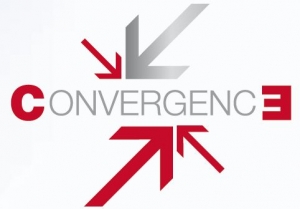 In 2013 and 2014, some colleagues and I developed a
Survey of Integrative Clinics on Changes in Inclusion in the Post Affordable Care Act Era
. Our core question in the survey was whether the move in the Affordable Care Act from
volume to value
was shifting the perverse incentives that have made integrative care an
economic misfit
with the medical industry. Our postulate proved true, if the perceptions expressed are to be believed. Nearly 90 percent felt that the move toward value-based care created a more positive alignment of their work with their parent organizations. Over three-fourths felt that those in the hospital's C-suite—CEO, CFO, and CMO—were now more likely to view them as an asset. Two-thirds reported actively working with new specialty groups. A full 40 percent had seen increasing financial investment from the parent organization. Each signal more meaningful engagement between the sponsoring organization and the integrative medicine team. The "non-integrated" integrative model was a stand-alone, marketing department-led investment to lure in patients interested in such options. Integrative center leaders were witnessing new leadership chances. Potential collaboration in the core business of care delivery was perceived to be on the ascendant.

At the Duke Leadership Program, a first whiff of how much these speculative data captured a trend was evident the first day. Students in the 2016 cohort had come to conclude their year of learning by presenting their final reports on the projects on which they had worked all year with their mentors from the
Fuqua Business School at Duke
. A two-person team from the
University of Vermont Integrative Health,
the nursing dean
Patricia Prelock, PhD
and the hands-on, organizer of the initiative,
Cara Feldman Hunt
  shared a robust plan connected to multiple UVM departments. Among these: educational, clinical (rehab, palliative), employee wellness (Benson-Henry, MBSR, burnout/renewal) and research (cancer center focus). Two young integrative medical doctors at Weill Cornell Medicine,
Chiti Parikh, MD
and
Alka Gupta, MD
, shared the growth in an integrative clinical offering that, while in its own space, is wired by referral into the system's offerings, with hour-long visits fully covered by insurers. An internist working in oncology in Memorial Healthcare System in southern Florida,
Ashwin Mehta, MD
, shared with me his initiative to develop an onsite natural products formulary. The opening ritual for the incoming 2017 cohort offered additional evidence that the movement for integrative health and medicine is entering an "imbedded" phase. One by one, each professional stated who they were, where they were located, and something of their plans. Most, like those in the prior cohorts, were fully or partially sponsored to the program by their medical delivery organization employers. Medical doctor participants spanned nearly a dozen specialties, including pediatrics, oncology, psychiatry, neurology, family medicine, internal medicine, and gastroenterology. Others were nursing executives, an employee benefits director for a major corporation, and consulting firms. Many also held academic positions. With these were a scattering of licensed complementary and alternative health care professionals. One, a licensed acupuncturist and researcher, spoke to the multiple emerging opportunities for clinical delivery of acupuncture in the West coast academic health system with which he is affiliated. He wished to be prepared to lead. The geographic spread was as compelling, which spanned from Louisiana, Tennessee, Oregon, North Carolina, California, South Carolina, New York, and Arizona. A few were with Veteran's administration programs in as many different states. At least two were surprised to discover that among the core faculty in the room was
Ben Kligler, MD, MPH
, who heads up the VA integrative health program nationally. In the 2015, 2016, and 2017 cohorts, students have hailed from 31 states and four other countries—France, Germany, Israel and Mexico.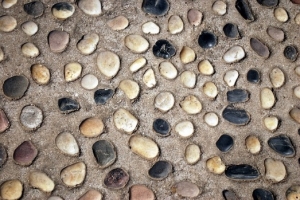 Comment
:  One might imagine that that path of integrative health and medicine in conventional delivery organizations might begin in stealth and guerilla ways, internally, and only later emerge as huge 10,000 square foot centers. Then again, the uptake of complementary and alternative practices went topsy-turvy on the textbook pattern for the emergence of new medical practices. The pattern was not basic research, to animal trials, safety examination, and human clinical trials, and only after making these grades, implementation in care delivery. Instead, a 1993 report of a
survey showing high consumer
use came out in the
New England Journal of Medicine
. Within two years, marketing departments in multiple delivery organizations across the country were finding ways to reach these cash-paying customers while circumvented the deeply imbedded distrust of "CAM" in most medical staffs. These marketers spawned stand-alone, integrative centers as competitive gambits, rather than as explorations believed by medical leadership to enhance care. The newcomers at the Duke program suggest that we are, indeed, moving from an
era of "non-integrated integration" to an era of "convergence."
Time—and the actions, or not, of the Trump administration, Republican Congress and of these and other emerging leaders - will tell whether medical delivery organizations will eventually value the potential that integrative health and medicine might mean to the health of the public as their "imbedded" collaborators.