Book Review: 'The Fibro Fix' Looks at Determining True Fibromyalgia Diagnoses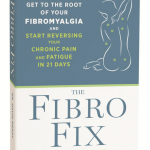 Dr. David M. Brady, ND, CD, CCN, DACBN- has decades of experience as a leading naturopathic medical physician, board certified nutritionist, and professor. He is in practice at Whole Body Medicine in Fairfield, Connecticut, and also is the vice president of Health Sciences and director of the Human Nutrition Institute at the University of Bridgeport.
Chronic pain affects over 100 million Americans, while even more suffer from ongoing fatigue. The combination of the two, called "fibromyalgia," has largely remained a mysterious and confusing disease that more than 30 million Americans suffer from. While sufferers may share similar symptoms—including achiness, pain, fatigue, sleep deprivation, depression, and intestinal distress—not all share the same condition, which is where the confusion begins. Research reveals that over 2/3 of patients have received a misdiagnosis and are continuing to suffer from lack energy, and a myriad of other symptoms, without any hopes for a pain-free future.
Leading naturopathic medical doctor and nutritionist Dr. David Brady has set out to change that. He has devised a protocol to help patients determine if they are suffering from fibromyalgia or one of the other root causes often misdiagnosed as fibromyalgia. Dr. Brady has expertly treated tens of thousands of fibromyalgia patients over the past 25 years using a life-changing integrative approach detailed in The Fibro Fix : Get to the Root of Your Fibromyalgia and Start Reversing Your Chronic Pain and Fatigue. Dr. Brady's individualized, holistic, and customized approach helps fibromyalgia sufferers find a pathway to recovery once and for all.
Unlike most doctors who are quick to prescribe painkillers and antidepressants, Dr. Brady takes a comprehensive holistic approach which first emphasizes natural and lifestyle solutions to treating chronic pain and fatigue. In The Fibro Fix, Dr. Brady introduces a revolutionary 21-day treatment program to help readers uncover the real, underlying cause of sufferer's pain and fatigue, determining if, in fact, they suffer from fibromyalgia or from one of the conditions commonly misdiagnosed as the disease. Dr. Brady then presents three simple initial steps towards recovery: detoxification, diet, and movement, to start relieving symptoms for good. The plan then offers deeper, long-term solutions, including both medications and natural approaches, designed to address the specific root cause of the individual's problems, so that they can get back to feeling their best. He also includes delicious recipes, movement & exercise guides, supplement information, stress management techniques, and medication guidance, when needed.
The Fibro Fix reveals the key to solving chronic global pain and helps readers regain their strength, energy, and hope for a pain-free future.
Order The Fibro Fix at any of the online booksellers below:
Praise for The Fibro Fix
"The Fibro Fix distills Dr. Brady's decades of experience treating fibromyalgia into an easy-to-follow plan that gets results. Finally, readers will have an answer for their chronic pain and debilitating exhaustion, and a proven way to start feeling better quickly."
- Amy Myers, MD, New York Times bestselling author of The Autoimmune Solution
"Dr. David Brady approaches the topic of fibromyalgia care with knowledge that is both broad and deep; careful consideration of evidence; a fierce commitment to helping patients; a bounty of compassion; and a holistic perspective. His approach is as full of empowerment and hope as it is well informed by science. Guidance in this challenging area doesn't come any better than this."
- David L. Katz, MD, MPH, Director, Yale University's Prevention Research Center, bestselling author of Disease Proof and The Flavor Point Diet.
"In The Fibro-Fix, Dr. David Brady provides a comprehensive, strategic, easy-to-utilize plan to eliminate fibromyalgia's debilitating symptoms. Apply these principles and reclaim your life!"
- JJ Virgin, CNS, CHFS, Celebrity Nutrition & Fitness Expert, bestselling author of The Virgin Diet and The Sugar Impact Diet.
"The Fibro Fix offers the first effective and integrative approach for dealing with fibromyalgia, an incredibly pervasive and often debilitating disorder. This powerful book wonderfully supplants the inadequacies of a drug-centered, symptom focused approach by providing a comprehensive program that addresses fibromyalgia's underlying causes."
- David Perlmutter, MD, Author, #1 New York Times Bestseller, Grain Brain and Brain Maker.
The Fibro-Fix is game-changer and must read for the millions of chronically ill patients who suffer from fibromyalgia and are failing under the conventional medical approach. Dr. Brady's program integrates the best of basic and clinical science through a cutting-edge functional medicine approach. Dr. David Brady is an internationally renowned expert in fibromyalgia, master nutritionist, scholar of natural medicine, Vice President of Health Sciences at the University of Bridgeport and compassionate healer. He has provided fibromyalgia patients' a home run."
- Gerard E. Mullin MD, Associate Professor of Medicine-The Johns Hopkins University School of Medicine-Author of The Gut Balance Revolution: Restore Your Boost Your Metabolism and Lose the Weight for Good.
"Dr. Brady takes his extensive knowledge and experience with fibromyalgia and gives readers a smart, holistic plan that treats the root cause of chronic pain and constant fatigue. Finally, a road map that will help so many people feel better immediately. This book is a game changer."
- Susan S. Blum, MD, MPH, Author of The Immune System Recovery Plan, Founder and Director, Blum Center for Health.
About the Author of The Fibro Fix: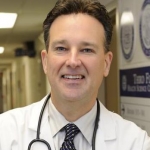 Dr. David M. Brady has 25-years of experience as an integrative practitioner and over 21 years in health sciences academia. He is a licensed naturopathic physician in Connecticut and Vermont, a board certified clinical nutritionist, and completed his initial clinical training as a doctor of chiropractic. He currently serves as the Vice President for Health Sciences, Director of the Human Nutrition Institute, and Associate Professor of Clinical Sciences at the University of Bridgeport in Connecticut. He maintains a private practice, Whole Body Medicine, in Fairfield, CT. Dr. Brady is also the Chief Medical Officer for Designs for Health, Inc., Diagnostic Solutions Labs, LLC, and is an expert consultant to the nutritional supplement and clinical laboratory industries. He is an internationally sought-after presenter on nutritional, functional and integrative medicine. He has appeared on the speaking panel of some of the largest and most prestigious conferences in the field including; IFM, ACAM, A4M, IHS, AANP and many more. Dr. Brady has published a multitude of peer-reviewed scientific papers and textbooks related to chronic pain, autoimmunity and functional gastroenterology and is a featured contributing author in the medical textbooks; Advancing Medicine with Food and Nutrients-2nd Ed. (edited by Kohlstadt), Integrative Gastroenterology (edited Mullin) and Laboratory Evaluations for Integrative and Functional Medicine -2nd Ed. (edited by Bralley & Lord). His new book, The Fibro-Fix, was published by Rodale and released July of 2016 and he hosted the popular online Fibro-Fix Summit in June of 2016. You can learn more at DrDavidBrady.com, FibroFix.com, and FibroFixSummit.com.