Seven reasons integrative and functional medicine practices fail—and what you can do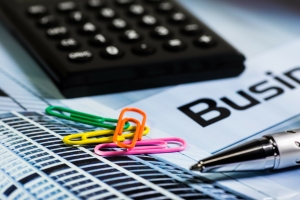 by
Glenn Sabin
, Founder of FON Consulting During a recent call with a prospective client—a solo practitioner orthopedic surgeon looking to develop an integrative medicine center—I was asked why integrative health practices fail. I'd never before been asked this important question pointblank. My mind contemplated the myriad things that can conspire to bring a center to its knees, but in the silent seconds I sensed she might want a catch-all answer and I offered up 'poor planning and communication' as the primary culprit. Though it was a general statement it was especially salient because this physician entrepreneur was looking to form a partnership with several community wellness leaders across professional and medical disciplines. While failure to plan, communicate, and engage partners is critical to a venture's success, I offer seven additional reasons.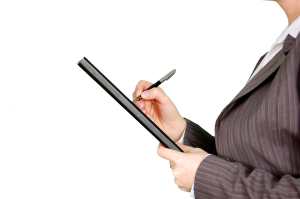 1. Insufficient or Inflexible Business Plan
Nailing a solid mission and vision statement is important and necessary, as are well-researched revenue expectations; all 'assumptions' must be grounded in reality. I often see pro forma projections that contain so much gray matter that it's as if they are plugged in with a 'build it and they will come' mentality. Whether you present your business plan to partners, investors or banks, a lack of due diligence and thorough preparation can be devastating once operations begin. Failure to capture the competition's (aka your competitive set's) business and clinic models—to help inform practical membership fees and services bundles—can also signal a practice's impending death knell. Traditional marketing and communications 'campaigns' are typically expensive, hard to measure and, for most, economically unsustainable. A business plan that does not include a solid, sustainable strategy comprised of ongoing practice development tactics is a recipe for failure. At the end of the day or, more accurately, within several months, the reality on the ground—an evolving healthcare system, pushback from patients or prospects regarding fee schedule, and competition—often necessitates a pivot in strategy and, therefore, changes to one's business plan. Those unprepared to adjust to market needs will not survive.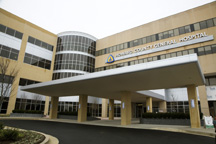 2. Copying Someone Else's Business or Clinic Model
Sure, you may have your eyes on an integrative and functional practitioner who seems to be doing quite well. Maybe a top name in the field: the expert with the three-month new patient wait-list, and large fees. Perhaps revenue numbers have been gleaned or shared, as well as clinical delivery models and basic processes. But if you're launching (or trying to grow) a practice in Kalamazoo, and the practice you are modeling is based on La Jolla, there is no guarantee that copying the business or service model will succeed. Different markets and demographics require customized approaches to best meet the needs of the community.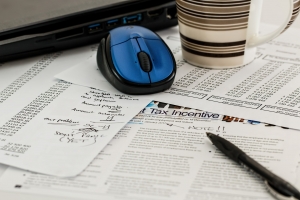 3. Budget Lacking Investment in Critical Places
Business plans that don't include a smart marketing and communications plan—and the requisite line item to fund the positioning of its clinical 'brand' and to drive clinic utilization—are destined for disaster. Practices lacking a sustainable, practical strategy to fuel growth with a steady stream of new patients or clients often fail to adequately prepare for and invest in today's essential, modern marketing and communications tools, including:
A modern website built to communicate quickly, engage, and grab leads.
A digital and physical 'sales funnel' designed to convert curious prospects to 'fully engaged' patients and customers.
Consistent in-house or contracted help to maintain and grow your marketing communications efforts and channels: media relations, updating website content, professional referral prospecting, coordinating talks and events, social media engagement, and partnership development, to name a few.
4. Strong Clinical Focus, Lack of Business Focus
Most integrative and functional medicine clinicians are well-trained and enjoy spending as much time as possible in clinic with their patients. That's a lofty goal for newer practice owners. Though there is no reason you cannot build a well-oiled machine—whereby your crack team takes care of most of the nonclinical details of running a business—the inability or disinclination for many physician owners to balance clinical focus with practice management is their Achilles heel.
Business and entrepreneurship are not taught in medical school or fellowships,
and clinic owners that cannot get comfortable and savvy with the notion of medicine as a business should work for someone else.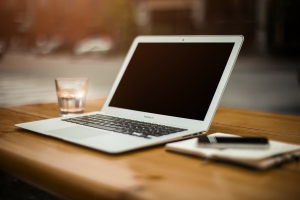 5. Lack of Brand Identity and Unique Differentiation
It's better and easier to be
known for something than attempt to be recognized for everything
. In other words, providers and their clinical teams should work hard to develop and communicate their
personal brands
and core areas of clinical expertise. Without a clear, consistent, and powerful identity—that uniquely differentiates a clinician or clinic within its community of prospective patients and medical professionals that refer—it's often difficult to break through the clutter and gain traction as a sustainable enterprise.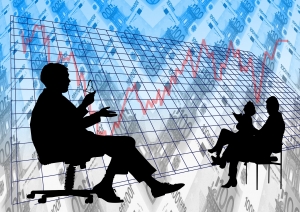 6. Lacking Process and Automation
Failure to create operating standards and training across the clinical and business operations does not make for a smooth running clinic. I am often surprised when these processes are not firmly in place, or, more often the case, slip over time because of lax oversight. The clinic's and business operations' manuals can evolve over time, and almost always do, but lack of ongoing investment—mostly time and attention—creates a loosely run organization. Regardless of a company's size, process is critical from initial appointment to follow-up. Every 'touch' in between—confirmation of appointment, reception, intake collection, payment, and check out—requires important attention to detail. Lack of automation is a recipe for inefficiency and time sink. Done right, automation can be incredibly effective for a practice and hugely beneficial for patients and customers. From selection of an appropriate
EHR
with patient portal for automated patient scheduling and bill paying, to a programmed systems for supplementation sales and inventory, there are myriad areas in which to utilize technology to streamline a practice. Another important area is marketing and communications. The use of automated digital communications to attract, educate, and retain patients is often misunderstood or underappreciated. Specific to patient education, the creation and distribution of relevant, timely behavioral change information matched to core conditions, such as hypertension, weight control and diabetes, can create huge practice efficiencies leading to better patient adherence, and client retention. Clinics that do not implement clinical, marketing, and communications automation processes will be highly disadvantaged in a fast-moving and increasingly competitive integrative health marketplace.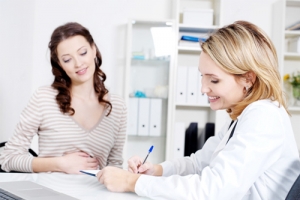 7. Failure to Understand the Lifetime Value of Each Patient
This one may be last, but in and of itself accounts for the majority of failed integrative, functional and concierge practices. It's hard work to build a significant patient panel, especially from scratch, particularly for a direct-pay practice that does not accept insurance. Retention is critical, and can only be realized if you over-deliver from the standpoint of quality, on-time service, and on the attention provided to your patients. Furthermore, the holy grail of any type of business, steady word-of-mouth kudos, is a byproduct of retained, happy patients. Simply put, retained and word-of-mouth patients are a no cost item, but if you lack a business culture to achieve this end, the hard cost losses can be immeasurable. A thriving practice awaits each entrepreneur who fully
realizes the lifetime value of each patient
.
Editor's Note: This article was originally published on FON Consulting.