Resilience, Effectiveness and Mindfulness Training Program
Free Resources Available Through April 2016
by 
John Weeks
, Publisher/Editor of 
The Integrator Blog News and Reports

One of the most significant challenges facing the medical industry is the burnout of practitioners. The integrative medical movement's introduction of mindfulness is proving to be one of the best means of coping. A team at the
Center Integrative Health and Wellness
at Ohio State University (OSU), led by
Kathi Kemper, MD, MPH
, has created an
online program
to support access to these skills. The Mind-Body STREAM (
S
kills Training for Resilience, Effectiveness and Mindfulness
) module is available to clinicians and their patients for free through the end of April 2016. The online resilience, effectiveness and mindfulness training program consists of twelve 1-hour modules that practitioners can take on their own schedule. Kemper shared with
The Integrator
that these "have been extensively tested and we know they help learners achieve their goals." The modules are arranged into four clusters:
Relaxation Response (stabilizing attention while decreasing stress)
Mindfulness (cultivating non-judgmental, curious attention)
Heart-centered practices (cultivating positive cognitive-emotional states)
Guided Imagery and Hypnosis (using focused attention and imagination to achieve goals)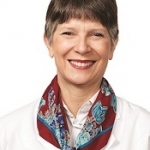 More recently, she authored and excellent book-form companion to the online courses,
Authentic Healing: A Practical Guide for Caregivers
. Kemper (
pictured left
) is one of the top academic researchers in the field and was a
finalist for the initial 2003 Bravewell Award
for the top leader in integrative medicine. She has made multiple contributions to integrative medicine in positions at various institutions including Harvard, Wake Forest, and now OSU. She made her national name in integrative pediatrics nearly 20 years ago with
The Holistic Pediatrician
and subsequently launched a series of natural product and dietary supplement-related initiatives before turning to mindfulness. Dr. Kemper shared with
The Integrator
that mindfulness and resilience have "been my major research focus [over] the last couple of years." She has multiple publications on the topic including an August 2015 paper in the
Journal of Alternative and Complementary Medicine
that found a strong association between a person's "self-compassion" and their capacity for resilience. The
open access publication is available here
. She promotes the online resource: "You can download the MP3 recordings to a smart phone or other device to listen wherever you like! Please feel free to share the MP3 recordings with colleagues and patients."
Comment
: When progressive leaders of mainstream medicine declared the need for a
"Triple Aim"
to give a values focus to the medical industry, clinicians quickly pointed out that these aims, good as they were, missed something important. The 3 identified aims were to enhance patient experience, better population health and lower per-capita costs. But mightn't the high rate of burnout of the typical practitioner only be aggravated by putting this triple burden on their shoulders? Isn't the Triple Aim nothing more than pouring gasoline onto the fire? In place of the Triple Aim, University of California at San Francisco primary care leader
Thomas Bodenheimer, MD, MPH
offered the suggestion that a
values set he dubbed the Quadruple Aim
was a better target. The fourth value: "improving the work life of healthcare providers, including clinicians and staff."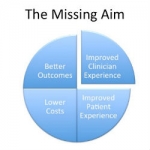 This interest is picked up steam. The Institute of Medicine Global Forum on Innovation in Health Professional Education, with which I am involved, highlighted the needs in a
May 2013 workshop
. There, in a question to the assembled leaders of virtually all health professions, 92% agreed that all professionals should have a course on "health, well-being and self-care." The CENTILE initiative at Georgetown University led by integrative medicine leader Aviad (Adi) Haramati, PhD sponsored a
major October 2015 conference
"to promote resilience, empathy and wellbeing in health professions." A month later, on November 17-18, 2015, the Accreditation Council for Graduate Medical Education took of the topic in a workshop that focused, among other things, on the role of accreditation in moving a physician resilience agenda. Their report was entitled
Symposium on Physician Wellbeing
. Finally, on April 20-22, 2016, another workshop of the Global Forum – now the Health and Medicine Division of the National Academies of Sciences – will be exploring the possibility of a putting language related to health and well-being in health professional education requirements. Bottom line, a great deal of energy in the culture is suggesting that the kinds of skills that Kemper's online program is offering are likely to get more, rather than less attention. They may be the fulcrum for creating a system in which professionals can experience well-being while also moving their patients and clients toward health.