Remembering Two Integrative Health Influencers
Astronaut and Institute of Noetic Sciences Founder Edgar Mitchell; Inclusive Workforce Curmudgeon Richard "Buz" Cooper, MD
by 
John Weeks
, Publisher/Editor of 
The Integrator Blog News and Reports
This last week brought news of the deaths of two very different influencers of the integrative health and medicine movement. Here are some brief notes, comments and links through which to remember their contributions.
Astronaut Edgar Mitchell, Institute of Noetic Sciences (1930-2016)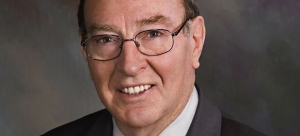 Thirty years ago in this field, when most of what existed was energy in the form of intention, we reached where we could to find evidence, or even name-drops, that gave us legitimacy. There was the fact that the physician to the
British Royal Family was a homeopath
. Newsman
James Reston used acupuncture for anesthesia
during a surgery in China. In Germany, botanical medicines were the stuff of medical doctor practices, covered by insurers. And here, in the United States, we had an astronaut,
Edgar Mitchell, DSc
(pictured), who gained from the experience of walking on the moon a passion for exploring consciousness and its relationship to our health. This is the opening paragraph of a
beautiful post
honoring Mitchell on his death. They are written by
Cassandra Vieten, PhD
, CEO of the Institute of Noetic Science (IONS), which Mitchell founded:
"Traveling back to Earth, having just walked on the moon, Apollo 14 astronaut Edgar Mitchell had an experience for which nothing in his life had prepared him. As he approached the planet we know as home, he was filled with an inner conviction as certain as any mathematical equation he'd ever solved. He knew that the beautiful blue world to which he was returning is part of a living system, harmonious and whole—and that we all participate, as he expressed it later, 'in a universe of consciousness.'"
The Institute became one of Mitchell's vehicles for exploring that inner conviction. For the integrative health and medicine field, the IONS became a place for holding the "frontier sciences." Some of these were captured last autumn in a project that the IONS co-sponsored which may be viewed as offspring of Mitchell's influence, the special issue of
Global Advances in Health and Medicine
entitled
Biofield Science and Healing: Toward a Transdisciplinary Approach
.  I recall a meeting hosted in 1996 or 1997, at the IONS in the earliest years of the integration of healing practices with more forceful medicines. Author Elliott Dasher, MD took a small group of us through a two-day exploration of the overlay of this movement with philosopher Ken Wilbur's integral theory. Mitchell was taking us into different frontiers. Author Deepak Chopra, who collaborated on the biofield project recalls: "I was lucky to be friends with Edgar Mitchell. He visited me at the Chopra Center and we spent many hours reflecting and pondering on the mystery of existence. He was profound wise and humble." He was, in the words of an earlier IONS profile, "a cosmic activist."
Inclusionary Workforce Policy Expert Richard "Buz" Cooper, MD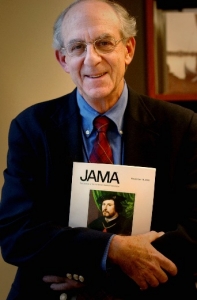 " Curmudgeon," to me, is a term of endearment. Sometimes getting an important, disruptive point across will land that label on a person. If one rather likes the feel of it, well, the brand sticks. Richard "Buz" Cooper, MD (pictured) and I had this in common, although in spheres of influence that were a few factors of ten different in size. They were a base of a friendship that began with an interview for my then hard copy
Integrator for the Business of Alternative Medicine
in 1997. I'd discovered him as the primary author of a commentary in the
Journal of the American Medical Association (JAMA)
entitled "
Current and Projected Workforce of Non-Physician Clinicians
." It might seem a no-brainer that the roughly 55,000 licensed chiropractors, acupuncturists, and naturopathic doctors at that time – 100,000 today –were part of the nation's workforce. Yet from the perspective of 99.9% of policy makers charged with evaluating US health professional labor needs, these professions were kept from consideration by the stealthiest of cloaks: prejudice. In the
JAMA
article, Cooper – whose lengthy CV included former dean of a medical school and director of a health policy institute – broke through. He drew back the curtain. Each profession was rightly placed side-by-side with nurse practitioners, optometrists, podiatrists and others as part of the nation's potential in meeting workforce needs.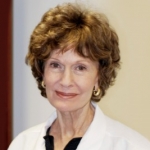 We let him off the hook for considering chiropractic and naturopathic physicians in the "non-physician" category. Here was the clear-eyed, damn-the-torpedoes Cooper, lending the credit of his own authority to snap these professions into existence. My colleague Bill Meeker, DC, MPH shared that he'd done the same for the chiropractors in the 1980s. Cooper's awareness was likely informed by his spouse, the pioneering integrative oncology leader
Barrie Cassileth, PhD
(pictured) the director of the integrative program at Memorial Sloan Kettering and co-founder of the Society for Integrative Oncology. Cooper would have multiple relationships with the integrative health field over the following 20 years.
Clyde Jensen, PhD
, an academic whose hats have included periods as president of National College of Natural Medicine and vice-president of University of Western States, each in Portland, Oregon, recalls: "Buz was deeply concerned about the intensifying shortage of primary care physicians and felt that naturopaths, chiropractors and Oriental medicine providers were among those who could help to mitigate its impact.  He traveled to Portland on two occasions for the purpose of delivering that message.  On the first of those visits he met with leaders of the naturopathic medical profession.  On his second he met with leaders of the
Oregon Collaborative for Integrative Medicine
and the
OCIM Student Alliance for Integrative Medicine
.  His messages included encouragement to collaborate with other healthcare professions in meeting the demand for primary care providers." Integrative Health Policy Consortium co-founder and national policy leader
Pamela Snider, ND
, offers this recollection: "I am honored to have worked with him in intimate policy round table environments on two occasions, and to have been - I still am - quite inspired by his work. He was astute, gracious and thoughtful in person. [I] loved to hear him speak and to be in discussion with him. The last time I saw him was at a round table which Clyde hosted in Oregon with Buz and Barrie. He spoke these words, which I paraphrase: 'The work you all are doing to transform the workforce seems challenging right now. I promise you that 50 years from now, you will see that all of your dreams of inclusion will have come true. It will just take time.' I took great comfort from these wise words from this great man in that moment. They strengthen me in my daily work to this day." My last close contact with Cooper was for some direction I solicited and he gave for a
white paper project
eventually entitled
Meeting the Nation's Primary Care: The Roles of Doctors of Chiropractic and Naturopathic Medicine, Practitioners of Acupuncture and Oriental Medicine and Direct Entry Midwives
. We tussled over the framework in a phone call. My perspective was not radical enough for him. I wasn't, he correctly argued, seeing where the puck was going. I brought him onto a webinar for the Academic Collaborative for Integrative Health
posted here
. Take a listen. Barrie, thanks for that long evening three years ago with you and Buz at your home in New York City, and then out for dinner. So glad Jeana and I grabbed it! Cooper's
Wisconsin Sentinel obituary is here
.