Remarkable lifestyle medicine cost savings from an actuary's pilot project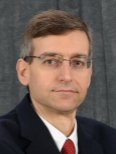 Editor's note: This analysis article is not edited and the authors are solely responsible for the content. The views and opinions expressed in this article are those of the authors and do not necessarily reflect the official policy or position of Integrative Practitioner.
It arrived as an unusual choice when the American College of Lifestyle Medicine (ACLM) announced that it planned an April 26, 2018 webinar with an actuary. Actuaries are typically the pencil-pocketed data wonks who spend their lives creating the justification for an insurance company to raise its rates. Given the challenges of lifestyle medicine's fit with typical business practices, the selection intrigued.
This fellow - Ken Beckman, based out of Omaha and working for Central States Indemnity – while not exactly a solo flier, was clearly a rare bird for the field. He's a co-founder of a vaguely oxymoronic sounding Actuaries for a Sustainable Health Care that has attracted a couple score members. And he's part of a new ACLM economic advisory team.
I reached Beckman through Yale integrative medicine leader David Katz, MD, MPH, an ALCM co-founder and past-president. Beckman shared the journey that led him to ACLM. He that punctuated his belief that lifestyle practices could save huge amounts of money by sharing for a remarkable, simple, cost effective pilot that he'd he carried out at Central States. The April 26 event, open to non-members, is not a one-off effort, but part of a broader ACLM initiative to make the cost case for practices that reverse the course of chronic disease.

To a question on how he'd landed at ACLM, he recalled: "I'd been in the insurance world for some 20 years, working on rate increases." Then four years ago he saw the movie "Forks over Knives." The documentary -shared some 430,000 times via the website - like the associated organization, is devoted to moving people to a whole food, plant-based diet. Beckman got on the forks over knives eating program and was taken with the evidence. He lost 30 pounds. His cholesterol dropped from 170 to 120. His blood pressure lowered from a typical 130 to 110. He saw similar things in his family.
"I didn't know anything about this information, before the movie, about how this was possible," he recollected. He began to concoct the idea for his experiment. What would happen if a set of Central States' insureds who use their Medicare supplement were merely given the opportunity to access this news information, as he had been. Might this impact health across the population. He received internal approvals and carried out the little study on 500 Medicare supplement policy-holders.
The intervention was simple. Each was sent a copy of the "Forks over Knives" film. It arrived with a letter that shared with them that, by following the concepts in the film, they could reverse the pattern of their chronic diseases: "We kind of tried to present it like a drug intervention. We said here is something that could help you reverse your disease." The letter also included a number to call to request a copy of the book, Prevent and Reverse Heart Disease, by one of the featured doctors in the film.
Of the 500, 17% requested a copy of the book. Ten months after the intervention, Beckman compared claims for medical services versus the 10 months prior to the mailing for two groups: those who responded to the book offer, and those who didn't. Those who responded saw a 20% reduction in claims compared to a 5% reduction in claims for those only receiving the film. This compares to a 6% increase for those not receiving any materials.
A follow-up survey supported these numbers with 90% of the book recipients saying that they "did something" to positively change their habits in response and 80% reporting some health improvement.
How about the cost side? "The R.O.I. was through the roof," said Beckman. The book plus video cost $17. The total cost was perhaps $6190-$8000 for all mailed including some handling costs. At this cost, reducing a couple nights of hospital stay would alone take the pilot to break-even.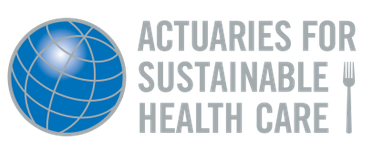 I asked Beckman the obvious question. After these powerful results, did the company go ahead and send the film and the offer to all their policy holders? He said the company sent an offer for the film inside a newsletter that included a good deal of other insurance related material. Only two percent of the 60,000 responded. The company has not chosen to aggressively pursue this line.
Had Central States done so, it would have gone against the grain of the insurance business. While counter-intuitive, the 80/20 rule in the business model for insurers perversely incents them against promoting reduced use of medical services and thus in lowering costs.
At ACLM, Beckman is part of a recently formed Economic Research Consortium Advisory Board. With the group, he is seeking strategies that will align with and not collide with existing business models. about the roughly 10 members held their meeting in late 2018. The group is just beginning to define its plans for how to make the economic and payment case for lifestyle medicine. Beckman suggests, for instance, that might start casting about for other internal data, such as that he developed through his pilot: "Maybe there are other data that exist within other companies."
The April 26 webinar is in some ways a coming out for the initiative. Tune in – or stay tuned for a follow-up. The thinking from Beckman the actuary evokes the story of the ancient Chinese doctors who get paid only for keeping people healthy.