Reflections: Five Point NADA Group Acupuncture Pioneer Michael Smith, MD Dies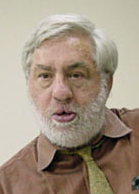 b
y 
John Weeks
, Publisher/Editor of 
The Integrator Blog News an
d
 Reports
Editor's note: This analysis article is not edited and the authors are solely responsible for the content. The views and opinions expressed in this article are those of the authors and do not necessarily reflect the official policy or position of Integrative Practitioner.
"Do you want to empower patients?" The question was put to a small group of us who had chosen a breakout session with Michael O. Smith, MD, DAc, the founder of the
National Acupuncture Detoxification Association (NADA
) who died on December 24, 2017. It was January of 2001.  Perhaps 98 percent of those attending the American Hospital Association/Heath Forum conference on complementary and alternative medicine integration into hospitals seemed to be having a rousing time in a presentation next door. Meantime, while watching 8 or 10 others straggle into Smith's session, I had been sizing up the disheveled, bearded Dr. Smith. He apparently had no prepared slides, or handouts. I had clearly chosen the wrong session.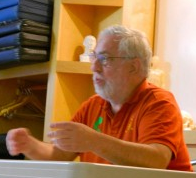 Yet Smith's name had been at the top of my list among the conference presenters. As director of the Substance Abuse Division at Lincoln Hospital in the South Bronx since 1974 – a position he would hold until 2011 – Smith already had over a quarter century of offering and observing the dynamics of group visits, in a public health setting. He had first pioneered acupuncture in addiction treatment. Then, of necessity, he figured out how to train lay people in a five-point, ear acupuncture protocol. In the mid-1980s, he'd helped found NADA, the organization that has presently
trained of over 10,000
counselors, social workers, nurses, medical doctors, psychologists, acupuncturists, chiropractors, outreach workers, drug court judges, corrections officers and others to use the protocol. I held still in Smith's session, despite my fear of missing out, thinking he likely had some wisdom to impart. Smith, did not disappoint. He had surmised correctly that those of us who had chosen to be there in his session had in common an interest in empowering people toward health. He surveyed our faces briefly, then answered his own question: "If you want to empower patients, just put more patients than providers in the room."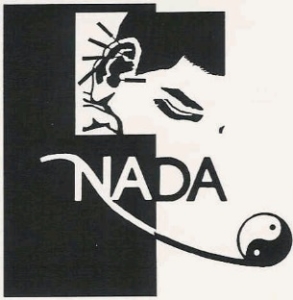 He supported his assertion with reference to the importance of breaking the web of
transference
in the one-on-one practitioner-patient relationship through which the patients often cede their initiative. He asked us to think of the kinds of things that practitioners can unconsciously do from their positions of authority that they "would absolutely not feel comfortable doing or saying if there was a witness in the room." Smith re-counted stories of patients in groups gaining self-confidence as they experienced themselves as teachers of others. He softly jabbed "integrative" practitioners who, while nominally patient-focused, remain in the power position, as the fount of knowledge. To a question about limitations of groups – how people may refrain from sharing - Smith asserted that we all might be surprised about what people are comfortable sharing, and will share, with their peers. News of Smith's death arrived via a
brief announcement
from NADA. A memorial service is being planned for later March or early April in New York City. The
website
of the Acupuncture Now Foundation, for which Smith served as an advisor, notes that the trained psychiatrist graduated from Wesleyan University and the from the University of California Medical School in San Francisco. More than 2,000 chemical dependency treatment programs worldwide use the Lincoln Hospital model he developed.  He has reportedly provided consultation to over 100 governmental and non-governmental agencies globally. The value of the five-point protocol led to Smith becoming the first person selected for the National Drug Court Hall of fame.

For Smith, the NADA acronym - "nada" is Spanish for nothing -- was a sweet jab at the uber-professionalism that takes over many fields. Focus shifts to practitioner skills, specialization, tests and technology rather than staying with the individuals and communities where healing happens. Smith's radical instincts birthed the field that in turn birthed the
Community Acupuncture
movement. Asked if his decision to educate lay people to deliver the treatment pushed regulatory boundaries, Smith responded: "This was the South Bronx in the Sixties. No one cared what we did." Now, all over the world, people care about and benefit from what he and his colleagues at Lincoln Hospital took radical risks to create. The organization for which Smith remained the honorary chair seeks to imbue in all those it trains something they call "The Spirit of NADA."  The description on the website is an apt concluding comment on Smith's contributions: "Since the NADA Protocol works by mobilizing the existing internal resources of the patient, every aspect of a clinician's interaction with persons in need is to help them help themselves. Opening access to the treatment itself comes first. This occurs through eliminating unnecessary bureaucratic, socio-economic and environmental barriers to starting a program of recovery. The next task is to create a zone of peace within which patients can begin to experience their own inner strengths. Finally, and in respect to the other aspects, keep it simple." To this I would add something a wise man once shared: Remember, if you want to empower patients, put more patients than providers in the room.