The rapid maturation and growth of yoga therapy profession

by 
John Weeks
, Publisher/Editor of 
The Integrator Blog News and Reports
In the last major survey on use of complementary and integrative practices, yoga leapt off the stat sheet as the most significant area of increased use. The NIH National Center for Complementary and Integrative Health (NCCIH) classified the treatment as self-care. What those data did not capture is the robust growth of yoga therapists, the subset of yoga practitioners who get special training to equip themselves as part of healthcare teams. The maturation has been guided by the deft leadership of the
International Association of Yoga Therapists (IAYT). 
The organization's promise is "bridging yoga and healthcare."

Under the guidance of executive director
John Kepner
, IAYT's Board of Directors, and the organization's long-time consultant
Dan Seitz, JD,
 the group has hit milestone after milestone in its work to position the profession's members for inclusion as a player in health and medicine. The work has created a significant following. Membership grew from 2,000 in 2007 to over 5,000 today. Their origins represent over 50 countries. A memo from Kepner referenced the strategic gains. One has been the advance of science. For the past seven years, an IAYT annual symposium convenes yoga researchers. Their
International Journal of Yoga Therapy
is now searchable and indexed in PubMed. Research in the yoga field has exploded, partly thanks to its prioritization at NCCIH. IAYT recently began a project with top researchers and medical doctors to summarize the evidence base for yoga therapy. In 2008, IAYT first convened the heterogenous group of owners of yoga therapy schools. These yogis from multiple lineages wrestled their way to consensus on plans for an IAYT Council of Schools. The Council now boasts 180 members, with an international reach. Mere completion of an educational program is not sufficient proof of merit for most hospital, government agency and other medical delivery organization credentialing process. These typically require that the schools be accredited by a quality accrediting body. In addition, the individual practitioners need to show that they in fact learned something while in school by passing a professional certification exam. Here Kepner and the IAYT carved a path of what they call "responsible self-regulation," or, as Kepner put it, "our 'middle way'." Rather than establish fully-independent, stand-alone, accreditation and certification organizations such as are typical most established health professions—
see examples here
—they chose to start "semi-autonomous" entities within IAYT.
The first step after organizing the yoga therapy educators was to create competency-based standards for educating yoga therapists. Working from 2009 to led to the 2012 publication.
The next was the development of IAYT's accreditation arm. Here the help of Seitz, the director of the Council on Naturopathic Medical Education and a former chair of the Accreditation Commission for Acupuncture and Oriental Medicine, figured particularly heavily. IAYT now boasts 27 accredited programs. Kepner says "there are 'only' 27 due to our high standards and rigorous accrediting process." Many more are presently in the application process.
The IAYT Certification Committee also engaged an extensive, open process to set its standards. Presently, there are 2,500 IAYT certified yoga therapists.
With these structures in place, most emerging health professions then proceed to engage the grueling, step-by-step licensing processes. While a subset of IAYT's certified professionals are advocates of this direction, most are not. The end-product of these professional advances is a non-licensed yoga therapist who is, however, prepared and credentialed in this distinct "middle way" method, to participate as not a yoga teacher but as a healthcare provider, with the bilingual ability to talk both yoga and medicine.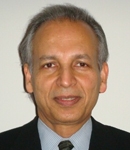 Kepner reflected forward from the current moment, with the IAYT board under the leadership of president
Dilip Sarkar, MD
: "Whether this strategy works in the long run in the U.S. healthcare environment remains to be seen. Now that we have what we hope is a credible and respected credential, our next strategic goal is to try and become better recognized as a valuable adjunctive practice for those that wish to integrate yoga therapy into their healing efforts. Our 2,200 certified yoga therapists are a critical mass to present to the many integrative healthcare disciplines with whom we wish to partner."
Comment
: In the 1980s, the naturopathic doctors and acupuncture and Oriental medicine professions successfully laid down their professional infrastructure. Chiropractors preceded them by two decades. Massage therapists and direct-entry, Certified Professional Midwives came after.  Homeopaths are working on their organizational base, with homeopathic doses of financial support. Now, with their "middle way," IAYT's yoga therapists are at institutional healthcare's doors, presenting their distinctive papers.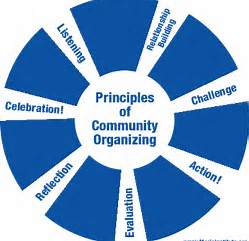 What a time to arrive. The keyword for the yoga therapists is "doors." On which should they knock? The Wild West of a largely fee-for-service industry? Into accountable care? Aligned with prophetic voices and demanding a move from volume to value? Away toward the enclaves of concierge practices and consumer-driven models? Into this disarray, the looming bomb of Trumpcare, launched already by the House of Representatives? Each denies the evidence shadow that a single payer infrastructure will routinely produce better population health at lower cost. Every day in the U.S. medical industry reminds us that any household functions inappropriately when acting in full denial. What should the IAYT's next steps be, as self-regulating but non-licensed practitioner in this challenging environment? If energy and resources don't go to state-by-state licensing, then my thoughts run to guerilla strategy. Prepare individuals to create and respond to local opportunities. Decide on one major national initiative that will, through their good work, draw media and energy to yoga therapy. Maybe choose one key national dialogue into which to insert themselves. Interesting to think of the options for a national organization to help stimulate activity and insert yoga therapy in local areas—where healthcare decisions are made—without the state-based organizing focus of licensing.