Policy and Action in Integrative Health: A Top 10 List for 2017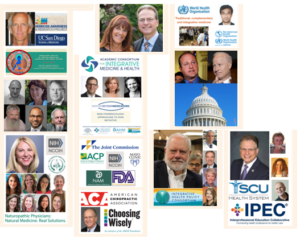 b
y 
John Weeks
, Publisher/Editor of 
The Integrator Blog News an
d
 Reports
Editor's note: This analysis article is not edited and the authors are solely responsible for the content. The views and opinions expressed in this article are those of the authors and do not necessarily reflect the official policy or position of Integrative Practitioner.
Policy changes in the United States in 2017 have been – to use a neutral term – "dramatic." Those shaping rules that guide the medical industry had a marque role: stage center attacks on the Affordable Care Act, off-stage administrative machinations to hobble the 2010 legislation, and a new tax policy that guarantees collapse. The effect on human life is yet to be seen, and measured. Yet all the while, like a bet made on a bear market, strikingly good things have been happening for integrative health and medicine. The movement has always had a perverse relationship to the broader medical industry. When drug strategies for pain prove short-sighted, non-pharma gets attention. When the production-focused industry proves unsafe and costly, the idea of creating health comes forward. It's a little like old-line Marxists getting excited about a
crisis in capitalism
. All of which to say is that amidst the shocks of uncertainty that seem to be obliterating whatever order allowed the industry to be called a "system", my
Integrator 2017 Top 10 for Policy and Action in Integrative Health and Medicine
documents a remarkable array of advances. The work of the people and those behind the logos in the cluster photo above have made some great inroads. Below are the headlines for the selections. The choices are described
more thoroughly here
.
The Samuelis' $200-Million Investment in Integrative Health at UC Irvine: Game Changer?
Non-Pharmacologic and Integrative Methods in Pain Guidelines: Reversing the Therapeutic Order of the Nation
Weaving the Integrative Worlds: WHO Officially Links "Integrative" and "Complementary" into its "Traditional Medicine Strategy"
Integrative Health and Wellness Congressional Caucus Created
Len Wisneski, MD, Chair, Integrative Health Policy Consortium: Creating a Base for a Grand Strategy
The Consortium: Three Significant Acts of Pain Policy Leadership Suggest the Potential of Its Policy Leverage
Paul Mills, PhD: Research and Action Portolio Spans Glyphosates at JAMA to Consciousness Research and Tibetan Medicine
John Scaringe, DC, EdD: Leadership in Interprofessionalism and Culture in Academic Medicine
American Chiropractic Association Goes for Integration, Joins Choosing Wisely Movement
NIH NCCIH's Wendy Weber, ND, PhD and the Women Leading the Naturopathic Medical Profession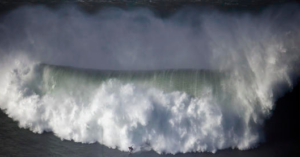 Comment
: The Pollyanna feeling in celebrating these actions is a bit like a picnic on the beach as a giant wave gathers power beyond the horizon. Yet if something in this devolving mix leads the integrative health field into more than a surfer's effort to escape devastation, some preparatory pieces for re-shaping the medical industry may be coming into place. An umbrella organization has created a Congressional focal point for action (#4). It has identified elements of the beginning of a strategic plan (#5). A huge philanthropic investment is determined to set a national model (#1). The most conventionally respected organization in the field has entered its first policy collaboration and has stepped list timidly into the fray (#6). We saw the non-pharma, integrative model elevated and covered as the way forward in pain – and why not elsewhere? (#2) And meantime, globally, two overlapping movements for more respectful diversity and cultural inclusion in efforts to find a way to health have been nominally folded into one major initiative (#3). The good news for a field that is not yet ready to assume a more influential role is that the medical industry is remarkably resilient. Like science fiction creatures that reassemble their particles into physical form after apparently being blown to smithereens, the $3.3-trillion behemoth seems to avert crisis, reconstitute its economic feet and its reach. Yet now other voices are gaining stature. The actions in this Top 10 for 2017 offer new platforms for growth and change as we enter 2018.