Point person for "integrative" in the nation's pain policy action shares insights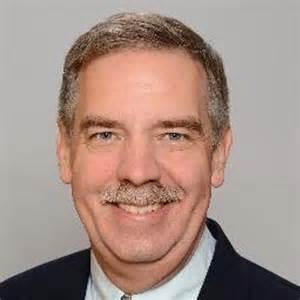 by 
John Weeks
, Publisher/Editor of 
The Integrator Blog News and Reports
Bob Twillman, PhD
, has quietly become the most visible activist for integrative strategy in the nation's policy debates over optimal care of people in pain. For seven years, Twillman has served as a policy lead for an interprofessional organization formed by a psychologist and a medical doctor in 1988. Originally called the American Academy of Pain Management, two and a half years ago, the organization changed its name to the 
Academy of Integrative Pain Management (AIPM)
 under Twillman's leadership.   "We felt the push now to talk about integrative as the approach we need to pain," said Twillman. "It's what we've been about since our founding. We thought we'd stake our claim." Twillman carries additional influential organizational affiliations into his work. A trained clinical psychologist and  former associate professor at the University of Kansas Medical Center, Twillman now oversees the work of AIPM's network of state-based groups on pain issues, the
State Pain Policy Advocacy NetworK (SPPAN),
led by his colleague Amy Goldstein. Via AIPM's partner status with the
Integrative Health Policy Consortium (IHPC)
, Twillman serves as co-chair of IHPC's activist integrative pain committee.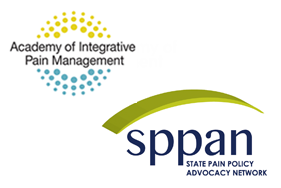 In this vortex of interest, Twillman is involved in a growing number of educational and policy collaborations that link the AIPM and the IHPC. One joint initiative is the educational resource in development on integrative strategies for pain, which he is working closely with former NCCIH deputy director Margaret Chesney, PhD. The 
Academic Consortium for Integrative Medicine and Health
and the interprofessional
Academic Collaborative for Integrative Health
are collaborators on this. I asked Twillman what he considered the most exciting recent news in the integrative pain arena. He shared that AIPM was recently invited by the Centers for Medicare and Medicaid Services (CMS) to give input to 
CMS' Transforming Clinical Practice Initiative
. The CMS project is designed to help clinicians achieve large-scale health transformation. CMS will create educational programs to shift practices of 140,000 clinicians. Pain, specifically integrative pain treatment, "will be used as an exemplar," Twillman said. The practice model is "being built off the integrative pain work in the [Veterans Administration] and the [Department of Defense]." In regards to the Food and Drug Administration's new education blueprint on pain and opioids, Twillman says it is a big improvement from what the organization put forth originally. For the first time, the draft document does "bring in non-pharma" and complementary medicine, he said. "What we are waiting for is whether the education recommended will be required or recommended."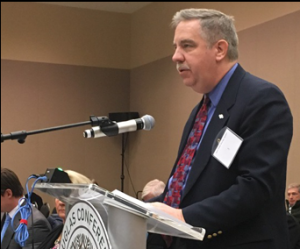 Twillman says he's experienced frustration in seeking to create a more whole-person approach to pain care in collaboration with medical doctors. He acknowledged the paradox presented by his frustration, on the one hand, when medical doctors dismissively refer patients with the message that their pain "is all in their head" amidst the ascendance of the clinical strategy to "change the brain to change the pain." In addition, Twillman feels that the time has never been this good for integrative practitioners.  "Every day I look around and see a huge opportunity to solve two problems – preventing drug abuse and shifting the inadequate treatment of chronic pain," he said. This is a time for integrative practitioners to forge relationship with providers who are locked in the dominant methods of treatment – while acknowledging that a resource infrastructure to support individual practitioners in forging these relationships is not yet in place, according to Twillman. Members of the media are increasingly looking to Twillman as the go-to integrative pain policy voice. He was recently interviewed for a story at Medscape,
Opioid Makers May Have to Teach Physicians About Yoga
, in which he again hammered on the problem of non-payment for non-pharma approaches. "We have to go beyond education and get into advocacy to get these things covered," he said in the article. "Without re-education of conventional practitioners and shifts in payment, telling people to treat their pain without drugs is like telling them to "pet a unicorn."" The position Twillman and the AIPM take is not anti-opioids. In fact, the organization staunchly supports the right use of these agents and of other pharmacological options. A transcript of some May 2017 testimony
available here
makes clear his ability to dive deeply into the ins-and-outs of pharmaceutical options. The organization's
Corporate Council Members
include Lilly, Pfizer, Purdue, and others. Still, Twillman believes that as the dominant medical culture becomes more accustomed to the non-pharma first, integrative approach to pain, that this model will spread not only in pain, but to other conditions. He foresees that this re-prioritized clinical order will stimulate parallel re-ordering of treatment: "I think we will see it soon. It will be generizable into other areas. It makes a lot of sense with our most chronic and most expensive health problems."
Comment
: In a move a decade ago that spoke to AIPM's almost shocking level of interprofessional respect, the organization elected a naturopathic physician and acupuncturist as its president, Rick Marinelli, ND, MSOM. Marinelli, now deceased. He subsequently
was instrumental
in putting an integrative mark on a policy document that kicked off the modern policy era for pain treatment, the
IOM's 2011 Relieving Pain in America
, prompted by the Affordable Care Act. Twillman, with his understanding of the ins-and-outs of policy and pharma management, and now with his extensive collaborative reach into the integrative care organizations, is the right person for this moment. He is moving forward the mission of AIPM'S founders—from mere vision and obscurity 30 years ago to national pain policy—as the front end of the necessarily transformative shift of the nation's
therapeutic order
for other conditions.
Editor's note: 
This article was updated on July 5 to correct reporting errors.