Pharmacy school responds to opipid epidemic with integrative interventions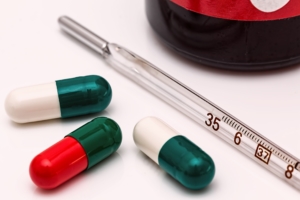 Physicians are taught the pharmacological aspects of medications, including their mechanisms of action, indications, contraindications, and side effects in medical school, but there's a disconnect between the use of opioids and the environment in which they are prescribed, according to Robert Goldberg, DO, director of strategic medical initiatives at the Touro College and University System in New York, New York. Nearly 2 million Americans abused or were dependent on prescription opioids in 2014, according to the CDC. From 1999 to 2015, more than 180,000 people died from overdoses related to prescription opioids. In an
August 12 report
, Managed Healthcare Executive highlighted how medical schools are addressing the epidemic. While some professors insist the gaps in education are helping patients understand responsible opioid use, others suggest an integrative approach to pain management, and alternative treatments to drug interventions altogether. Talia Puzantian, PharmD, BCPP, an associate professor at the Keck Graduate Institute School of Pharmacy in Claremont, California says clinicians must be "adequately trained to accurately assess pain, and to take on a wide and varied approach to treating pain." Further, they must be well-versed in "the use of non-opioid pain medications as well as movement-based therapies such as physical and occupational therapy; integrative therapies such as massage, acupuncture, and yoga; and behavioral therapies such as cognitive behavioral therapy, individual therapy, and support groups." If it's necessary to prescribe opioids, physicians should be familiar with and follow the 
Centers for Disease Control and Prevention's (CDC's) Guideline for Prescribing Opioids for Chronic Pain
. "This guideline provides recommendations on how to manage patients with pain lasting longer than three months that is not associated with cancer or end-of-life care," Puzantian says.
Following a call from the White House in early 2016 to help address the national opioid epidemic, the Association of American Medical Colleges and the American Association of Colleges of Pharmacy issued statements emphasizing medical and pharmacy schools' commitment to opioid-related education and training. "Deans of medical and pharmacy schools across the country pledged to incorporate the CDC's guideline on pain management into their curricula," Puzantian says.
Keck Graduate Institute School of Pharmacy's four-year PharmD program incorporates the CDC's guideline into its therapeutics module on pain control, which addresses the assessment and treatment of pain, including opioid, non-opioid, and non-pharmacologic interventions. "We also teach students about the risks and benefits of prescribing opioids and about opioid use disorder, including addiction risk factors," Puzantian says.
Click here
to read more.