Osher Collaborative team urges imperative to imbed health justice in integrative medicine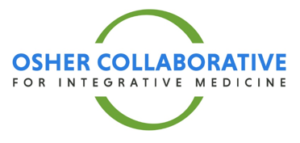 b
y 
John Weeks
, Publisher/Editor of 
The Integrator Blog News an
d
 Reports
Editor's note: This analysis article is not edited and the authors are solely responsible for the content. The views and opinions expressed in this article are those of the authors and do not necessarily reflect the official policy or position of Integrative Practitioner.
The earliest analysis of users of complementary and alternative medicine services created an association with a well-to-do, cash-paying clientele. A survey of major integrative centers in large institutions published in 2012 found a not dissimilar demographic. The limited insurance coverage for licensed integrative professionals and the misfit of integrative and functional models with insurance schemes stimulated a rise of concierge practices. These seem to fix the image in lacquer. Antagonists love to trumpet the portrait: integrative medicine is a dalliance of the wealthy. The last place to expect integrative medicine to create value would be in public health or with the underserved. The criticism lands easily enough to sting. Yet it misses the work of those who created the
Integrative, Complementary and Traditional Health Practices Section
of the American Public Health Association. It misses the rousing growth of
Integrative Medicine for the Underserved
. It misses the connection to the medicines of the people in the traditional medical practices from around the world that drew so many to the integrative field. In a recent commentary from the Osher Collaborative for Integrative Medicine, authors
Maria Chao, DrPH, MPA
and
Shelley Adler, PhD
affirm this apparent misalignment: "Ironically, integrative medicine, a field predicated on medical pluralism and diverse approaches to health and well-being, has not completely shed its reputation as elite medicine for the worried well … Integrative medicine has come to be thought of as pricey, nonessential healthcare practices for the 'overserved.''' Chao and Adler's column stimulates change-agency in this area, and offers a corrective course. They assertively title their perspective 
Integrative Medicine and the Imperative for Health Justice
. These are the headlines of their 3-part strategy.
Leverage integrative medicine to advance health equity, that is, the attainment of the highest level of health for all people.
Promote an integrative medicine culture that upholds the values of diversity, equity, and inclusion.
Address intrapersonal attitudes, beliefs, and behaviors that perpetuate bias and discrimination.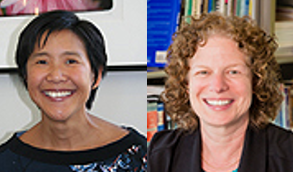 None of these are easy, as they acknowledge. The first declares that for "integrative medicine to achieve its potential, we need to address health equity explicitly through our clinical delivery, educational efforts, and research." Leaders in the field must be educated to the social determinants of health. The co-authors acknowledge the People's Organization of Community Acupuncture and promote more group acupuncture and other group-based visits "to improve access to and affordability of integrative medicine." The imperative Chao and Adler feel will require more than a re-focused clinical models and administrative priorities. The second and third strategies send the individual and institution into profound soul searching: "Simply incorporating diverse cultural healing practices without cultural humility and sensitivity toward our colleagues and patients undermines the integrity of our work." To engage new contexts requires something deeper than a mere re-prioritization: "Unless we open-heartedly engage in (likely uncomfortable) self-reflection on how we contribute to inequities in subtle and overt ways, our efforts to advance health justice and create a culture of equity and inclusion will be limited." The inside-outside dynamic in these 3 strategies for imbedding health justice in integrative medicine's foundation parallel recommendations for fostering health itself. Can a clinician move others toward mindfulness, well-being and resilience if that clinician has not incorporated such practices in her or his own life? Practitioner, heal thyself. Practitioner, address thy contributions to inequities. Toward the transformative change they seek, Chao and Adler pose whole person and whole system challenges.  Integrative medicine practitioners must actively work through multiple power relationships and re-think instinctive past priorities to gain the personal and cultural competencies to make their practices optimal agents of health justice.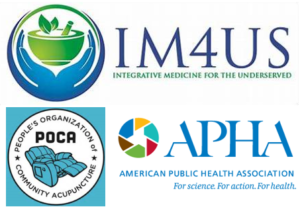 Resilience will be in high demand. Forging paths that more deeply imbed health justice in integrative medicine engages multiple Herculean tasks simultaneously. There is the fact that health justice is always aspirational is the US medical industry, and moreso today, as the authors note, with "increased political and social divisiveness, amid racial injustice, fears of deportation, threats to affordable care, and catastrophic natural disasters." Inside the field are now multiple integrative business models built precisely to side-step these dramas in payment and delivery and find cash clientele. Then there is integrative medicine's own growing but still outsider status. This commentary from the Osher Collaborative leaders tees up many issues. Inlaid are routes for educators and clinicians to begin, in a step-wise way, to break past patterns and dial in this focus on "overcom(ing) the perceived elitism of integrative medicine and the insularity of academic medicine to develop an inclusive, pluralistic approach to health and well-being." Chao and Adler leave the reader pondering the questions that presumably provoked the commentary in the first place: "What is our obligation to society as integrative medicine centers, integrative medicine professionals, and individuals? How can integrative medicine serve as a force for health justice?"