Oregon integrative collaborative preps stakeholders for historic Medicaid pain/opioids program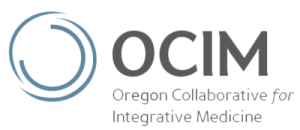 by 
John Weeks
, Publisher/Editor of 
The Integrator Blog News and Reports
At times in the U.S., good federal policy begins in the states. When it comes to reversing what naturopathic doctors call the
therapeutic order
of pain treatment, a new Medicaid proposal from Oregon is setting the pace. The
Oregon Collaborative for Integrative Medicine (OCIM)
is working to make sure that the new state law and this dramatic clinical upheaval succeeds.
Background on the Historic Program
The passage of the historic policy in Oregon was previously
reported here
on IntegrativePractitioner.com, "Breakthrough: Oregon Prioritizes Integrative Practitioners in Pain Treatment."

Oregon is the first jurisdiction in the U.S. to adopt a policy offering non-pharmacologic, integrative approaches as a first option for those seeking to manage pain conditions. The Oregon Health Authority (OHA) had previously accepted naturopathic physicians as leaders of their version of a PCMH called a
Coordinated Care Organization
. Beginning July 1, 2016, the OHA—following recommendation from the state's multidisciplinary Health Evidence Review Commission panel—began including covered services of acupuncturists and chiropractic doctors. Though the focus was back pain, more common non-pharmacologic approaches, such as cognitive behavioral therapy and physical therapy, were also included.
Click here
for a fact sheet.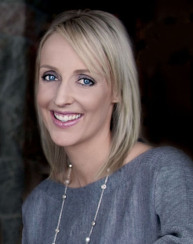 A reasonable question arose as to whether these integrative practitioners were prepared to work in this environment. OCIM's president,
Samantha Simmons, MPH
, pictured, offered some clarity in a recent interview. "We said, 'this is amazing, but what are you doing about implementation?' We realized that the program might not work well without guidelines for providers."
Collaboration with Pain Management Commission
In February 2016, Simmons pitched a collaborative recommendation at the regular meeting of the
Oregon Pain Management Commission (OPMC)
. The law had already passed, but implementation had not begun. The 45-minute agenda segment was prosaically entitled "Discussion and information sharing; align efforts that support an integrative approach in the treatment of pain." The key recommendation was to convene all stakeholders to start working on the questions that would likely arise. OCIM and the OPMC were perfectly poised to develop and engage a training program for all parties. The 15-year-old OCIM has linked the key institutions in Portland's robust integrative environment:  Oregon Health Sciences University's integrative MD program, National University of Natural Medicine (multidisciplinary, with naturopathic origins), University of Western States (multidisciplinary, with chiropractic origins), Oregon College of Oriental Medicine, and Pacific University (nursing, other allied health).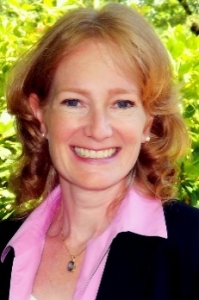 Meanwhile, the
membership of the OPMC
, presently under the leadership of
Catriona Buist, PsyD
, pictured, with the Comprehensive Pain Center at OHSU, had already evolved into one of the nation's most significant interprofessional forums. Included are representatives from multiple integrative practice fields, including DC, ND, LAc, MSW, and more. The OCIM and OPMC ultimately agreed to form the Multidisciplinary Oregon Pain Initiative. Denise Taray is the coordinator for OPMC. The initiative is also connected with the
Portland Tri-County Opioid Safety Coalition
. The organizations are currently co-creating their work plans and have set up a series of working groups. One area of significant interest is an evaluation component, critical to its potential uptake in other states, or as national policy.  One anticipated product will be a summit bringing together all provider types, administrator,s and policy makers in the spring or fall of next year. Talks are underway to gain formal endorsement from the Oregon Health Authority.  "We want them to say that this is theirs," said Simmons. At the beginning of the interview, Simmons shared the clinical limits and that the integrative pain initiative will likely shift. "Most opioid guidelines coming out are just asking providers to 'prescribe less' rather than giving them more tools," she said. At the interview's end, Simmons reflected on the steps that have been taken and the potential still ahead. She noted, for instance, the way the outcomes can dovetail with the clinical milestones that CCOs are required to measure. "There are going to be a lot of synergies in pulling off these efforts together," she says.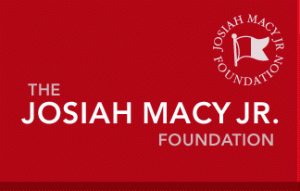 Comment
At the right moment—and perhaps that moment is now— the stage might be set for expanding the potential for synergies even further. Given the academic base of OCIM and the remarkable interprofessional make-up of both OCIM and OPMC, perhaps the
Josiah Macy Jr. Foundation
should make an investment that might set the stage for more rapid uptake in other states.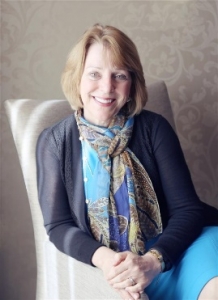 The foundation is devoted only to supporting health professional education, and its CEO
George Thibault, MD
is the nation's undisputable leader in fostering interprofessionalism. The foundation has recently shown interest in an integrative pain program,
an integrative medicine program
to foster resiliency, and an
integrative academic collaborative project
on evidence-informed practice. What might we have a chance to learn if this initiative were quickly boosted with a significant philanthropic investment, rather than struggling along by the seat of its pants, as it has thus far? Finally, kudos to
Anne Moore, MD, MBA
, pictured, better known to many in the integrative medicine community by her maiden name, Nedrow. Moore is the founder of the OHSU integrative medicine program and is now a visiting associate professor at the University of Colorado Medical School. OCIM was Moore's brainchild—she must be pleased with this new initiative.