Ohio to open Medicaid to acupuncture; Comment period open through June 23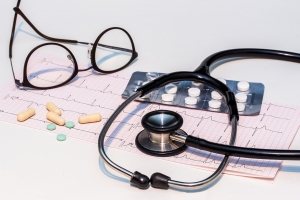 by 
John Weeks
, Publisher/Editor of 
The Integrator Blog News and Reports
Ohio will make history as the first state in the midwest to give Medicaid recipients access to covered acupuncture benefits, which will go into effect later this year on October 1. The Ohio Association of Acupuncture and Oriental Medicine (OAAOM) sent a notice to supporters announcing that the comment period on the new rule will extend to June 23. The association is hoping many will weigh in to promote inclusion beyond the two conditions for which benefits will be extended: back pain and migraines. Click here to access the
"Business Impact Analysis"
of the acupuncture role and here to access the
comment form
.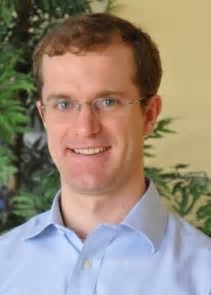 The
OAAOM
, according to the note from president
Jared West, LAc
, "is proud that we persuaded the Ohio Medicaid to adopt these rules." Ohio will become one of the first states anywhere to have acupuncture coverage through Medicaid.  Oregon and Vermont have Medicaid pilots underway and, according to the OAAOM note, other states are also exploring such a move. West adds that, in negotiations with the state, the association was able to change an early state decision to not include acupuncture with electronic stimulation. In the rule, coverage of acupuncture will be available with or without electronic stimulations. The treatment requires the referral of a conventional practitioner who is a Medicaid practitioner.  The benefit appears to be quite generous if for limited conditions. The language notes that "payment for more than 30 visits a year requires prior authorization." Many plans put the ceiling of 8-12 treatments before special approval is made. Other than licensed acupuncturists, the other practitioners include medical physicians, chiropractors and other "recognized acupuncture providers" who have specialty training in acupuncture, including medical doctor, chiropractors and nurses.

As noted, the chief interest of the OAAOM in soliciting comments is to urge the state to expand the list of covered conditions in what is formally New Rule 5160-8-51. Writes West: "The highly restrictive coverage here sets a bad precedent for those other states and limits the options for effective treatment for Ohio policy holders." Ohio is ground zero for the opioid epidemic. In fact, in late May 2017, the Ohio Attorney General
sued a set of drug manufacturers
for their role in promoting the crisis. West closed by noting that the OAAOM "will certainly complain about the lack of notice that we were given" for comments, then added two additional recommendations to possible comment writers:
"Please send peer reviewed articles and encourage patients and others to call and ask for the reimbursable diagnoses to be expanded to other evidence based diagnoses."
"We also need to advocate for our ability to do evaluation and management.  While some insurers do reimburse acupuncturists for this, Medicaid plans to exclude us while simultaneously requiring us to objectively assess the needs of our patients and the impacts of our treatment.  While we are trained to do this, it devalues our profession to not be reimbursed when we perform this type of work.  Medicaid needs to know if this is also a concern to you."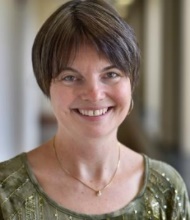 Comment
: I recent wrote a piece for Integrative Practitioner, 
Evidence opens Medicaid in Oregon to acupuncture
, that could be a road-map on the use of scientific evidence for the Ohio crew and any other advocates using science to advance access to acupuncture. The article is based on a presentation by
Laura Ocker, LAc
, past president of the
Oregon Association of Acupuncture and Oriental Medicine
. The focus of her April 2017 Society for Acupuncture Research talk was her association's success in expanding acupuncture benefits under Medicaid in that state. The article includes links to multiple resources Ocker made available. The evaluation and management piece is particularly perturbing. Those denying coverage for these time-taking skills are quite likely individuals who would say that they are believers in interprofessionalism and team care. They need to put their policies where their beliefs are and respect the E &M skills of acupuncturists through reimbursing them for this care of patients rather than treating them as automatons with needles. Credit to the Ohio acupuncturists for their breakthrough here. While Vermont and Oregon can be dismissed as being liberal strongholds spiritually disposed to accept the concept of chi, Ohio, and Medicaid. This is a big step for acupuncture. Get those comments in so that the field will not be locked into limited use.