National Chiropractic Health Month gets "back to basics"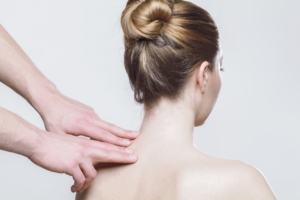 During National Chiropractic Health Month (NCHM) this October, the American Chiropractic Association (ACA) is sharing back injury prevention and strengthening tips as well as information on the value of a conservative approach to back pain treatment with the theme "Back to Basics." Back pain remains one of the most prevalent and disabling conditions worldwide. It is one of the most common reasons that patients visit their doctors, and one of the most common conditions for which doctors prescribe opioid pain medications. As the overuse and abuse of prescription opioid painkillers in the United States remains a top public health problem, it's essential for health care consumers and providers to understand that spinal manipulation and other conservative approaches can treat musculoskeletal conditions such as low back pain effectively and safely. Prevention is a key component of a conservative strategy. To this end, NCHM focuses on back health "basics" and the importance of overall health and injury prevention in maintaining spinal health throughout a lifetime. The event also highlights the growing body of research supporting a conservative approach to back pain treatment. Chiropractors focus on disorders of the musculoskeletal system and the nervous system, and the effects of these disorders on general health and function. Chiropractic services are used most often to treat conditions such as back pain, neck pain, pain in the joints of the arms or legs, and headaches. Widely known for their expertise in spinal manipulation, chiropractors practice a hands-on, drug-free approach to health care that includes patient examination, diagnosis and treatment. In addition, their training encompasses therapeutic and rehabilitative exercises and nutritional, dietary and lifestyle counseling.
Click here
for more information, and to get involved in this year's campaign.