New York center sets example promoting traditional, holistic health integration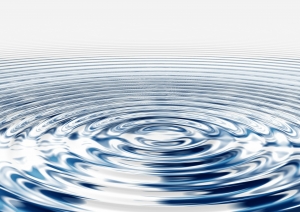 When Rebecca Joy Lesniak, was growing up, she vowed she would make a change in education and the lives of others. After struggling with Crohn's disease and essential tremors, giving birth to twins prematurely, and undergoing a hysterectomy, she knew she had to find a way to get back on track physically and emotionally. Now,  Lesniak is the founder of the Buffalo Wellness Center, a non-profit organization, which educates the community about healthier living. The nonprofit group, at four years old, isn't your typical health center. It's an effort led solely by volunteers in the Western New York health and teaching fields who aim to bridge the gap between traditional and holistic health and help others find their own paths back from sickness and chronic diseases. According to its website, the Buffalo Wellness Center inspires, supports, and guides people to explore healthier lifestyles through wellness events, workshops, corporate training, school seminars, and retreats. The center provides holistic services through a network of professional holistic practitioners and specialists. The program supports integrative medicine and aims to integrate holistic health with traditional medical practices to help bridge the gap between patients and their doctors. Grants, fundraising events, and donations fuel its work, which includes covering the costs of massage therapy, mindfulness training, education, and other services that insurance companies often do not. In an effort to make their services more accessible, the center also offers a scholarship program for those in need of financial assistance. Classes offered range from harmony in the work place and obtaining joy through the arts, to yoga and meditation and detoxing the body, mind, and spirit. The center offers education throughout the Western New York community, and often travels to groups to conduct workshops and lectures, which can be requested on their website. Teachers come from a variety of backgrounds, including nutrition, certified life coaching, and health advocacy. The organization has lost two of its leaders since if formed in 2014, according to a
recent interview with the Buffalo News
. Both died from cancer, including Elizabeth Diamond, whose friends, Laura and Rico Ruffino of Orchard Park, offered to raise her four daughters in a gesture that made national news in 2015. Leaders who remain include Board President Jennifer Jennings, a family nurse practitioner, university professor and owner of Cardea Health Integrative in Cheektowaga; Vice President Tara Maj, a teacher in the Buffalo Public Schools Virtual Pathways Program; Taryn Bunn, a software specialist; and Rob Jones, executive director of the Breast Cancer Network of Western New York.
The Breast Cancer Network
 agreed to allow Buffalo Wellness to hold classes in its Depew headquarters. The 3,600-square-foot building, which opened at Walden Avenue in 2010, includes a large space for meetings and classes, a community kitchen, a room for support meetings, and a meditation room.
Click here
to learn more about the center and its offerings.