New leaders at top functional and naturopathic medicine organizations

b
y 
John Weeks
, Publisher/Editor of 
The Integrator Blog News an
d
 Reports
Editor's note: This analysis article is not edited and the authors are solely responsible for the content. The views and opinions expressed in this article are those of the authors and do not necessarily reflect the official policy or position of Integrative Practitioner.
Two of the most significant professional organizations related to the integrative health and medicine movement have recently had leadership changes:
Institute for Functional Medicine (IFM)
and the
American Association of Naturopathic Physicians (AANP).
For the former, a long-time CEO will continue in a leadership role. In the latter, a non-productive short-timer was replaced with a professional who has already been recognized by the organization as a "Champion of Naturopathic Medicine."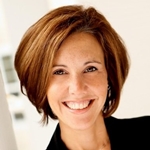 Amy Mack to Replace Laurie Hoffman as IFM CEO
On January 9, 2018, the Institute of Functional Medicine announced that
Amy R. Mack
will succeed Laurie Hofmann, MPH as the organization's CEO. Mack, who has served IFM as COO for six months, has begun a more formal mentorship from Hofmann leading up to full assumption of her new position on April 1, 2018. A June 17 notice on Mack's COO appointment notes that she brings a background in non-profit management to her position. She has served as CEO for two Big Brothers Big Sisters affiliates and chief of staff for the Corporation for National and Community Service, a D.C.-based federal agency. Her university degree was in biology at the University of Indiana for which she has led volunteer efforts in health-related areas. She has policy experience with former Indianapolis mayor
Stephen Goldsmith
. Hofmann's influence at IFM cannot be understated since she began work there in 2001. The Hofmann era has included vast expansion of IFM's educational programs, creation of formal certification, and inclusion of the functional medicine model in academic medical centers – including the high-profile partnership with the Cleveland Clinic. This has been part of an overall transition from the biochemical focus of non-clinician founder Jeff Bland through the broader family medicine orientation that deepened under David Jones, MD. In the
release
, Hofmann speaks of Mack's "values and commitment to achieving our mission" and her being "strongly aligned with IFM's focus on leadership, innovation, and inspiration—all of which serve the widespread adoption of Functional Medicine."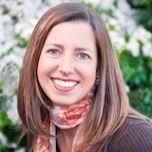 Long-time Oregon naturopathic medicine executive Laura Farr new AANP director
The American Association of Naturopathic Physicians unceremoniously let go of its most recent, non-productive executive director last spring. A search led to a new executive director from within the field's ranks,
Laura Farr
. For 12 years, Farr has served as executive director of the
Oregon Association of Naturopathic Physicians
. There she led teams that created the most significant integration of that profession into any state's policy. They placed a naturopathic physician on the
Oregon Pain Management Commission
and had naturopathic doctors included in the state's loan repayment programs for practitioners working with underserved communities. As a capstone legislative project, last June the OANP
successfully had signed
by the Oregon governor a comprehensive bill that updated over 100 statutes to now explicitly include naturopathic physicians. Examples include, for instance: ability to authorize Advance Directives, authorization of home and hospice care, and sign-off on child abuse assessments. Farr has been a hands-on director relative to policy issues. Her background includes work as a Congressional staffer. The policy area is of growing importance to the naturopathic profession. In an informal conversation last June when Farr was considering the role, she noted that advancing integrations of doctors in Oregon and other state policy is now being held back by lack of inclusion in federal policy. Farr had previously served on the AANP Board of Directors and, two years ago, was named by the AANP as the
2014 "Champion of Naturopathic Medicine"
. She has an added incentive for success: she is married to naturopathic physician Dawson Farr, ND.
Comment
:  It is perhaps beyond mentioning that all three of these individuals leading the functional-integrative-naturopathic space are women. In Farr's case, she is part of the
wave of female naturopathic physicians
leading that profession. To the extent that these individuals reflect stereotypes, we are already closer to whole person, relational solutions to the medical-industrial mess that surrounds them.