New Integrative Care Research Abstracts from ICIMH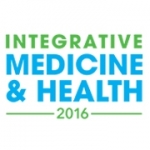 If you are among the integrative practitioners who are interested in new integrative care research, but missed the over 350 posters and presentations at the recent
International Congress on Integrative Medicine and Health
(ICIMH), you have a reprieve. The abstracts are now available via
this open access article
from the Congress' publishing partner, the
Journal of Alternative and Complementary Medicine
.

The biannual Congress is sponsored by the 68 medical school
Academic Consortium for Integrative Medicine and Health
. The most recent meeting drew over 800 researchers, educators, policy makers and clinicians from 29 countries. The research was as diverse as this sourcing. Presentations were offered by participants from multiple countries and healthcare professions. The body of work runs the gamut from basic research to exploration of costs, methods, and epidemiologic dimensions. Here are a few of the flavors from the over 50 "oral posters" in which the authors of the selected submission were given 15 minute presentations each. These are selected simply to give you a taste of the research themes:
04 Complementary and Integrative Health Implementation in the VA
04 Cost Savings from Reducing Pain Through the Delivery of Integrative Medicine to Hospitalized Patients
01 Mindfulness Meditation in Older Adults: Effects on Stress, Affect, Cognition, and Physiology
03 Development of a New Clinical Mindfulness Research Tool "iM-HERE" to Enhance, Deliver and Streamline Online Mindfulness Interventions
02 Development and Psychometric Properties of the Yoga Self-Efficacy Scale
Similarly, from the over 300 posters, these are selected to give you a flavor of the diversity of subjects:
18 The Efficacy and Safety of Chinese Herbal Formula JTTZ (Jiangtangtiaozhi) for Type 2 Diabetes Patients with Obesity and Hypertriglyceridemia: A Multicenter Randomized, Positive-Controlled, Open-Label Clinical Trial
24 Insightful: An Agile Robotic Dispensing and Adherence System for Dietary Supplements
01 Assessing the Effect of Reflexology on Pain Levels in Patients Undergoing Surgical Procedures
07 Response of Tinnitus to Osteopathic Manipulation
34 Choral Singing, Wellness and Prevention of Cognition Impairment
10 Trigger-Point Self-Care for Chronic Neck Pain: Pilot and Feasibility
During the May meeting, the ACIMH included new collaborators: Integrative Health Policy Consortium, the Academic Collaborative for Integrative Health, the Academy of Integrative Health and Medicine and the International Society for Complementary Medicine Research. The related policy and education-focused abstracts are not included, however. All the
other abstracts are here for review
. For questions regarding these open access articles, please contact
[email protected]
.
Comment
: The toughest part of attending this meeting is its almost oppressive abundance. This is especially true for long-timers for whom this meeting is also a tribal gathering and opportunity to reconnect with colleagues. Adding to the frustration is that, except for the plenaries – one of which I recently wrote up as
The Dalai Lama and the Neurophysiology of Health and Compassion
– the presentations are not recorded.
Webcasts of the ICIMH plenary session speakers are available here
. If you who want to learn more about the posters, contact information is provided for one of the investigators of each of the studies. These investigators can be asked to send a PDF of their poster, or slides. Enjoy the cornucopia!