New Cedars-Sinai integrative clinic led by medical doctor-naturopathic doctor team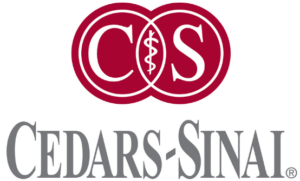 b
y 
John Weeks
, Publisher/Editor of 
The Integrator Blog News an
d
 Reports
Editor's note: This analysis article is not edited and the authors are solely responsible for the content. The views and opinions expressed in this article are those of the authors and do not necessarily reflect the official policy or position of Integrative Practitioner.
In the late 1990s,
Cedars Sinai
medical center, one of the West Coast's most prominent medical institutions, looked to be an early adopter of complementary medicine. In the integrative-friendly Los Angeles environment, a
1,150 square foot clinic
was created with a break even plan of four years. Yet like many early models, the clinic's response to consumer interest was shuttered for lack of integration with specialty groups and a failure to generate projected revenues. All integrative practice did not end at Cedars. A sprinkling of acupuncturists remains credentialed in inpatient services to support an integrative oncology program, for instance, and an employee wellness program offers some integrative services. Two decades after the first clinic, the Cedars Sinai has a new initiative. This time, instead of being part of the hospital, the new site for integrative health is part of the
Cedars Sinai Medical Group (CSMG).
 Contacts with CSMG personnel make clear that this is an entirely new initiative.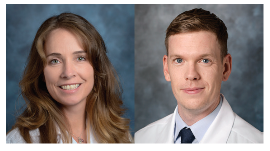 The now 4000 square foot operation is a few blocks from the main Cedars-Sinai campus. And according to director
Janet White, MD
, the new effort - developed with her partner in the initiative,
Steven Meeneghan, ND, LAc
- is tracking toward their break even goals. After a slower than projected start, "in the last 2-3 months," says White, "our revenues are ramping up faster than we had projected." White, a 22-year-member of CSMG, has been upping her own integrative skills in recent years. She completed the
University of Arizona Fellowship in Integrative Medicine
and maintains memberships with the clinically-oriented Academy of Integrative Health and Medicine and Society for Integrative Oncology.  She is presently working on submitting an application for Cedars Sinai to become a member of the
Academic Consortium for Integrative Medicine and Health
to allow her team the learning and collegiality of that North American organization. The clinic has been in the works for over three years. Much of the planning has involved Meeneghan, who was also her first hire. White said she found no resistance to hiring a naturopathic doctor-acupuncturist: "His specialty didn't exist here before so it took him awhile to get credentialed since it was learning from scratch for the system. And it was easier for us because we were only credentialing him for outpatient care – our focus." (Cedars has credentialed acupuncturists across the board, for inpatient and outpatient services.) She noted that doctors from oncology, pain, labor and delivery and two pediatric specialties have already expressed interest in how the integrative health team may enhance their care options.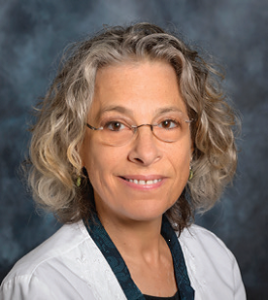 Natural products are key components of to the practice of both White and Meeneghan. To seek to guarantee top quality in the agents they prescribe, a Cedars pharmacist vetted suppliers for 80 products. A few are available onsite. For most, the clinic uses online fulfillment through a firm they also determined would deliver on quality. Another pharmacist, integrative clinical practitioner
Pam Tarlow, PharmD
is a key part of the clinic's team. The clinical space includes 9 treatment rooms plus a large general-purpose room that can be used for nutrition education, Tai chi, yoga, mind-body and and other group-delivered educational and clinical services. Meeneghan is already offering group acupuncture. Mind-body practitioner
Gloria Kamler, MA
and White team up to deliver Mind-Body Stress Reduction programs. The clinic also recently added a part-time nutritionist-dietician. The payment model is cash. The clinic provides patients with a super bill. White was not aware of what percentage of the clientele may have Health Savings Accounts.

Marketing has been internal, via such mechanisms as grand rounds, and bringing some big-name speakers – Wayne Jonas, MD first, and soon Dean Ornish, MD -- for events. White notes that it hasn't hurt that she has all the relationships that she has built up in 22 years as a physician practicing in the CSMG. On the Cedars-Sinai website, White and her team offer a list of 18 conditions that "respond well to an integrative approach." While they are effectively a specialist model within the medical group, the net they cast is wide.  Referrals are picking up from a couple groups within the system, notably oncology. Yet word of mouth – integrative health marketing's best friend - appears to be driving the recent up-turn in patient volume and will be the necessary engine for the near future toward hitting the break-even targets this time around.