New bill could license, legitimize naturopaths in Massachusetts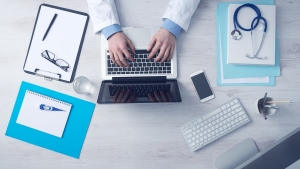 Massachusetts is known as an epicenter for high quality and innovative healthcare, housing some of the most cutting-edge medical facilities in the world. A
new bill
recently landed on Governor Charlie Baker's desk that would create a state licensing board for naturopaths, potentially legitimizing the profession in the Bay State. If Baker, a former healthcare executive,  signs the bill, he will end a two-decade effort by naturopaths to obtain the oversight and protection of having a professional license. Massachusetts would would join
18 other states
in licensing naturopaths (
click here
to read a recent article on the subject). The Massachusetts Society of Naturopathic Doctors
lists 19 practicing naturopathic doctors
, though there are around 50 practicing in the state. The bill establishes a board of registration in naturopathy to issue licenses and regulate the profession. It requires a four-year degree from an approved naturopathic college. The legislation also prohibits naturopaths from performing surgery or prescribing medications, calling themselves "physicians," or claiming to be primary care doctors. Amy Rothenberg, president of the Massachusetts Society of Naturopathic Doctors,  said the bill, if enacted, will likely result in more naturopaths practicing in the state. In addition, the bill would protect patients from inadequately trained naturopaths who engage in potentially dangerous practices. Licensing would be optional, so practitioners could still offer naturopathic care, though they would not be allowed to call themselves "naturopaths". Only those with licenses would be allowed to identify themselves as naturopathic doctors. The public response to the proposed bill is mixed, with concerns including a lack of set standards of care for naturopaths and the potential for non-licensed naturopaths to push for private insurance coverage and Medicare reimbursement. However, Michelle Dossett, MD, 
a physician and researcher at Massachusetts General Hospital and Harvard Medical School, says physicians and naturopaths should work together. "My experiences in working with naturopathic doctors has been that they are happy to work collaboratively with physicians and are often more knowledgeable than many of my conventionally trained colleagues in providing counseling around exercise, nutrition, potential herb-drug interactions, and the appropriate and evidence-based use of complementary therapies," said Dossett in
a recent opinion piece for The Boston Globe
. Naturopathic medicine is safe and effective for treating many health conditions and can be a helpful adjunct to conventional treatments, especially for many chronic diseases where prescription medicines have limited efficacy, says Dossett. Several studies have demonstrated that naturopathic care could potentially reduce health-related costs, a critical point as the healthcare industry at large continues to switch from volume to value, and is relying on patients to take a more active role in their health by integrating more wellness-based services. Naturopathic doctors and primary care providers can serve an important role in a patient's health, says Dossett, and licensing provides easier access to credible, alternative methods of care.