Naturopathic profession women leaders, annual gathering, and strategic directions

by 
John Weeks
, Publisher/Editor of 
The Integrator Blog News and Reports
The nation's naturopathic doctors have had a fascinating place in the evolution of integrative health and medicine. Functional medicine leader Mark Hyman, MD,
credits previously declared naturopathic principles
as a foundation of the field. Leading integrative physician-led integrative initiatives have leaned on naturopathic thinking. RAND Corporation's Ian Coulter, PhD, has credited the small group of naturopathic doctors as
"fighting above their weight class."
The ND "tribe" gathered last week at the
American Association of Naturopathic Physicians (AANP)
 annual event in Phoenix, Arizona. I attended to see many friends, as a first time plenary speaker, and as an interested party whose work has been significantly shaped by the field. The meeting didn't disappoint. Here are other highlights.

New naturopathic regulation
The last year of the two-year term of
Jaclyn Chasse, ND
saw new naturopathic doctor regulation in two states—Massachusetts and Pennsylvania—with the potential of a third currently on governor's desk in Rhode Island. The profession will break the 20-state barrier with these new regulations. In a report to members, Chasse noted that campaigns for licensing are underway in a dozen more states. For the first time, a good deal of activity is picking up in the Southeast. Will the profession's regulatory momentum, slowed for a decade by the
American Medical Association's Scope of Practice Partnership, 
pick up again? The AANP is targeting two more states in the next 12 months.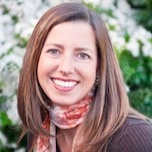 Proven leadership and commitment in incoming executive director
The AANP has faced challenges filling its executive director post in the past. The most recent occupant resigned under pressure this spring after a brief two-year tenure. On the last night of the AANP meeting,  banquet attendees rose when Chasse announced that
Laura Farr
had been hired as the new AANP executive director. For 12 years, Farr has been a well-respected and productive executive director of the
Oregon Association of Naturopathic Physicians
, where the profession has become, under her guidance, arguably the most integrated of any jurisdiction into state healthcare policy. Farr is well-known nationally. She is serving on the AANP Board of Directors and, two years ago, was named the
2014 AANP "Champion of Naturopathic Medicine"
. Farr will have her work cut out for her as the profession's long-time policy staffer, Mike Jawer, announced a move to a new position with the Alliance for Natural Health just weeks before the meeting. However, Farr has a long background in policy-related work and organizing.

The state of the profession
The AANP convenes a ritual open membership meeting each year in which board members sequentially report on their volunteer domains relative to the state of the association. Attendees were reminded that president-elect
Jaquel Patterson, ND, MBA
, a former CFO at a federally-qualified health center, will be the incoming president in January 2018. The conference was the biggest in over a decade, with nearly 700 attendees. The organization has just over 1,600 members, with 1,077 naturopathic doctor members and 540 student members. The budget, after months of poor AANP executive leadership followed by the recent vacancy, is showing a smaller reserve than in past years. On a positive note, the Scientific Affairs Committee, reported a dialogue the previous day with representatives at RAND Corporation on a possible long-term relationship. Federal policy work is focusing on reaching out to Medicare and the Veteran's Administration for inclusion. The meeting closed with a proposal from
Maggi Beeson, ND
, the AANP's 2016 Naturopathic "Physician of the Year," in which she laid out a proposal for the profession's leadership to engage a year-long process for greater unity around its mission. No action was taken on the proposal.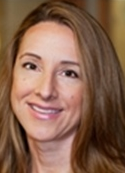 Thriving partner organization
While professional organizations are typically not-for-profit, they are usually 501(c)6 trade organizations. As such, they cannot accept charitable gifts. Most mature professions are associated with an allied 501(c)3 charitable organization. The
Institute for Natural Medicine (INM)
 supposedly provided this function for the AANP over 20 years ago, but has only poorly fulfilled its role. Now, in the capable and visionary hands of
Michelle Simon, ND, PhD
, INM is formally stepping into this role. The organization, with a quality
Board of Directors
, is taking the lead on a set of public educational initiatives, professional service support, and outreach strategies. INM's success will rest on whether the organization can break the limits of corporate support, which Simon is tapping, and begin to secure large philanthropic grants from gratified patients or allied foundations. Simon has reportedly grown the organization to annual revenues approaching a quarter million. This reflects significant gains in effective action over early INM years.

Annual awards 
The Saturday night banquet closed with the granting of awards. Chasse gave the "President's Award" to student leader, 
Griffin McMath, ND
, for her activism with the profession's efforts to create presence at the World Health Organization (WHO). Natural Doctors News & Reviews publisher, 
Razi Ann Berry,
was selected as the AANP's 2017 "Champion of Naturopathic Medicine." The top annual award, "Physician of the Year," went to homeopathic educator, author, and indefatigable leader of the Massachusetts licensing effort,
Amy Rothenberg, ND
. Finally, a lifetime achievement "Lust Award, "named for Benedict Lust, one of the profession's founders a century ago, went to
Jane Guiltinan, ND
, the recently retired Dean of Naturopathic Medicine at Bastyr University. Among Guiltinan's contributions have been leadership in gaining a major NIH award for HIV/AIDS research at Bastyr in 1994, service as AANP president, service on the NIH's NCCIH Advisory Council, and over a decade as a board member at Harborview, Seattle's safety net hospital.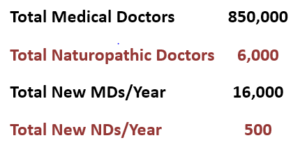 Comment: Regarding "fighting above their weight class"
From the podium, and from the hearts of many of the naturopathic physicians, springs a wish for a day when all people can see a naturopathic doctor for basic care. In my plenary session, I had a chance to hold up a data mirror. I called the talk "The Naturopathic Profession, Integrative Medicine, and the Convergence in Health Creation: Twists, Turns and a Sweet Spot on a 50-Year Journey." Whether one agrees that the wished-for outcome will be good for human health, agreement quickly comes that such a wish is never going to come to pass. Check the approximate numbers, in the box, as presented. My message is to stop repeating a vain dream. Focus on actual potentialities. If the NDs want people to have access to care based on the principles they represent, I suggest that they first own with pleasure the influence on functional medicine and integrative medicine, and elsewhere. Then think of strategies to inlay their principles, practices, and worldviews.  Think of those who are leading not "naturopathic medicine" but "healthcare":
The naturopathic doctors meet an integrative educational standard that will not be eclipsed on any present horizon as compared with other "integrative doctors." This is their immersion in a post- pre-medicine, four-year, residential, integrative medical program, where they eat, breath, and dream integrative care with hundresds of fellow students. Now, roughly 10 percent of graduates now have access to residencies, a professional priority. To support the mission of making healthier clinical options available to everyone, the naturopathic doctors need to put themselves in the service of educating others toward their principles and
therapeutic order
, whatever the practitioner may be called. This is a noble ambition, to let go of a focus on guild and instead give one's profession up for a health-focused mission. Here's the likely paradox. I'll take bets that the naturopathic profession's best way to overcome its self-concern for not getting enough respect is to do just that. If they focus on being agents of change toward health creation, their guild's clout will surely grow. For the first time in years, the naturopathic doctors, led by the AANP, have a terrific mix of leadership in place to make significant advances. Notably, for an emergent global era of leadership from women, this profession clearly reflects the roughly 80 percent female portion of incoming naturopathic doctors. This is a good characteristic for a service-centered, collaborative agenda.