Naturopathic Loan Repayment: 17 Underserved Sites Request Primary Care
Profession hopes Washington State program will open doors federally
by 
John Weeks
, Publisher/Editor of 
The Integrator Blog News and Reports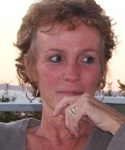 An April 2016 notice in the
Naturopathic Now newsletter
of the American Association of Naturopathic Physicians (AANP) suggests that the naturopathic medical profession may be turning an important corner in its inclusion – at least in the state of Washington, where naturopathic loan repayment could soon become a reality. "Through a [state] loan repayment initiative," the notice states, "17 clinical sites [in Washington] have requested NDs to serve as primary care providers in underserved communities." The AANP statement continues: "A second round of applications is underway. Providers matched with these approved sites will compete for the final awards. This achievement lays the groundwork to get naturopathic medical school graduates employed and their loans repaid."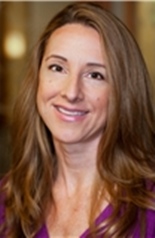 The AANP thanked the leadership from three of its members in bringing the initiative to this point:
Pamela Snider, ND
(
pictured above
),
Michelle Simon, PhD, ND
(
pictured right
) and
Michelle Walter, ND
(
pictured below
). Through their work, "patients in Washington State will soon have greater access to naturopathic medical care."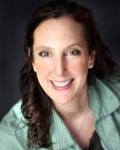 The inclusion followed nearly two decades of work dating back to Snider's original inclusion on a state panel that eventually opened up a
program for the state's naturopathic physicians and its licensed midwives
to meet needs in underserved areas. In Washington State, naturopathic physicians have been part of the primary care matrix since the passage of the
"Every Category of Provider"
act in 1996, which required all insurers to cover every type of licensed practitioner. Through negotiations, led by
Bruce Milliman, ND
, naturopathic doctors were granted primary care status. The AANP notice also credited support from the
Institute for Natural Medicine
, the Washington Association of Naturopathic Physicians, and two representatives from Bastyr University: President
Charles 'Mac' Powell, PhD
, and Heather Carrie, director of Bastyr's Center for
Health Policy and Leadership
.
Comment
: The move in Washington was a leap forward for a program that has run in fits and starts since its inception. In some years, nominal inclusion has been in place, but the state had no funding in the budget. This time, the profession was ready to organize the outreach and demand – with the veteran hands of Snider and Simon to guide and infrastructure backdrop from Carrie and Bastyr.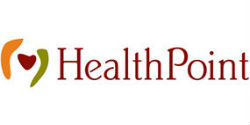 In two decades, many relationships have been forged between the naturopathic doctors and the region's primary care network, its rural health network, and its regional public health agency. The fact that the most significant provider to the underserved in the county in which Bastyr sits,
Health Point
, has included naturopathic physicians in its mix also helped. Credit to Health Point CEO
Tom Trompeter, MHA
for maintaining that relationship through thick and thin. Underpinning it all was the old fashioned glue of relationships. Bastyr and its graduates have become trusted clinical partners. And Simon, for instance sits on a separate Washington State
Health Technology Assessment Clinical Committee
. The program has multiple values. To the extent that the naturopathic doctors are able to continue their whole person practice in the federally qualified health center context, their underserved populations will have the rare chance to experience care of naturopathic physicians. A lucky set of naturopathic medical school graduates will have an opportunity to pay back the burden of student loan debt that matches or exceeds that of many regular medical students for whom federal loan payment programs are in place. For them, this will be as manna from heaven. And for the AANP, the Washington State program will be a feather in their cap as they walk the halls of Congress or take meetings in federal agencies to press for inclusion in the much more far reaching US Bureau of Primary Health Care program.