Natural products industry responds to republican Orrin Hatch's retirement announcement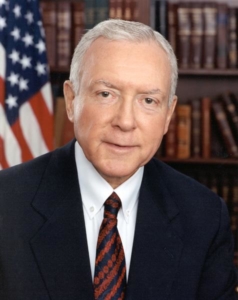 b
y 
John Weeks
, Publisher/Editor of 
The Integrator Blog News an
d
 Reports
Editor's note: This article was corrected after publication. This analysis article is not edited and the authors are solely responsible for the content. The views and opinions expressed in this article are those of the authors and do not necessarily reflect the official policy or position of Integrative Practitioner.
When
STAT news
covered the
announcement
on January 2, 2018 by US Senator Orrin Hatch (R-Utah) that he would retire at the end of the year, the STAT headline left no bones about one of Hatch's main backers: "In Orrin Hatch's retirement, pharma loses chief congressional ally." An internet check produced powerful evidence. The Center for Public Integrity uncovered a
$750,000 donation
from the industry lobbying organization, PhRMA, made to ward off a 2012 battle to keep that industry's advocate safely re-elected to his sixth term.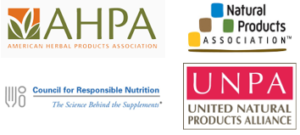 Hatch, who claims to have authored more successful legislation than any other sitting member of Congress, is utterly integrative when it comes to synthetic and natural pharmaceuticals. He gained enduring gratitude from the natural products industry twenty-five years ago when he
guided passage
of the
1994 Dietary Supplement Health and Education Act (DSHEA)
. The co-chair of the Congressional Dietary Supplement Caucus subsequently defended DSHEA from multiple attacks. Leaders of dietary supplement and botanical associations quickly lined up to thank Hatch for his services. American Herbal Products Association (APHA) president Michael McGuffin
honored Hatch
for helping "establish a rational framework for the Food and Drug Administration (FDA) to regulate dietary supplements and protect public health through a defined safety standard and new safety authorities." He credited Hatch's ability, in developing DSHEA, "to reach across the aisle and negotiate a middle ground." A key colleague on the aisles' other side was former US Senator Tom Harkin, D-Iowa. McGuffin characterized Hatch as "an avid supplement user." He notes that Hatch's absence next year – particularly following Harkin's 2014 retirement – "will be deeply felt." McGuffin's concern for life-after-Hatch for the supplement industry was echoed by others. Steve Mister, president and CEO of the
Council for Responsible Nutrition
, was quoted in a
Whole Foods Magazine article
calling it a "huge loss" of a "tireless advocate for the consumers of this industry." The CRN leader notes that Hatch's support directly reflected constituent interest. Mormon founder Joseph Smith's
advocacy of herbs
led to widespread herb use among Utah voters and to Utah becoming a center of the herb industry. Utah-based Loren Israelsen, president of the United Natural Products Alliance, was a Hatch staffer while DSHEA was being drafted. Israelsen credits his former boss's work to "ensure Americans' rights to make their own health care choices through the wide availability of regulated dietary supplements." Israelsen adds: "Consumers of these products all owe him a debt of gratitude, and generations of Americans have benefited from his deep support and commitment to help people find their own pathway to health." In the same
Whole Foods Magazine
issue, Dan Fabricant, a former FDA official who now guides the Natural Products Association, speculates that Hatch will remain busy in healthcare and wellness issues in his retirement. In his practice of politics, Hatch lived the old saw that politics makes strange bedfellows. The antagonist to the Affordable Care Act and promotor of the recent Republican tax bill that drove a stake in that law's individual mandate had no trouble working with Harkin, the very liberal Iowa center, on natural products issues. At the same time, Hatch apparently slept comfortably knowing that fellow he would see in the mirror each morning would have no trouble carrying the banner of Big Pharma in the morning then waving the flag for supplements in the afternoon.