National Cancer Institute funds Integrative Oncology Scholars Program

Editor's note: This analysis article is not edited and the authors are solely responsible for the content. The views and opinions expressed in this article are those of the authors and do not necessarily reflect the official policy or position of Integrative Practitioner.
by 
John Weeks
, Publisher/Editor of 
The Integrator Blog News and
 Reports
The vast
expansion of hospital and medical delivery organization interest
in complementary and integrative practices in the treatment of cancer has led the National Cancer Institute to fund the
Integrative Oncology Scholars Program
through the University of Michigan Medical School.  
Applications
for the first year are due January 15, 2018 for a program that starts August 2018. The course is free to those selected. Among the first to
announce the development
was the influential American Society for Clinical Oncology (ASCO). The announcement of the evidence-based medicine initiative suggested the target audience for the program: mainstream clinicians who see that the future of oncological excellence will require an integrative model.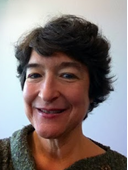 The educational (R-25) $1.16-million grant extends over a five-year period. Each year a new cohort of up to 25 applicants will engage a program that combines
three onsite, 3-day intensives
with mentored work via internet and internet-based individual and team session. The program is headed by naturopathic physician and researcher
Suzanna Zick, ND, MPH
, a past president of the Society for Integrative Oncology. The interprofessional faculty, drawn mainly from the University of Michigan, includes a cadre of nationally-known integrative oncology leaders. The description of the program in the notice ASCO published reflected the team care focus of the integrative oncology arena. Conventionally-trained professionals crossing a broad swath are invited to participate: "Designed for the full spectrum of oncology care professionals, the program equips oncologists, nurses, physician assistants, social workers, and psychologists with the knowledge and skills necessary to provide safe and evidence-based integration of complementary therapies in conventional oncology care." In an interview for this article, I noted to Zick that the program did not appear to be open to naturopathic physicians, acupuncturists, chiropractors or other licensed integrative professions. She confirmed that this was so. The focus instead is on those "who may not have had much experience of integrative practices." Naturopathic doctors, for instance, "would be bored with the content," suggested Zick of those from her own professional background. She added that they "would probably be upset that we took such a conservative approach."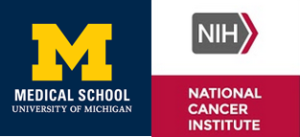 Zick underscored, however, that faculty and educational methods will provide experience that reflects a broader, more inclusive interprofessional inputs from a diversity of professions. One part of the structure will be to pair the content, in a given session, with experience of specific integrative modalities. A sleep and fatigue session may include some training from a yoga therapist, for instance. To promote engagement of participants with integrative healthcare professionals beyond conventional practitioners, one requirement will be for participants to develop at least one core relationship with an integrative practitioner in their own community for a richer experience.  Participants will also be urged to experience multiple complementary modalities on their own. Zick shared additional plans for strengthening the program's interprofessional nature through a
team-based learning
approach. The process is thoroughly described on the program website.  Each cohort will be subdivided, for instance, into groups of five "that will be as interprofessional as possible."  In addition, the basic educational model is the "flipped classroom" style that seeks to maximize the use of the face-to-face time for the kinds of exercises that can only be engaged onsite. Mentorship is another key element. Each accepted participant will be assigned a faculty mentor. With anticipation of a set of applicants who already are experienced practitioners, the onsite and web-based work will each have in-built "peer mentoring." For each of the Scholars, the work will be completed through a capstone project. Depending on the participant's interests, says Zick, this could be – as examples - an educator creating his or her own integrative oncology training course, or a clinician or administrator developing a business plan for an integrative oncology center. Researchers might develop a model for optimal data collection in the integrative oncology environment. "The point is," said Zick, "we want them each to be a leader who will impact the system in which they will work." Zick said that the program could continue beyond five years, depending on the evolving needs, and the outcomes.  The structure of the educational R-25 grant at NCI can allow this, Zick said, adding: "We will have to see where we are at that time."
Comment
: I did not press Zick on the politics of inclusion – though we discussed the significant challenges in co-education of professionals with broad variations in levels of training. In the Integrative Oncology Scholars Program, this diversity will range from social workers to medical physicians. If one were to add acupuncturists or naturopathic doctors or chiropractors, challenges include different world views that can exponentially increase complexities. Add massage therapists – and unless you specify a master's level or high degree – challenging communication issues can arise. The decision to start with this set of professions with makes sense. Yet optimal interprofessional education is not only "about" and "from" diverse professions, but also "with" them. Perhaps as learning evolves in the University of Michigan Medical School program, an NCI extension might open the doors further to optimal IPE – and perhaps additional advantages in patient care. The NCI's funding of this integrative oncology program – and the implicit trust in naturopathic physician Zick's leadership – are the opening of double doorways that each bode well for an increasingly diverse, respectful and resourceful approach to cancer.