National Academy of Medicine's "Vital Directions" prioritizes health and wellbeing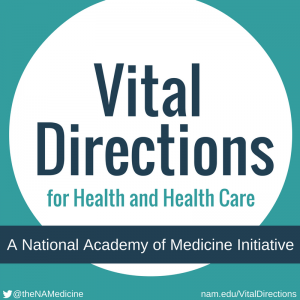 by 
John Weeks
, Publisher/Editor of 
The Integrator Blog News and Reports
A central theme around which the multiple stakeholders in the movement for integrative and functional medicine rally is transformation to a proactive focus on creating "health" rather than a reactive concentration on management of "disease." Big shift. In fact, when the Institute of Medicine (IOM) of the National Academies of Sciences convened the 2009
Summit on Integrative Medicine and the Health of the Public
, the broad assortment of a historically record-setting diversity of attendees repeatedly called for this reframe. The uniting banner, as clarified in the Summit Report, is not "integrative medicine" but "integrative health." Now under the leadership of Victor Dzau, MD, the IOM has become the National Academy of Medicine (NAM) and has for the first time designated as
one of its 3 top priorities "health and well-being, or health and wellness."
In an interview with
Dzau
in
The Nation's Health
, the news journal of the American Public Health Association, he explains the direction-setting process: "We convened a steering committee of 18 members, which commissioned over 100 experts to write papers, 19 in total, under the three themes: health and well-being, or health and wellness; health care delivery; and science and technology. Under those three themes are specific papers that look at life course management, social determinants of health, precision medicine, payment reform, science and technology for the future. " The six papers under this "health and well-being" category are:
Systems Strategies for Better Health Throughout the Life Course
Addressing Social Determinants of Health and Health Disparities
Preparing for Better Health and Health Care for an Aging Population
Chronic Disease Prevention: Tobacco, Physical Activity, and Nutrition for a Healthy Start
Improving Access to Effective Care for People Who Have Mental Health and Substance Use Disorders
Advancing the Health of Communities and Populations
NAM released these reports as "viewpoints"
via the Journal of the American Medical Association
. The papers are each available
here on the NAM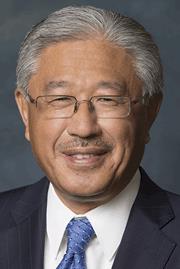 website
. The papers are part of a NAM strategy to "inform the new administration." NAM is "reaching out to transition teams" od the presidential candidates. They plan to publish a synthesis paper on the 3 directions in JAMA "around December."
Comment
: Notably, the earliest significant work at the National Academies on health and wellbeing was in a 2013 IOM Global Forum on Innovation in Health Professional Education workshop. There, the
Academic Collaborative for Integrative Health's
then chair Elizabeth Goldblatt, PhD, MPA/HA brought in Mary Jo Kreitzer, PhD, RN, FAAN to
lead discussion on the theme
as part of a broader exploration of the broader exploration of an emerging (hoped for) era of
Transdisciplinary Professionalism
. However, no one closely associated with the movement for integrative health and medicine was on the author teams. NAM did not chose to consult with the most experienced practitioners, educators and researchers to whom the public has turned the last 40 years to make up for the dearth of "health and wellbeing" in regular medicine. No holistic nurses, integrative MDs, chiropractic and naturopathic physicians, acupuncturists or other practitioners who have been citizen allies in achieving well-being. NAM failed to fulfill on the most basic rule of the "transdisciplinary" era: interprofessional respect. To make the stronger point: I credit Dzau and NAM big time for advancing this priority. Yet speaking as one of the many who have been toiling for decades to see health emerge in medical policy, the disrespect for those who have been the people's choice on health and well-being puts a big asterisk on this commendation.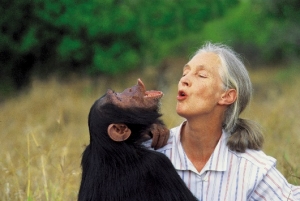 In fact, I find myself thinking of the moment in a
Jane Goodall
documentary when a male chimp goes on a rampage through a jungle hillside, wildly swinging a long, lethal branch. Now think of the devastation of the medical industry's love of disease: a $3-trillion disease treatment and enhancement engine that is one-third waste – much of it harmful – and that a Johns Hopkins team has declared is the
nation's 3rd leading cause of death
. In the Goodall documentary, the reasonably frightened chimpanzee females and offspring associated with the Trumpian alpha wait for him to calm down. They then gingerly walk to him where he sits in an apparent stupor. A female pats the prodigal on the head, reassuring him. It's a memorable display of something like forgiveness. So, in that spirit:
Welcome home to "health" NAM. It is a shame you did not put health in your new name. Please use all of our culture's products, practices and practitioners as you work on creating it.