Did the National Academy of Medicine consider integrative in their opioids report?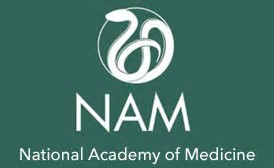 by 
John Weeks
, Publisher/Editor of 
The Integrator Blog News and Reports
In 2011, the Institute of Medicine (IOM) under the leadership of Harvey Feinberg, MD produced an Affordable Care Act-mandated
"blueprint" for pain treatment
in the U.S. Complementary and alternative medicine approaches
had significant visibility
. Now the National Academy of Medicine (NAM)—formerly the Institute of Medicine (IOM)—has published a related new consensus report entitled "Pain Management and the Opioid Epidemic: Balancing Societal and Individual Benefits a and Risks of Prescription Opioid Use." The report is
freely available to download
.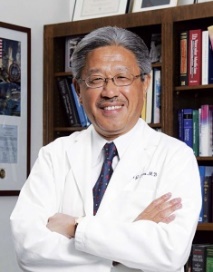 Such reports are typically meant to guide policy makers, foundations, state and local legislators toward solutions. I approached the document with a single question; namely, did integrative and "non-pharmacologic" therapies and practitioners get the attention of this 2017 Committee, convened under NAM president
Victor Dzao, MD
?
Policy-Making Without Representation
The first indication of what one might find relative to inclusion of integrative approaches in such report often comes from reviewing the
members of the committee
that was impaneled to guide the NAM staff. Unlike the 2011 IOM committee which included UCLA integrative pediatrician
Lonnie Zelzer, MD
, none are well-known integrative academic medicine leaders from the 70 medical schools in the
Academic Consortium for Integrative Medicine and Health
. Also in contradistinction to the 2011 Committee, which included a pain expert from the "licensed CAM" professions,  
Rick Marinelli ND, MAOM
, no members from the licensed "CAM" professions were represented. The lack of representative of integrative medicine professionals might be explained by the focus of the Committee. It's core task was "to develop a report to inform the U.S. Food and Drug Administration (FDA) as to the state of the science regarding prescription opioid abuse and misuse." Yet the
Committee's charge
, as suggested in its name, appears broader: "Committee on Pain Management and Regulatory Strategies to Address Prescription Opioid Abuse." And its top two tasks each suggest that the final report to the FDA should touch subjects broader than pharmaceuticals. The Committee is to provide "an update on the state of the science of pain research, care, and education since the 2011 IOM report and characterize the evolving role of opioid analgesics in pain management." The Committee's second itemized task is similar: "Review the available evidence on best practices with regard to safe and effective pain management."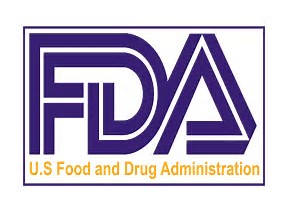 Non-Pharmacologic Treatments Highlighted
Despite the lack of integrative personnel on the Committee, and despite the target audience FDA's pharmaceutical orientation, "Pain Management and the Opioid Epidemic" is remarkably inclusive of non-pharmacologic approaches throughout.  The second segment of the 393-page report reviews the science. Pages 90-95 focus on "Non-Pharmacologic Treatments." Half-page to full page long analyses are presented in seven areas:
Acupuncture
Manual Therapies
Physical Therapy and Exercise
Cognitive Behavioral Therapy (CBT)
Mindfulness Meditation
Placebo Analgesia
Focus on Self-Management
Most are affirmative. The section ends with this summary: "Nonpharmacologic interventions for pain treatment, including acupuncture, physical therapy and exercise, CBT, and mindfulness meditation, represent powerful tools in the management of chronic pain. Many are components of successful self-management."
Manual Therapies Not Included, Sort Of…
Those making the grade based on science, according to the panel, are apparent by their omission in the summary remark. Chiropractic and osteopathic manipulation, and massage therapy, discussed in "Manual Therapies," do not make the Committee's grade. Chiropractic is harshly dismissed, massage less so. "Manual Therapies" and "Placebo Analgesia" are left on the cutting room floor. The section concludes: "While further research is needed to better understand the mechanism of action and the appropriate dosage and delivery for some nonpharmacologic approaches, they may provide effective pain relief for many patients in place of or in combination with pharmacologic approaches."
Clinical, research and education recommendations
A short section on Clinical Research (page 169) begins with markedly affirmative language: "Nonpharmacologic therapies are a promising option for various types of pain, and research has begun to formally establish associations with improved outcomes." Notably – despite the earlier recommendations - a massage study and a chiropractic study are positively noted. Summary comments on clinical research include this: "Nonpharmacologic therapies can be effective, particularly for lower back pain, and can have long-lasting effects on such outcomes as pain intensity." While the specific non-pharmacologic therapies are rarely called out, the implication is that any use of the term refers at least to those in the quartet above: acupuncture, physical therapy and exercise, CBT, and mindfulness meditation. In education, on page 263, the Committee promotes an interprofessional approach. The optimal education model will "increase the likelihood that all members of a treatment team will advise clinicians to use both pharmacologic and nonpharmacologic alternatives, including multimodal adjuvant therapies (e.g., physical therapy, acupuncture, manipulation or massage, ice, and music therapy)." Notably, massage and manipulation are again in the dialogue here. Non-pharmacologic approaches are recommended as critical to educational strategies. The Committee urges state medical schools and societies to develop an "evidence-based approach to national pain management education" that includes non-pharmacologic approaches. In Recommendation 5-5, they implicitly urge that non-pharmacologic approaches be part of a major public health-driven public education campaign.
Payment Changes Urged
The Committee reminded readers that the 2011 report had focused on the misalignment of payer practices with the non-pharmacologic recommendations in that report. If non-pharmacologic approaches are not covered, they will not likely be appropriately used. New insurer and state pilots,
including that in Oregon
, are noted.  They note that "while relatively more expensive in the short term, integrated or multidisciplinary pain treatment programs have demonstrated long-term cost-effectiveness and increased functional improvement for patients." In their Recommendation 5-3 the Committee directly states that "public and private payers [should] develop reimbursement models that support evidence-based and cost-effective comprehensive pain management encompassing both pharmacologic and nonpharmacologic treatment modalities."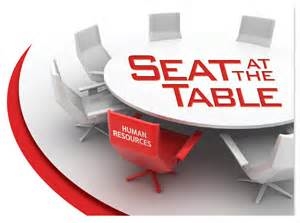 Comment
: Credit the NAM: the level of inclusion of integrative strategies is balanced, hopeful and a step in the right direction. This is especially so given that no known integrative medicine advocates served on the Committee. The evidence alone would appear to have permeated the policy direction. (Then again, who knows which of the Committee members, or their spouses, had a personal story of a quality  acupuncture or mind-body experience that may have influenced choices.) The National Pain Strategy similarly
showed significant engagement
with complementary and integrative professionals despite almost no participation from the integrative health community among the 80 who set the strategy. Perhaps the tide has sufficiently turned that "policy without representation" may no longer be fighting words. One does wonder, however, what such a report might have looked like had one or two policy smart integrative representatives been in the dialogue. The non-inclusion of manual therapies in the core list is a concern. Odd that they were excluded, then the writers tossed massage and spinal manipulation a few bones in latter text. I contacted three experts on the comparative literature for chiropractic who shared perspectives.  All assumed that the Committee must not have access "the two most recent systematic reviews on SM, Chou et al in Annals (2/17) and Paige et al in JAMA (4/17)." One also noted also that the language that led to the exclusion of spinal manipulative therapy is that it is "no better than" other common interventions. He added that they might as well have included it by spinning it as "just as good as" other common interventions. He added: "One would think that in the midst of an opioid crisis that we'd be talking up the value of ANY therapy that is "just as good as" medication, including SMT." Point made.
Editor's note: This article is not edited and the authors are solely responsible for the content. The views and opinions expressed in this article are those of the authors and do not necessarily reflect the official policy or position of Integrative Practitioner.