Are mind-body treatments really effective in treating PTSD?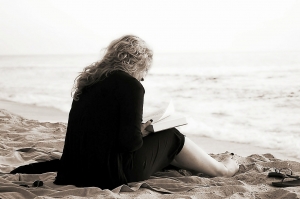 Post-traumatic stress disorder (PTSD) is the quintessential mind-body-spirit (MBS) disorder, says Leslie Korn, PhD, MPH in a
special report for Psychiatric Times
. The condition alters physiological, biological, and psychological homeostasis, and patients often experience physical and cognitive function impairments, which can lead to a profound sense of disconnection from others and loss of purpose. In a
recent survey
conducted by Korn, 83 percent of providers said a combination of integrative treatments—including yoga and breathing exercises, animal-assisted therapies, and bodywork and acupuncture—have been effective for patients with PTSD. Only 5 percent of those surveys, roughly 97 out of 1,966 votes recorded at press time, said none of the MBS interventions were effective. Dissociation is common in PTSD and can lead to substance abuse, self-harming behaviors, eating disorders, and chronic pain. MBS methods provide integrated approaches to psychophysiological self-regulation and promote self-care behaviors, Korn says. These methods facilitate deep rest, help to reset circadian rhythm, and release endogenous opioids and cannabinoids that lead to a reduction in anxiety and an enhanced sense of well-being. Some practitioners may also offer a strategy to gain awareness and control over the dissociative process, such as meditation. Relaxation techniques—breathing exercises and guided imagery—and energy psychology— tapping and tai chi—are practical and beneficial methods that are easily incorporated into daily routines. Botanical therapies may be used to address symptoms of PTSD, most notably cannabis and kava. Touch therapies, animal-assisted therapies, and group rituals are used to facilitate a complex psychobiological response that may improve the capacity for attachment through structured affective and sensory engagement with other caring beings. In addition, group spiritual rituals and entheogenic rituals emphasize transpersonal approaches to engender self-compassion and meaning-making as the patient reevaluates their purpose following traumatic events. Patients with PTSD often present with the daily distress, and an increased number of individuals are passing psychotherapy or pharmacotherapy, and, instead, searching for MBS alternatives, says Korn. Clinicians needs to be aware of this trend and offer comprehensive information on alternative treatment options. Asking about self-medication increases patient safety, especially regarding drug-nutrient-herb interactions, and suggests the importance of exploring self-care and self-prescribing practices during the initial intake, Korn says. The central clinical challenge to effective application of MBS therapies is to identify methods that are isomorphic to the individual and optimal for their stage of recovery, Korn says. Options for implementation of MBS methods include in-office psychoeducation, such as teaching breathing exercises, offering the development of groups to practice these methods or rituals, or referral to specific classes or practitioners.