In Memoriam: Yale integrative medicine leader, Ather Ali, 1975-2017
Editor's note: This analysis article is not edited and the authors are solely responsible for the content. The views and opinions expressed in this article are those of the authors and do not necessarily reflect the official policy or position of Integrative Practitioner.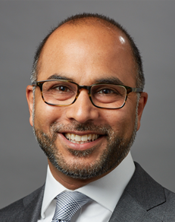 by 
John Weeks
, Publisher/Editor of 
The Integrator Blog News and
 Reports
If one searches the web for Ather Ali, ND, MPH, MHS, who died of complications of esophageal cancer at age 42 on October 25, 2017, one finds links across a series of departments and initiatives associated with Yale University School of Medicine.He's an
Assistant Professor of Pediatrics and of Medicine
. He is director of the
Yale Adult and Pediatric Integrative Medicine Clinic
. Click another and he is a principal in a unit under psychiatry at the
Yale Stress Center
. A fourth click drops you into Dr. Ali's work as a researcher under
Yale Clinical Research
. There you see his list of 23 PubMed searchable publications. Finally, yet another takes you to his recent base at Yale New Haven Health Smilow Cancer Hospital where he served as
program director for Integrative Medicine
. He died there, surrounded by family.The magnitude of Ather's accomplishments begins to come clear when you consider additional pioneering dimensions to his work. He is a naturopathic physician in a conservative, MD-dominant Yale medical culture. No naturopathic physician in the United States has penetrated so deeply into positions of leadership in a conventional academic health center.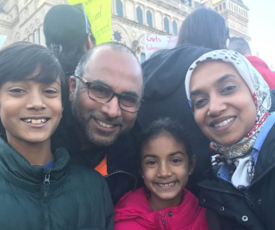 Notably, Dr. Ali's work as a point person for multiple integrative medicine initiatives at Yale was within close internet shouting down distance of a Yale medical school faculty member who irresponsibly dismisses naturopathic medicine as
"pseudoscience from top to bottom"
and used his perch to decry integrative advances for health care as "quackademic medicine." Then consider this: Ather was a practicing Muslim in a frequently challenging US climate, and in a medical leadership populated not infrequently by Jewish physicians.One of these, David Katz, MD, MPH first selected Ather into a Yale residency 15 years ago. Katz, the director of the Yale University Prevention Research Center honored Ather with a
powerful blog bosting
shortly after he died. Katz sent me a note that stated, in part: "The first and only naturopathic physician on the staff of Yale New Haven Hospital, and the faculty at the Yale School of Medicine, Ather was quite literally in a class all its own.  I am proud beyond words to have played a small part in nurturing his career, and privileged to have had an intimate view of the extraordinary trail he blazed.  I mourn him, and I miss him- but mostly, my mind keeps turning to the celebration of him, and the need to preserve and replicate what he built."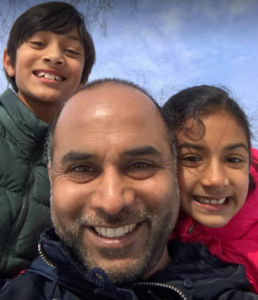 Another, Georgetown University professor Adi Haramati, PhD, a founder and long-time leader of the
Academic Consortium for Integrative Medicine and Health
, shared this recollection: "Ather Ali was a gentle soul with a fierce determination to improve the health of the public through collaboration and breaking down of silos.  He was soft-spoken but delivered a powerful message, humble yet confident and compelling.  He will be missed by all of us who had the honor to know and love him."Still a third, as happens, Rob Saper, MD, MPH, the present chair of the Consortium of 70 medical schools for which Ather made history as the first naturopathic physician to sit on its Steering Committee, sent a note to his Consortium colleagues on learning of Ather's death. He detailed some of Ather's contributions: Research Working Group Chair, At-Large Board Member, lead on the Consortium's recent website redesign, and Conference Planning Committees: "He provided wise and thoughtful guidance on our direction." The Consortium created a 
special online page
 to leave memories and reflections of Ather and express your condolences.Ather and I were colleagues throughout his career. We not infrequently agreed to disagree on various strategies. Most recently he supported me and gave me guidance by joining the editorial board of the Journal of Alternative and Complementary Medicine when I was most insecure in my role there.I liked to joke with Ather about the three years, over a decade ago, when he was my "spouse." He was then a relatively impoverished NIH-funded research position at Yale - starting his career while also starting a new family.  Wishing to see him while I was on a visit to New York, I asked if he would be attending the annual Integrative Healthcare Symposium where I was to speak. Ather said he had interest but could not excuse spending precious family resources. We worked things out so that he could be the spousal "extra" that the conference sponsors offered its speakers – a practice we continued for 3 years.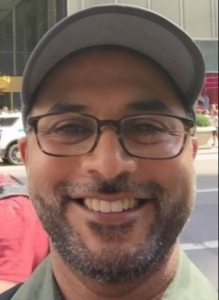 A remarkable thing about this man, and our relationship, is that I – who have been for decades chronicling the actions of people like Ather who are trailblazing in integrative health and medicine – never wrote a story about Ather. The reason was simple. I would hear his stories as friend and colleague and thus had to ask his permission to report. He wouldn't let me. He'd share some new venture that was quietly a historic breakthrough for his profession, or the broader integrative field, that he was starting or furthering at Yale. I would gain insights into the machinations behind such accomplishments. Can I report them? He always said no. Ather preferred to fly under the radar. It was his judgement that he could get more accomplished that way. His track record suggests there was wisdom in that.Ather told me early on about his cancer. He knew I'd had my own experience with a cancer in my throat. About two months ago, I finally got him to agree to be interviewed for publication. Twice we set phone dates, and twice he cancelled because he wasn't feeling well. I believed I knew what was going on, that he was suffering the awful ups and downs of the adverse effects of chemo or radiation or some combination. Most recently we were scheduled to speak the week before he died. Something worse than I imagined, clearly, was going on.In Saper's note to Consortium members he referenced a research paper Ather recently had published in 
BMJ Open Gastroenterology
. Ather, Rob said, "was not afraid to take his research to new terrain." His double-blind, randomized controlled trial "had demonstrated for the first time that irritable bowel syndrome would respond to an individualized diet based on food sensitivity testing using a leukocyte activation assay."There Dr. Ali was, inside Yale medical school, under his NIH K-Award, proving the value of naturopathic practices that he'd learned across the country in naturopathic medical school. Saper reflected: "We can only imagine what he would have accomplished over his career had his life not ended so prematurely." Yes – the accomplishments in research, in clinical practice, and in melting the barriers between professions and cultures.