Massage Therapy Certificate for Integrative Healthcare Announced
by John Weeks, Publisher/Editor of The Integrator Blog News and Reports
The
National Certification Board for Therapeutic Massage and Bodywork (NCBTMB)
has engaged in a partnership that is anticipated to create significant value for the massage field – and for hospital and other medical delivery organization stakeholders. In a
recent announcement
, NCBTMB shared that it will be working with
Central Carolina Technical College (CCTC)
"to introduce the profession's first Specialty Certificate in Massage Therapy for Integrative Healthcare." The program became available in April 2016.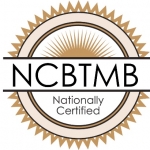 The notice shared that the program with be "available to current and future students enrolled in CCTC's 960-hour Massage Therapy Program." Those who complete the program will be eligible to sit for the NCBTMB Massage Therapy for Integrative Healthcare Specialty Exam. The CCTC program manager for massage therapy calls the program "an opportunity for massage therapists to be recognized as collaborative members of the healthcare team in improving patient outcomes." The NCBTMB
shared on its website
that its Specialty Certificate programs "symbolize advanced education and training in a particular modality or when working with a specific population—requirements both massage therapy leaders and healthcare organizations agree are necessary." According to the NCBTMB, these requirements are necessary for the following reasons: to elevate the standards of massage therapy, to advance the field's role in integrative healthcare; to provide therapists with access to high-quality, advanced programs for specific modalities and populations; and to ensure that patients receive the best possible care. The certification organization's examination will consist of 80 multiple-choice questions to assess a student's knowledge of healthcare policies and procedures in relation to: "Scope of Practice, Delegation of Authority, Ethics, Fraud and Abuse Guidelines, HIPPA and Confidentiality, Hospital Law, Indications and Contraindications of Massage with Cancer Patients, Safety and Hygiene, and more."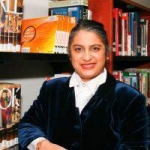 Comment
: This program marks a bright light at the end of a long tunnel for the NCBTMB. For many years, NCBTMB certification was the sole entrance to licensing, in many states. This thrusted the agency – then well-funded due to its required renewals – deeply into state regulatory activity. Immediate past board chair for the NCBTMB,
Leena Guptha, DO, MBA, BCTMB
(
pictured right
), successfully established clear lines of authority (
see "Professional Organizations" here
) and then worked toward re-shaping the organization toward programs like this. While the NCBTMB was stuck in identity issues, medical delivery organizations began to seek help in clarifying which of the nation's nearly 300,000 licensed massage therapists would best serve the more exacting and complicated contexts of inpatient care and patients with multi-morbidities. The field's barrier to entry was notoriously low, at less than 500 hours in some jurisdictions. Training of current massage graduates might be good for working on a cruise ship or in a
Massage Envy
facility, but not always in a tertiary care center. Systems like Mayo Clinic, which today has 6 staff massage therapists, began developing
their own programs
. This training has been a long time coming in a field that is alternately a "profession" – for some who see the potential – or a "trade" – which it is formally in the United States. Across the border in Canada, the story is different. Massage is a profession. The
basic entry requirements in Canadian provinces
begin at 2200 hours and run as high as 3300 in British Columbia. This is not the direction this trade-bound army of practitioners in the United States will be taking any time soon. Thus the NCBTMB can play an important role, through specialty certifications, in filling the gap. This is a good start.