Jefferson Health establishes major institute for integrative medicine
by John Weeks, Publisher/Editor of The Integrator Blog News and Reports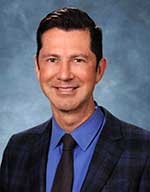 For over a decade, 
Daniel Monti, MD
has steadily taken strategic steps to advance integrative care in his conservative Philadelphia academic medical center at Thomas Jefferson University.  Garnering some $7 million in NIH grants has helped, as did philanthropic support that allowed a small clinic to expand into the august historic building that formerly housed the Federal Reserve Bank of Philadelphia. Now, via a unanimously approved vote from the Thomas Jefferson University academic affairs committee and the Sidney Kimmel Medical College executive committee, the initiative
has arrived
. The operation is now embraced in the academic health center as the
Marcus Institute of Integrative Health
. I reached Monti, a psychiatrist by training, to learn about the change. He reflected over the dozen years since he became director. "It's a great time to be doing integrative medicine at Jefferson," he said. "We have a leadership that is highly engaged. This [current stature] comes from years and years of work, a lot of trial and error, working across departments, keeping leadership engaged and informed, getting NIH grants, and sharing scientific publications we've made."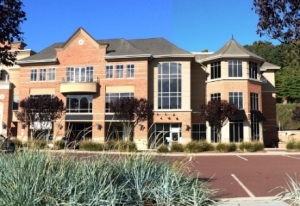 For academic health centers, designation as an institute is huge. "Integrative medicine is not a department," Monti said. "We started as a program, then we became a center. Now, after we established the Villanova Clinic, we are multiple centers and we're beginning the planning process for new clinical care sites. I saw that the institute model elevated Neurosciences at Jefferson and thought that this would be a way to develop greater recognition for Integrative Medicine. The Institute creates a unified infrastructure for our work." The notice from
Thomas Jefferson University and Jefferson Health
underscored expectations that the change will "greatly expand the research, education and clinical care profile" of the integrative medicine program. The sponsoring academic health center went further, announcing pride in "Jefferson's role as a national leader in the field and the organization's strides in developing novel clinical therapies, wellness programs and cutting-edge, peer-reviewed research."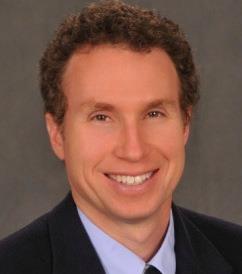 Monti notes that the Villanova site, made possible through a
$14 million donation
from the Marcus Foundation, started by home depot co-founder Bernie Marcus, "houses our PET-MRI and the research of
Andy Newberg, MD
, our research director and nuclear medicine expert." The Institute will "continue to have a major thrust in research." This research role was also highlighted in the announcement. "The Institute aims to provide the empirical data necessary to shape the international standard for evidence-based integrative care." I asked Monti for an example. He highlighted
work on Parkinson's
that ranges from basic sciences research, to laboratory exploration, to human clinical trials. The focus is n-acetyl cysteine. "It's a great molecule that has anti-oxidative and probably anti-inflammatory value," said Monti. " Our protocol showed upregulation of the dopamine transporter, and some clinical positives—certainly an efficacy signal. We anticipate keeping adding to the literature until it becomes part of the treatment of Parkinson's." Another focal area for research is in mind-body. He stated a personal view that
mind-body stress reduction
programs should already "be part of treatment plans for a lot of things."  However, he adds that "for much of the rest of the medical community, we need to elucidate the mechanistic underpinnings. They need a little more of the why before they will embrace." So to what sort of basic understanding will their research add? "We are about to publish on how mindfulness improves cognition in elderly people,' Monti responded. I asked Monti if the Institute may begin to take a role in policy issues. Monti noted that, with the new designation, such involvement may be on the horizon.
Comment
:  The action of major delivery organizations relative to integrative medicine programs show no clear trend lines. We saw the shutdown of the
Center for Integrative Health in Phoenix
, that was associated with the academic program Andrew Weil, MD founded at the University of Arizona. The
Continuum Center for Health and Healing
in New York City closed its doors a few months ago. The
Penny George Institute
shut its research department and limited its inpatient program, raising questions about the extent to which that powerfully influential initiative will remain a beacon for the nation. In the meantime, we see the growth at the
Cleveland Clinic,
the system-wide engagement led by Lori Knutson, RN, BCHN at
Meridian Health
, and now this locking in of the integrative work as an institute at this conservative Philadelphia institution. Monti's model has been site-specific. The integrative services mirror the conservative environment. Clinical services are provided through an MD-centric clinical model. No chiropractors, no naturopathic doctors – though there are licensed acupuncturists. The research impetus is not only significant, it speaks the basic science, high tech (PET-MRI) language of Jefferson's conventional medical community. The planned expansion of clinics can support the basic business model of a volume-based context, drawing people into integrative primary care serves as a marketing strategy for the sponsoring organization's high end procedures. The appearance of Bernie Marcus and his $14 million in 2015 certainly didn't hurt. Monti's diligent, step-by-step growth plan is remarkable. Here's looking forward to the future contributions of the Marcus Institute for Integrative Health.