Major acupuncture managed care plan reports positive "triple aim" outcomes
by John Weeks, Publisher/Editor of The Integrator Blog News and Reports

The U.S. medical industry is currently based on "volume" rather than "value," a fact that is at the center of its challenges and often astonishingly poor outcomes. If value was at the center of decision making, one beneficiary would be the nation's licensed acupuncturists. That is the strong suggestion of "Does Acupuncture Provided Within a Managed Care Setting Meet Patient Expectations and Quality Outcomes?", a recent report by American Specialty Health (ASH), the business that manages a high percentage of the acupuncture services provided by licensed acupuncturists.
The ASH, which grew up with the complementary, integrative, and self-care movement to become a $332-million company, manages acupuncture benefits for many of the nation's largest insurance companies. The report discusses a two-year retroactive study of 89,000 of its managed network patients based on data it is required to compile as an accredited plan.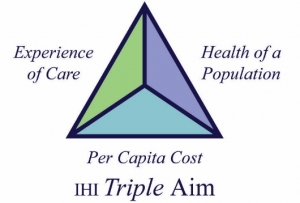 For reference, the merging "value-based" world is data-based and outcomes-focused. Chief among these values are those captured in the Triple Aim: enhancing patient experience, bettering population health, and lowering per capita costs. Plans are required to assess outcomes and these data flow from that requirement. These are ASH's top findings for 2014 and 2015 from their patients on their experience of acupuncture services of the licensed acupuncturists in the ASH networks:
Success in Treating Conditions: 93 percent of those responding said their provider was successful in treating their primary conditions.
Quality Care and Service: 99 percent rated their quality of care and service as good to excellent.
Safety: Roughly 98 percent agreed or strongly agreed that the acupuncturists and his/her staff took care "ensured safety."
Adverse events: ASH reported a total of 13 events per 89,769 patients, or" 0.014 percent of members reported an adverse event." Examples are: burning (2), transient pain after (4), retained needles (2), skin infection (1), breathing issues related to moxa (1), nausea, though unrelated to needle insertion (1).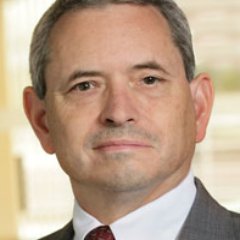 ASH's chief health services officer, Douglas Metz, DC, pictured, is quoted as summing up these findings.
"When 99% of your members receiving services from an ASH-contracted provider rate the overall quality of care and service as good to excellent, then we know ASH and our providers are doing something right," he said. "We're very pleased to offer health services that exceed national benchmarks for patient satisfaction."
ASH also reported that 90.5 percent said they would "probably or definitely" recommend their health plan to others. That's good for ASH's ongoing business as a contractor to these plans. Other findings include:
Acupuncturists in Physician-Referral Program: In a program for pain patients that requires referral to the acupuncturists, roughly 85 percent reported that the acupuncture provider was successful in treating their primary condition.
Would recommend their acupuncturist to family and friends: 2015 results were 96.7 percent for national and 96.2 percent in California.
The data was extracted from ASH's version of the Adult CG-CAHPS 2.0 survey, which is used by insurers nationally. It also included several additional ASH proprietary measures. ASH used an independent third party research firm as surveyor. Those surveyed were 18 years of age or older who were seen by an ASH-contracted specialist within the first six months of both 2014 and 2015, according to the report.
The ASH outcomes of care by their acupuncturists were better than benchmark data on the CG-CAHPS in multiple areas, including overall rating of provider, access, provider communication, and helpfulness of office staff.
Comment: In a nut-shell:
Experience of care is very high
Rating by patients is higher than benchmarks
Care is very safe with very low adverse events
Success of care – the closest thing to the Triple Aim's "population health" is very high.
If I am interested in the "value" of "patient-centered care," might these data make me think about proactively driving more care to acupuncturists? How about if I also happen to have some truly crappy problems on my hands when I rely on opioids and analgesics? It seems obvious. Thanks to Mathew Bauer, LAc, for making me aware of this study.