Licensed Acupuncturists Achieve Key Recognition with US Government
by John Weeks, Publisher/Editor of The Integrator Blog News and Reports
How one certifies one's existence is a much debated subject among philosophers.
Cogito ergo sum
is the way Descartes put it -- "I think therefore I am." This is not sufficient for the US government when it comes to emerging professions. What is needed is a "unique occupational code" from the U.S. Bureau of Labor Statistics. The nation's licensed acupuncturists – currently over 30,000 in total – have finally made the grade according to a
July 25, 2016 media release
from the National Certification Commission for Acupuncture and Oriental Medicine (NCCAOM).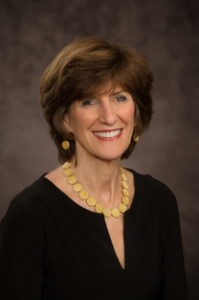 The value of the designation to licensed acupuncture and Oriental medicine practitioners reverberates in many directions. The release from
NCCAOM
– which has driven the campaign – states that the action will mean greater access to programming and recognition across all federal agencies. NCCAOM's CEO
Kory Ward-Cook, PhD, CAE
expands: "Earning a distinct Standard Occupational Code for Acupuncturists is a milestone moment for the acupuncture and Oriental medicine profession. This event positions acupuncturists for a number of new opportunities." The independent Standard Occupational Code (SOC) code from the U.S. Bureau of Labor Statistics (BLS) will be "Acupuncturists - SOC – 29-1291." While the recognition has been decided now, the new code will finally make it into the next edition of the
BLS Occupational Handbook
which will be published in 2018. The campaign for designation following a startling awakening at a 2006 meeting of leaders of the acupuncture and Oriental medicine field when they learned that acupuncture had no independent status. In fact, it "was included as a modality under chiropractors and nurses, in the BLS Occupational Handbook."  Multiple acupuncture organizations participated in the effort to gain recognition with NCCAOM "spearheading" the effort. Among these backing the first formal step in 2008 were:
American Association of Acupuncture and Oriental Medicine (AAAOM)
Accreditation Commission for Acupuncture and Oriental Medicine (ACAOM)
Council of Colleges for Acupuncture and Oriental Medicine (CCAOM)
Federation Acupuncture and Oriental Medicine Regulatory Agencies (FAOMRA), and the
National Acupuncture Foundation (NAF).
"The classification of 'Acupuncturists' as its own federally-recognized labor category both validates and bolsters the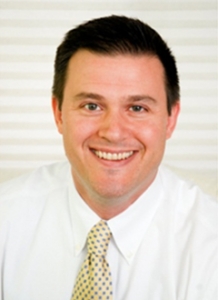 profession and positions the industry for growth," said Ward-Cook. In the byzantine reaches of US governmental action, these professionals will, with this action, finally also gain "specific job classification" with multiple agencies including the US Department of Labor, National Center for Education Statistics, US Department of Defense, National Science Foundation, and US Census Bureau. The NCCAOM's announcement specifically commends the work of
David W. Miller, MD, Dipl. OM (NCCAOM)®, LAc
who chaired the effort for NCCAOM. Miller was "instrumental in culling, organizing, and formatting data from various sources, but most significantly from the
NCCAOM's 2013 Job Analysis Survey
." Miller is quoted as noting that "the process of developing the second proposal called upon a collaborative effort of many industry experts to validate the profession through real data. Securing the distinct Standard Occupational Code (SOC) was a necessary and hugely influential step in continuing the development and growth of the discipline of acupuncture and East Asian medicine."
Comment
:  It is remarkable that a profession can grow to 30,000, gain licensure in nearly all 50 states, have a federally-recognized accreditation agency, be reviewed and recognized by the US Veterans' Health Administration, be invited into hundreds of hospitals … and still not formally exist. As a sometimes colleague of Ward-Cook, I have been aware of this long labor and NCCAOM's propulsive and financial role since the first gleam in the eye in 2006 and then the seeding of the campaign two years later. Like so many such standards processes in any profession's emergence – I think particularly of gaining federal recognition of an accrediting body – the hustle to gather the necessary data that Miller led is a useful self-awareness process. Still, did it need a decade?  Credit the NCCAOM and Ward-Cook for their perseverance. Descartes (pictured) had it wrong. Thinking is not sufficient.
Lobia ergo sum
. I lobby therefore I am.