Leading yoga groups announce new era of collaboration

by 
John Weeks
, Publisher/Editor of 
The Integrator Blog News and Reports
In a
July 25 open letter
from the Yoga Alliance to members of the International Association of Yoga Therapists (IAYT), new Yoga Alliance president and CEO, David Lipsius, announced a grant to support the IAYT's upcoming annual conference devoted to yoga research. The collaboration suggests a potential inter-organizational vibrancy is emerging to further propel a field that has already hit hyper-speed via consumer interest, emerging research, and the increasing interest from medical delivery organizations. The IAYT membership, which currently consists of roughly 5,000 members, represents yoga practitioners who choose to become
educated to a higher standard
to participate in medicine as healthcare practitioners. The organization has engaged such professional development strategies as developing accreditation standards for yoga therapy schools, promulgating a code of ethics, and operationalizing a formal certification.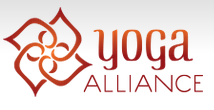 The
Yoga Alliance
, on the other hand, certifies a huge body of over 86,000 yoga teachers and schools. The relatively big-budget operation also houses the The Yoga Alliance Registry. Teachers can wear designations as RYT-200 or RYT 500, based on the hours of their training. Yet, the process for gaining the designation has limited oversight. As this
Integrative Practitioner article
shares, the relationship has, at times, been rocky.
Lipsius
, is in just his third month as president and CEO of the Yoga Alliance. While a newcomer to the position, he is well-known in the field. He is the former president of the influential
Kripalu Center for Yoga and Health
. In the letter, sent to members and registrants of both organizations, Lipsius wrote: "Although our missions are different, we share many of the same the same goals and [are] parts of the same global community. Our interconnected
sangha
is a committed, passionate and powerful collective who are often united in supporting the health, happiness, and empowerment of those we serve."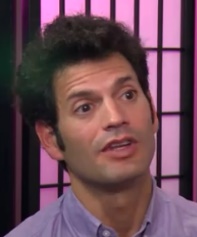 The letter jointly served to introduce Lipsius, who assumed his position on May 17. He opened the doors to exploring multiple ways that collaboration between the two organizations might be useful. A starting place was acknowledging IAYT's role in advancing research in the field. Lipsius also shared in the letter that his
own journey
as a yoga practitioner had led to training as an integrative yoga therapist. He noted that he and IAYT executive director, John Kepner, have a relationship that is long-standing and close, involving prior collaboration between IAYT and Kripalu.
Comment
:  The story brings memories of historic rifts among upstarts. There are the famous antagonisms between minuscule parties in progressive politics, refracting into ever more "pure" and ineffectual sub-units. More closely at hand, in the 1980s when I was working with the re-birth of the naturopathic medical profession, the one existing school fought vigorously against the second as some believed it would split and threaten the stability of the profession. Then there are, as noted above, earlier challenges as these two organizational forces learned to gain clarity on their separate missions. It is great to see the healing. Perhaps the biggest story here is Lipsius. An attorney by early training, Lipsius had a second career in
various executive positions
with NBC and NBC Universal, including as an Emmy-nominated producer and director. He has ambition and appears to have extraordinary vision. At Kripalu, he and Kepner forged a powerful partnership with and for IAYT. One remarkable decision when he was at Kripalu was to promote the first Spanish language yoga teacher training in the U.S.  All this bodes well for the rocketing growth of yoga and yoga therapy in the United States.