Knutson and Integrative Health at Hackensack-Meridian, Part 2: Full Court Press for Practitioner Wellbeing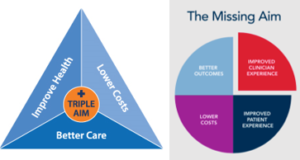 b
y 
John Weeks
, Publisher/Editor of 
The Integrator Blog News an
d
 Reports
Editor's note: This analysis article is not edited and the authors are solely responsible for the content. The views and opinions expressed in this article are those of the authors and do not necessarily reflect the official policy or position of Integrative Practitioner.
Practitioner heal thyself. Takes one to know one. Wounded healers. Practice self-care to teach self-care. This bundle of phrases - sacred and street - captures a complex patient-practitioner dynamic that is core to efforts to transform the medical industry into a health-creating system.

Can a system create health if its practitioners are scorched from overwork? Common sense offers a mono-syllable: Duh! For progressive forces in US medicine, the need is expressed as the 4
th
leg of the
Quadruple Aim
: practitioner well-being. After the
Triple Aim
of high patient experience, lower cost, better health was declared, some asked if burdening a depressed and burned-out workforce with shouldering 3 more aims would surely sink the boat before it left the dock.

Now the theme seems to be is on every organization's horizon. The Association of American Medical College is seeking to develop "a
framework
for clinical wellbeing and resilience."  At the influential
Health Affairs
, a writer urges that the nation
"Make the Clinician Burnout a National Priority."
On April 26-27, 2018, an interprofessional initiative at the National Academy of Medicine (NAM) will mount a
workshop
on "A Systems Approach to Alleviating Work-induced Stress and Improving Health, Well-being, and Resilience of Health Professionals Within and Beyond Education." Through the
Academic Collaborative for Integrative Health
, I serve as a member of the NAM team developing the April program. As part of our work, we sought examples of delivery organizations that are turning the dials away from burnout toward resilience. I contacted Hackensack Meridian's
Lori Knutson, RN, BSN, HNB-BC
 as part of a search for models. Hackensack Meridian's
accomplishments in Knutson's two years
are a guide for medical organizations seeking to follow an integrative health model. I guess that the $10-million, transformational initiative Knutson led would be working in this area. My request struck gold. Knutson replied via email prior to a call: "I thought I would send you a bit of a laundry list of activities we are either currently doing or about to launch regarding provider/practitioner wellness." I share the list here in the context of the effort to make wellbeing a national priority.
System-wide mindfulness training initiative for physicians and nurses. This will evolve beyond MDs and RNs, but we are starting with them as they were determined to be at highest risk.
We are part of a grant through the Alliance of Independent Academic Medical Centers: National Initiatives VI: Stimulating a Culture of Wellbeing in the Clinical Environment.  Dr. David Leopold - my medical director partner in this work who we hired this last April - and I are part of the team for this project which is focusing on 120 residents and fellows at one of our flagship hospitals, Jersey Shore University Medical Center.
We have on-site yoga for nurses twice a day that is accessible for all shifts.  We also have 4 Mind-Body Stress Reduction instructors providing the training at different locations across our system.
Integrative Health Coaches for Team Members (our language for employees).  They receive 4 free visits and then a reduced rate if more are needed.
Integrative Health Coaches for Medical Students and Residents.  We are launching this first with the Psychiatry department.
We offer many classes based on our Five Pillars for Health and Wellbeing: Nutrition, Sleep, Activity, Resilience, Purpose.
Healing Arts Academy for Inpatient Staff Nurses.  This is an intensive program that is 4 consecutive days, 3 times in a year.  Two primary objectives: Self Care for the Nurse and the development of holistic practice and complementary therapy training. This is set to meet Joint Commissions non-pharma Standard.
David [Leopold] and I both sit on the curriculum development committee for our new Interprofessional Seton Hall Medical School opening fall of 2018.  Self-care is embedded in the curriculum.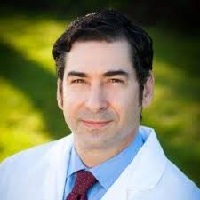 This multi-faceted effort at Hackensack Meridian's to support well-being and resilience effectively amounts to a full court press. Everywhere a clinician turns – starting with MDs and nurses in particular – are methods to create greater health and resilience. Mindfulness. Yoga. Self-care. Health coaching. Five Pillars classes.  And then going a step further - learning integrative methods of practice so they and can open the horizons of their patients to new kinds of care. At this early stage, evidence of success at Hackensack Meridian in shifting burnout rates is anecdotal. Yet the
sorry state of the souls of US clinicians
suggests that such full court press of well-being options should routinely be offered to clinicians as remedial and proactive measures. They are not likely sufficient to forge system transformation. But good sense suggests they are necessary.
Editor's note:
This is the second in a series. Click here to access
Part 1, Lori Knutson and the convergence of $10-Million and cultural creativity at Hackensack Meridian Integrative Health and Medicine.