Interview with naturopathic physician Wendy Weber on her new NIH Integrative Health Leadership role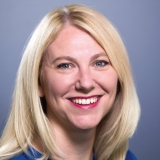 b
y 
John Weeks
, Publisher/Editor of 
The Integrator Blog News an
d
 Reports
Editor's note: This analysis article is not edited and the authors are solely responsible for the content. The views and opinions expressed in this article are those of the authors and do not necessarily reflect the official policy or position of Integrative Practitioner.
The tail end of a
recent blog post
from Josephine Briggs, MD on her plan to step down after a decade as director of the National Center for Complementary and Integrative Health (NCCIH) noted some history-in-the-making. After sharing her confidence that David Shurtleff, PhD will serve as acting NCCIH director, Briggs added that
Wendy Weber, ND, PhD, MPH
, "has agreed to assist as Acting Deputy Director (as well as continuing her work as branch chief in NCCIH's extramural research division)." Weber is the first naturopathic physician – or member of any of the other distinctly educated and licensed complementary and integrative health clinicians -- to serve in such a leadership role at the USA National Institutes of Health. I caught up with Weber, who began work at NCCIH as a program officer in 2009, to talk with her about her new position there in this transitional time for NCCIH and for integrative practice. We explored her new responsibilities, how the reception has been for her as a member of the naturopathic profession, and what she has felt as the strengths and gaps in her NCCIH work linked to her distinctive education as a naturopathic physician.  Weber is a 2001 graduate from the naturopathic medicine program at Bastyr University where she later held a position as a Research Associate Professor. She earned her doctorate of philosophy in epidemiology and a master of public health from the University of Washington. The following is a composite based on a December 6, 2017 call.
Weeks
: Say something for starters about your past responsibilities.
Weber
: My previous position focused on clinical grants and awards, working with the scientific community to fund the best studies. I also had other roles – as Program Officer of the NIH's
 Health Care Systems Research Collaboratory
supported by the NIH Common Fund, and with the
NIH-DoD-VA Nonpharmacologic Approaches to Pain Management Collaboratory
.

Weeks
: I've thought NCCIH's engagements with other agencies and institutes in these collaboratories have been a smart direction.
Weber
: The Pain Management Collaboratory is at trans -agency effort between HHS, DoD and the VA and it is a large team effort for which NCCIH is the central coordinator. We
announced
grants for 11 pragmatic trials and a coordinating center in September. These will total $80-million over the next 6 years. I will continue as program scientist for the PMC.
Weeks
: What will change for you -- what's the most exciting to you in your new role?
Weber
: Now, working with David [Shurtleff, acting director] I will be thinking about the whole Center, the budgets, the collaborations, and
Council
. It's much more of a leadership role.  For me, to see and be involved with how the Center functions as a whole is great learning opportunity for me during the transition. We have a lot of exciting activities that we support at NCCIH.
Weeks
: Did you always know you would be a lifer at NIH?
Weber
: I didn't exactly know what would happen when I left Bastyr. I found a place where I was able to help identify priorities, aid investigators hone their projects and make them as impactful as they can be, and fund research to evaluate out how to help to implement complementary interventions into health systems, and to disseminate the results.
Weeks
: So, what has it been like to be the first naturopathic physician working inside the NIH?
Weber
:  People ask me about this every now and then. There is a range of clinical training in my colleagues here – clinical psychologists, physicians, and chiropractors. So it's not that different to be clinically trained.
Weeks
: A different angle on this – how do you feel that being trained as a naturopathic physician has made a difference in your work? What are the pros and cons, the values and challenges in coming from that background?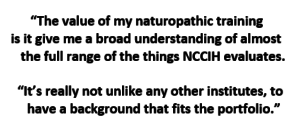 Weber
: I think personally the value of my naturopathic training is giving me a broad understanding of almost the full range of the things NCCIH research evaluates. I can understand botanicals, supplements, probiotics, mind-body interventions, even manual therapies, as well as having the medical training. I also know something about how complementary approaches are used by providers across the country. It gives me a broad background in understanding how the public may be using these interventions. In this way, it's really not unlike leadership in any other institutes, to have a background that fits the portfolio.  The parts where I didn't have much understanding coming from this background were in basic science and animal research.
Weeks
: Any projects where you will have more of a lead now?
Weber
: Dr. Shurtleff has asked me to take over for him the Pain Working Group inside NCCIH, to coordinate all we've been doing. Certainly, it's been a large part of our portfolio. We hope that our research will help address the opioid crisis and help provide more understanding of what complementary interventions can be useful, for instance evaluating whether they could prevent relapses or if they could  enhance adherence to medication-assisted treatment in patients with opioid use disorder..
Weeks
:  I picked up from the recent
Integrative Pain Policy Congress
the effort there to shift the language from "opioid crisis" to "chronic pain treatment crisis." I've been trying to use the language. So, there is both the Pain Collaboratory and then this pain working group internally.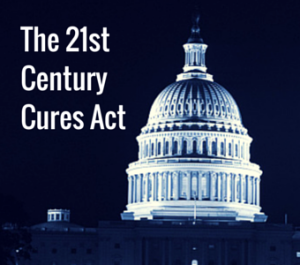 Weber
: I really think this is the right focus considering how much pain is what is influencing people's choices. Yes, internally we are looking for instance at figuring out how to support research around the  SAMSA funding for opioid addiction provided by  the
21st Century Cures Act
. We worked with them to reach out to investigators interested in studying the impact of behavioral interventions that were integrated into the treatment provide for opioid addiction.
Weeks
: Anything else you would like to share?
Weber
: A lot of people are asking about what will happen when a strong leader like Josie leaves. Is anything going to change? We believe Josie set us on a good course. Dr. Shurtleff and I are likely to keep NCCIH on this path, and the strategic plan. The way we developed it gave us the flexibility to identify new priorities. We can respond to things like the 21st Century Cures Act. We'll be watching for these opportunities, and looking for gaps.
Weeks
: Thank you for the time and good luck!